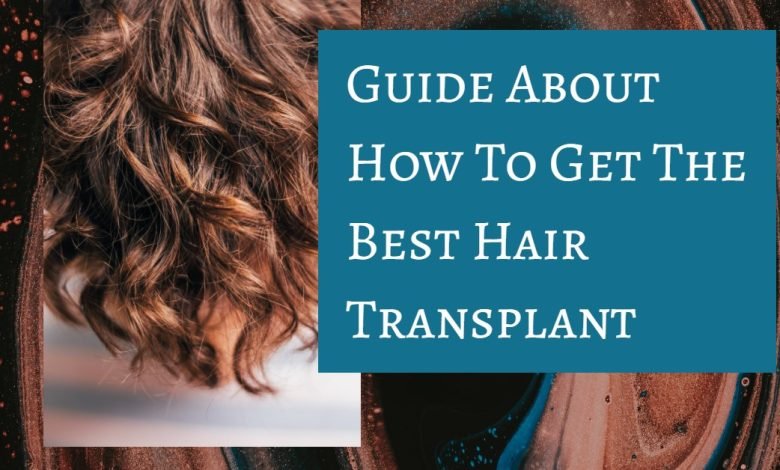 Once you've decided to go for a hair transplant, what next? Of course, you want to find the best hair loss expert. You want your hair to have that natural look, and you also need to get the most affordable deal for this process. Because, to be honest, hair restoration costs can be steep. Since you're here, we'll give you a perfect guide on this. 
What is Hair Transplant?
It involves moving hair from part of the body with a high hair volume and filling a bald or thin area. Though it's not a new procedure, techniques have evolved and are less invasive than back in the 50s. 
Types Of Hair Transplant
Hair restoration that is common today is; follicular unit extraction (FUE) and follicular unit transplantation (FUT). Your doctor will discuss both of these with you to decide which one suits you best. And the hair restoration cost may also help you decide which one to go for. 
Follicular Unit Transplantation (FUT)
It's a procedure you have in a doctor's office and go home after completion. Your surgeon starts by cleaning your scalp and administers anesthesia to numb your head.
The surgeon will remove a 6- to 10-inch strip of skin from the back of your head, which usually has healthy hair follicles. Then he will set that aside as he stitches the scalp. 
He may use his team to divide the strip of the scalp removed into tiny grafts of 500-2000 with individual hair. But the number of grafts will depend on the patient's area of the baldness or thinning hair required. Next is the transplantation of these grafts to their target region.
Follicular Unit Extraction (FUE)
Preparation for the FUE procedure is similar to that of FUT. Then instead of cutting the strip of skin like in the FUT process, the doctor removes the hair follicles from the area with more hair volume. Since there is cutting involved, there is no stitching required. It will only leave some tiny dots that are almost invisible. Administering anesthesia is critical.  
After the harvesting process, the surgeon cleans the recipient area, creates tiny holes with a scalpel, and implants the grafts. Depending on the transplant area, the whole process may take between 4-and 8 hours. 
These two-hair restoration costs will vary. So, you may want to discuss the price difference with your doctor before you get started. 
Since the FUE procedure is less invasive than FUT, most people prefer this. It also has more minor complications, such as post-operative pain and scarring. 
Hair Transplant Recovery
After your hair restoration, you may experience pain and swelling from the treated area. But your doctor will recommend some painkillers and antibiotics to relieve this. You will be in bandages over your scalp to prevent germs contamination and facilitate speedy healing.
Most people report to work or their usual activities within 2 to 5 days after the surgery. 
When To See Results
Before you start to see some hair growth results, first, it will fall in 2 to 3 weeks after surgery. Then after a few months, you can begin experiencing new hair growth after 6-9 months.
Hair Transplantation Cost Contributing Factors.
Several factors will determine the price of a hair transplant which we'll discuss below. But the average hair restoration cost is between $4,000 to $15,000. Unfortunately, most insurance plans don't cover this procedure.
The amount of hair required: It's only logical that those requiring a significant hair transplant will pay more than those with minimal hair requirements. 
The surgeon: most sought-at hair loss surgeons will charge a lot more than those who are not. But you can also do your research and find an affordable expert. 
Location: hair transplant costs will be more in areas with few hair transplants. 
In Conclusion
Since there are two popular hair transplants that your surgeon may use, your pick will determine the hair restoration cost. The price range of this procedure is from $4000 up to $15000. But we've outlined several factors that highly contribute to the overall cost. So, you may want to do your research as you save up for this procedure.