Life Style
7 Steps to Stop Getting Greasy Hair So Fast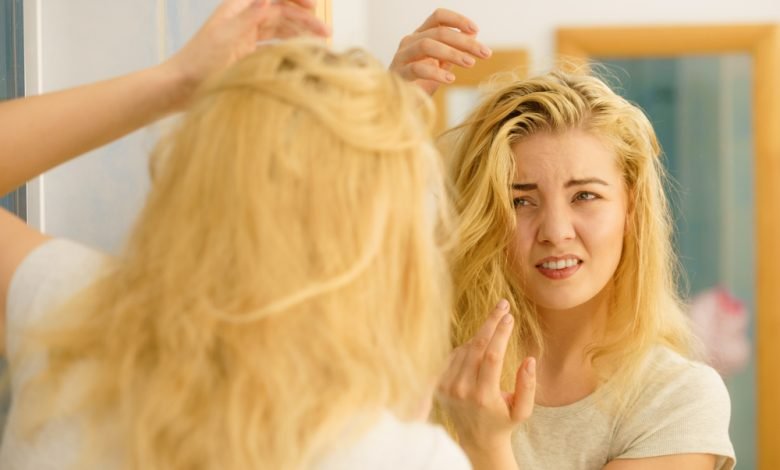 We all want to look our best all the time. To look our best, we clean our clothes, wash our faces and wear cologne. While we take care of all these things, we often forget one important part of the body. Our hair. We don't do anything special to maintain the hair on our head and it ends up getting greasy hair very fast. This blog will tell you how you can make your hair less greasy so that you, and others, will like you better.
To prevent your hair from getting greasy, there are 7 steps you can take to stop it from getting greasy so quickly.
Avoid washing your hair on daily basis:
The first step to avoid having greasy hair is to stop washing your hair as frequently as you do. Too much shampoo will strip the natural oils from your hair, which causes it to produce even more oil. Cut back to two or three times a week to let your locks get used to not being washed every day.
Avoid excessive heat styling:
Try to avoid excessive heat styling to avoid getting greasy hair. It can damage your hair and can stimulate your scalp to produce more oil. It is also harmful to your scalp, so you should try to keep your blowdryer temperature as low as possible. This is a simple way to prevent your hair from getting greasy. Using heat on your locks is also harmful. High heat can cause your hair to become too dry and brittle.
Shampoo your hair when necessary:
Another way to avoid greasy hair is to change your personal hygiene. You should only shampoo your hair as often as necessary. Shampooing too often can cause the glands to overreact and produce more oil to compensate. This is one of the easiest ways to stop your hair from becoming oily. Soak your hair after showering, and make sure the brush is clean and dry. Do not put your hands in your hair as this will transfer oil from your fingers to your locks.
Limit the use of silicones:
Limit the use of silicones in your hair products. These ingredients cause your hair to get greasy. If you have sensitive skin, try choosing a product made with silicone-free ingredients. This will ensure that you don't over-dry your hair and scalp. It is also important to use a good quality hair product. If it's a necessity, you should opt for one that contains no silicones.
Limit the use of styling products:
If you don't want to have greasy hair, avoid the use of styling products that contain oil. It is common to use too many of these products. Not only will this cause your hair to become greasy, but it will also make it look unappealing. By using a product without oils, you will save time on washing your hair. This will prevent it from becoming greasy and you can avoid frequent visits to the salon.
Brush your hair before going to bed:
In order to prevent getting greasy hair, you should brush it before you go to bed. If you have a bun on your head, you can use a bun to distribute the secretions from the scalp throughout the entire head. This will help your hair to stay clean and shiny throughout the night. If you're worried about your hair getting greasy, you should avoid sleeping with it in a bun.
Use good quality shampoo or conditioner:
Changing the way you wash your hair is an essential step in fighting greasy hair. Whether you use a shampoo or a conditioner, a proper shampoo will help keep your scalp healthy and moisturized. It will also help prevent your hair from becoming extremely, so it's worth the extra effort. However, you can still do your part to fight the problem. Listed below are 5 Steps to Stop Your Hair From Getting Greasy So Fast
Wrap Up:
We are proud to present you with this blog post on how to stop your hair from getting greasy so fast. It's a problem that plagues many of us, as we have to deal with a constant battle between clean hair and greasy hair. We hope this blog has given you some useful tips to avoid this problem and keep your hair looking good at all times. If you would like to learn more about your hair care routine and the best products for hair care, please don't hesitate to reach out on our website. Also if interested in more lifestyle-related blogs, visit here.