Education
What Is RPA: Best RPA Tools In The Market?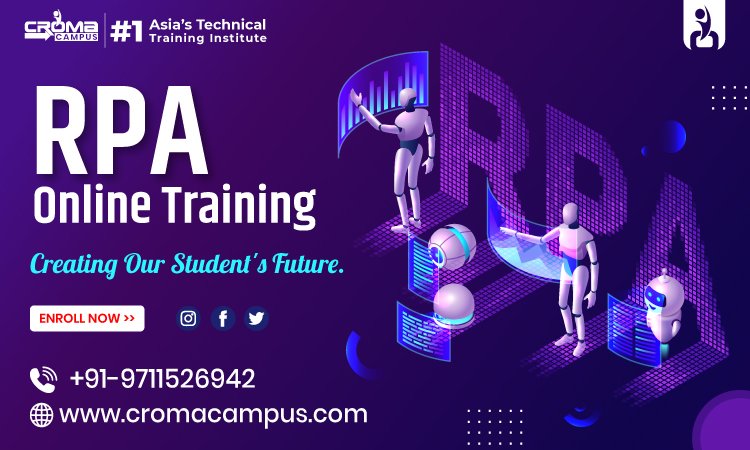 Introduction:
RPA or Robotic Process Automation is a software technology that is capable of building, deploying, and managing software robots. Furthermore, it allows users to configure one or more scripts to activate specific keystrokes in an automated fashion.
Features of RPA:
RPA facilitates rich analysis and helps in identifying the performance of the digital workforce without any integrations. In addition, it provides you with easy access to data and ensures detailed operation analysis on servers, workflows, robots, etc. It comes with encryption capabilities for smooth operations during network communication interruptions. Implementing this technology helps in avoiding malicious tampering, and ensures the legitimacy of the historical record for compliance. Furthermore, it has a version control feature that allows developers to examine differences between multiple versions of the bot. It offers different hosting and deployment options, including virtual machines, cloud, and terminal services. To further know about it, one can visit RPA Online Training. Apart from these, given below are some of the features of RPA.
Bot Studio- This interface allows developers to create bots easily and quickly. Furthermore, it allows users to edit bots manually, whenever required.
Exception Handling- RPA can trigger a few actions on the basis of how it is configured. In addition, it can attempt to perform the task again by re-assigning it to another bot.
Seamless Integration- It facilitates seamless integration with third-party applications that a business uses. It mimics human interactions with different ERP and CRM solutions and can perform tasks easily.
Debugging- It ensures effective and efficient debugging and requires minimal intervention while this process. Furthermore, it allows developers to change variable values to test different scenarios without stopping the current bot.
Benefits of Using RPA:
Various kinds of industries use RPA to address their specific operational issues in new and powerful ways. This technology is beneficial in functional areas from finance to customer service to marketing to human resources. Using it results in improving business processes, yielding higher capacity, faster throughput, and fewer errors. In addition, implementing it in the business delivers rapid ROI in exchange for minimal upfront spending. RPA has become one of the most significant technologies necessary for digital transformation. Modern RPA tools are flexible and scalable and employees can easily adopt them into their schedules. Many institutes provide RPA Training in Delhi and one can enroll in them to start a career in it. Apart from these, given below are some of the benefits of using RPA.
Increased Productivity- RPA robots are capable of performing specific routine tasks and they task far less time than a human. It helps in saving time and costs and results in making your employees more productive.
Increased Efficiency- It improves efficiency as robots can work 24 hours a day without taking rest. In addition, it can perform as many tasks as 2-5 full-time employees can achieve manually.
Enhanced Accuracy- This technology dost not require human intervention, thus reducing the chances of errors. Furthermore, it is capable of meeting business expectations for benefits such as accuracy, timeliness, and flexibility.
Increased Security- RPA operates on a granular level and eliminates the chances of data leaking from one facet to another. Implementing it in business trains your valuable employees to embrace the change, and learn new skills and job roles.
Boost in Scalability Opportunities- It allows your business to expand easily and take it to the next level. It supports any number of business functions to help you achieve your objectives.
Best RPA Tools in the Market:
RPA tools facilitate comprehensive data analytics and provide you with insights to improve your business processes. In addition, it ensures robust encryption and security and provides you the ability to protect sensitive data. RPA tools consist of workflows that one can execute without the need for human input. Given below are some of the most popular RPA tools in the market.
Keysight's Eggplant
Inflectra Rapise
Blue Prism
Automation Anywhere
UiPath
Pega
Contextor
Nice Systems
Kofax
Kryon
Conclusion:
RPA or robotic process automation is a technology that is capable of building, deploying, and managing software robots. Moreover, it allows users to identify the performance of the digital workforce without any integrations. Using RPA in business is highly beneficial as it improves productivity, scalability, and efficiency. In conclusion, it helps in meeting business expectations.