Featured
Promote your clinic on social media in medical marketing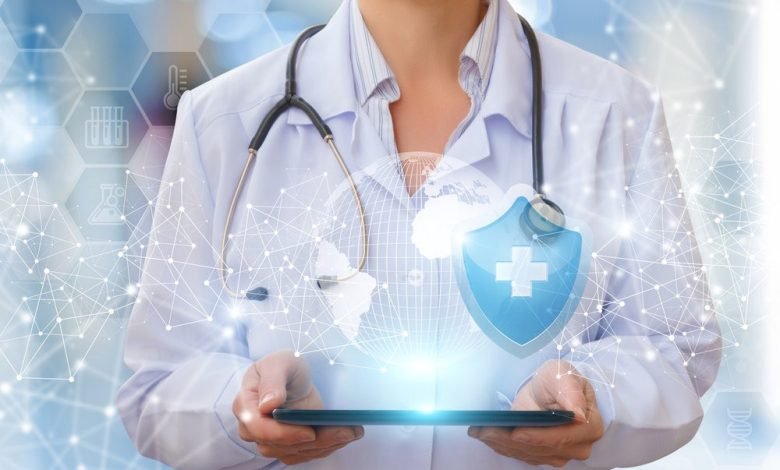 Marketing continues to evolve from year to year. Social Media in Medical marketing, part of the global advertising world, develop according to the same laws. The specifics of work in medicine leave their mark, but the basic principles remain unchanged. To build an effective sales funnel for dentistry or medical center, you must keep track of the changes and innovations in an ever-changing environment.
In the digital sphere, trends change much faster than offline marketing, so you should review your social media promotion strategy every six months. Nevertheless, it is possible to identify a general development vector for the year to promote medical services based on the forecasts of leading Social Media Marketing specialists and an understanding of the target audience's needs.
In the coming year, some methods of engaging the audience of past years will continue to live in doctors' profiles. However, it will not do without fresh ideas that will dilute the techniques that have become boring. So, what should be emphasized when creating content for social networks when promoting a medical marketing agency
UGC (user-generated content)
Social media today are the new global media. And the more users make content, and the more likely creative authors are among them who want to stand out from the crowd. By sharing user-generated content in your account, you will build your reputation among regular patients and get free reach and engagement from users who have not yet become your patients.
Some statistics:
92% of users trust user-generated content more than branded content.
79% of users say that user-generated content is the most compelling buy.
35% of social media users believe that content from other people is remembered better than branded content.
Engagement increases by 28% if users can view a mix of user and brand content.
What can UGC be obtained from patients?
Comments. Important for both engagement and image enhancement. People leave reviews under the posts – it means they are passionate about your activities and are ready to take the time to communicate.
Reviews. The most popular type of user-generated content when it comes to sales. A great addition to branded content in the feed and stories.
Photo. One of the most common types of user-generated content. Pictures in the clinic's interior or with the attending physician will add loyalty on the part of the primary patients.
Video. The benefits of video content may outweigh the benefits of patient photos. For example, stories recorded during the procedure additionally show the skills of a specialist.
Creating quality content takes a lot of time, money, and effort. This is also why the popularity of UGC is growing every year – with its help, and you can get a lot of unique content without much effort and save a decent part of the budget.
Integration into messengers
In the online era, patients do not want to wait for an administrator's response on the line, and it is much easier and more convenient to make an appointment via messenger. you don't need to remember what hours the institution works and adjust your schedule.
There are no fewer advantages for business in this format of communication. An account in one or more popular instant messengers greatly simplifies and automates the work of your institution's administrator. Let's take a look at the pros:
To answer the same questions, it is easier to set up a chatbot than to re-type messages each time.
Ability to communicate with the patient 24/7. An important element to maintaining loyalty to your clinic.
Not every institution may allow e-mail distribution. Messengers support the ability to create channels in which you can inform patients about promotions and special offers.
It is inconvenient for many to correspond on the same Instagram. By sending a message, the patient will forget about it.
A huge audience confirms the popularity of instant messengers. According to Media scope, as of April 2019, WhatsApp's audience is 31.6 million, while Viber has 21.1 million. In addition, 4.4 million users use Telegram daily. Skype and Facebook Messenger tied for third, fourth, and fifth positions (5.2 million users each).
It isn't easy to conceive of a business that does not strive to acquire new customers and grow closer to existing ones. Messengers allow you to establish contact with patients, investing a minimum of money and time in setting up the process.
Working with opinion leaders
A trend that has continued to evolve over the past few years. In 2019, large bloggers were replaced by accounts with between 5,000 and 50,000 followers — micro-and nano influencers.
Influence marketing agency Hello Society coined the term "micro-influencers" and claims that engagement in advertising campaigns with participation is 60% higher. Moreover, the movements themselves are six times more effective than with well-known bloggers.
What is attractive about advertising with such influencers?
The advantage of integration with small blogs is that subscribers' trust is much higher. Their word is trusted more than the word of a celebrity whose life is far from the life of a simple patient.
Account owners value the audience and "share recommendations" in native formats. It is easier for them to respond to comments and turn ads into personal stories.
Another advantage of such cooperation is the lower cost of placement. This does not include millions of ad budgets in one account. Thanks to this, you can reach different audiences and get more targeted contacts for the same amount.
Opportunity to reach the most niche audience. As a rule, the core of the audience of micro-influencers is their friends and acquaintances. Therefore, if you are interested in a certain type of audience and know its portrait well, working with micro-influencers will bring more reactions than large ones.
Interaction with micro-influencers is one of the key methods of promotion. According to a research company, Medical marketing agency promotion.
Video content
Users are less interested in static pictures and photographs. Posts with similar content do not catch the eye in the feed and are forgotten after a couple of seconds. Social media in medical marketing algorithms have the same preferences – over the past two years, they increasingly prefer video content, be it stories or videos in the feed.
For Stories, hiring a cameraman and writing a script is not necessary. Short live videos are an easy way to give subscribers what they want.
Training videos are one of the most effective means of concentration. The answers of the clinic's doctors to subscribers' questions and professional opinions on topical issues will help position the account as a community of professionals you can trust.
Focusing on high-quality services and the correct user presentation is necessary to develop medical marketing on social media. In addition, a well-designed promotion strategy will help create a positive image in the eyes of future patients, calm them down, and set them up for favorable treatment.
Visit here