Education
How to Prepare for Study Abroad Admissions?
Study Abroad Admissions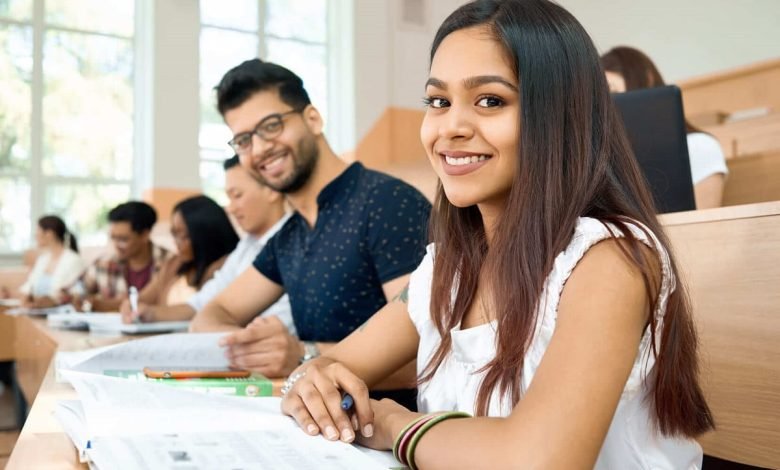 Education is necessary to make progress in life. The world societies which realized and ensured this earlier have now achieved the status of developed countries of the world. They are now providing study opportunities to the people of developing and underdeveloped countries of the world by offering a number of educational programs.
Pakistan is also included in the list of developing countries that are rapidly making progress and will soon become developed. The students of the region are significantly interested in international study programs to gain advanced knowledge and utilize it for the progress of their country.
The crucial step of studying at the international level is securing admission. A lot of students fail at this step and keep trying for years while some other students seek the services of study abroad consultants in Islamabad and ensure to learn all the basic information, which makes their admission process hassle-free.
This article will provide the basic guideline for preparing to get admission to international institutes to aspiring students.
Top 6 Practices to Secure Admission in International Institutes
Continuing higher education causes nervousness and confusion to several students. The reason behind this that it is not just about selecting a course of study; however, it means to choose a career for life. Moreover, the students have to be careful about the quality of education of the institute they choose, as it will play an important role in shaping their career.
Securing admission is the first step towards higher or international education, and the following are some of the practices that can help you succeed at this step.
1. Brainstorm your Interests and Plan
Your interest and plan of life are significantly important in continuing higher education, at the national or international level. It is a bit more important at the international level because the institutes pay focus on the clarity of mind and choice of the applicant before granting admission.
So, brainstorm your interest. Keep in view your capabilities, and the attitude of learning before finalizing a course of study. Then formulate the plan and include two more choices just in case.
2. Narrow Down the International Institutes
The next step that you should follow to secure your admission in any international institute is to shortlist the countries of your choice. After that, focus your attention on narrowing down the reputed institutes of those countries that offer admission to international students.
Selecting a few institutes does not mean the end of your struggle. Research the study programs offered by those institutes and check the course outlines to prepare yourself better.
3. Search for Scholarship Programs
The third step that you should follow in your quest for international education is search for scholarship programs. Most of the developed countries of the world offer hundreds of scholarship programs to the students of developing and underdeveloped countries.
Research if the institute of your choice offers the scholarship or not. Most of the scholarships cover tuition fees and living expenses, so it is better to opt for the institute that offers it.
4. Strengthen your Academic Record
The most critical part of securing admission in international institutes is to have a strong and successful educational record. So, do not ignore your studies while trying to find international institutes. Focus on your studies and fix a little time for your research.
Moreover, the international institutes often require few tests like IELTS, TOEFL to grant admission to foreign students. Make sure to prepare for them as well, as your whole effort can go down the drain if you fail the tests.
5. Focus on Application Requirements
Every country and every institute has its own criteria for the admission process. So do not assume that every institute of a respective country will follow the same pattern. If you are focusing your attention on multiple institutes, you may confuse the specific details.
So, try to keep notes with you and be sure to include all the points of admission application requirement and follow them. Failure to comply with the application requirement can make you lose your chance of admission.
6. Consult the Experts
If you have followed the above steps multiple times and failed, then this step is for you. However, if you are too busy to prepare for your exams and do not have enough time to follow the above-mentioned points, you can also make use of this step.
The step is to acquire the help of experts who are aware of all the peculiarities and opportunities. You can seek the help of study abroad consultants in Islamabad and ensure a hassle frees admission process. You can also ensure to seek assistance in the visa process, as well as guidance in departure by relying on experts and follow trends in international education.
Take Away!
Do not lose heart after facing a few failures, as you can take help from the experts and achieve your target. So, start preparing for it now for a successful future.