Education
Study Tips to Earn Success in Online Classes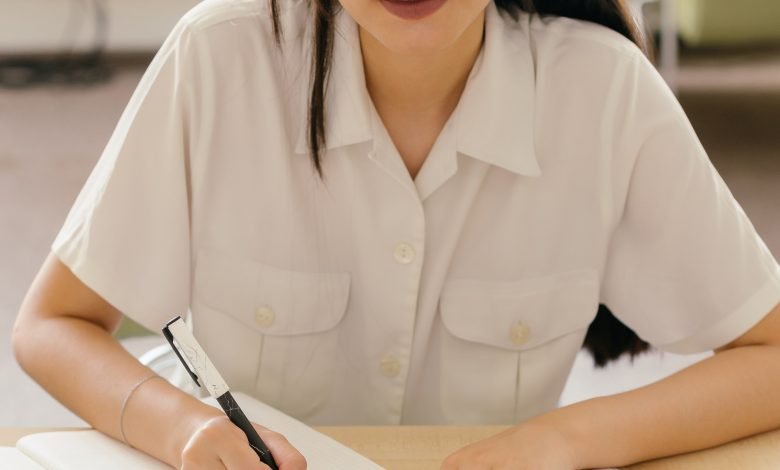 Many students find online education a challenge. It is why they hire online class help or take assistance from other services. Most online learners are eager to find solutions for their classes.
After all, everyone wants higher grades and good academic performance. To help every online student, we have shared a few study tips from experts.
Study Tips for Online Classes
Having an online class means the benefit of studying from home. The below-mentioned tips can help you progress in a virtual classroom.
Treat an Online Class like A Traditional One
Online classes bring the convenience of studying from your comfort zone. It nowhere means that you ignore its importance. Always follow up on these classes and give them proper time. Give attention to these like you have given an in-person class.
The best way to stay motivated is to remember that you are paying for the course. Why compromise on your investment when it can earn you a degree? Adjusting your study schedule according to your routine is acceptable. But you must follow deadlines and participate actively like a good student.
Try To Act Responsibly
An online classroom setting is different in plenty of ways. It comes with verbal and virtual reminders, unlike traditional ones. So it is better if you hold yourself accountable. Make sure not to start your assignment a day before the deadline.
Try to set reminders if you find it difficult to remember dates. You can also take help from a friend, classmate, or family member. The easiest way is to let your smartphone remind you.  By staying active, organized, and responsible, you can earn more from an online class.
Set Up a Regular Learning Space
Attending a class from your comfort zone does not mean listening to it at a birthday party. Try to set up a healthy study space for your classes. It can be anywhere from a café to a kitchen table. Make sure you stay organized throughout every class.
Always have a good quality Internet connection to keep your focus. Keep a set of headphones to listen carefully without getting distracted. Think as if you were sitting in a classroom to stay active. Also, keep your study material and necessary stationery around you.
Learn and Practice Time Management
Having the comfort to customize your study schedule can be really helpful. But it does not mean that you take unnecessary advantage of it. An online student must know how to practice time management.
Check your course outline at the start of your semester. It can help you prepare an organized schedule beforehand. You can also create a weekly study plan and follow it.  Try to make notes in every class as it can help you in your assignments.  Make sure you're spending your time well throughout the semester.
Keep Distractions Away
Getting distracted in an online class is easy. You can instantly lose focus on the topic At home. From dirty dishes in the sink to messy clothes in the bedroom, much can annoy you during an online class. But it is better if you sway these away and give attention to your lecture.
Always try to prepare for your class beforehand. Get rid of all the distractions before your lecture. Besides, social media and entertainment websites are also major distractions. Do not stop listening if the topic is boring. Put on your headphones and increase the volume to eliminate any distractions around you.
Utilize Online Resources
Online students have the benefit of using different online resources. Many institutes offer a student portal to resolve any problems. Try to use plagiarism checkers and grammar checkers before submitting your assignments. Access the Technical Support or online library whenever you need it.
Also available are educational websites and student help services. You can hire online homework help to earn guidance in complex subjects. Connect with assignment writers and online exam services for better grades. Look for virtual tutors if you are unable to understand any topic. Take time to browse and find the right solution.
Connect With Others
Studying online gets better if you start to connect with others around you. Do not isolate yourself by studying alone. Try to get familiar with student boards and online portals for educational help. You can also use social media to join groups related to your degree.
Try to get along with other class fellows for getting help with your studies.  Create a group of friends like a traditional environment to get help during assignments, quizzes, and exams. It can be really beneficial if you are looking to understand a complex topic.
Engage Yourself Mentally
The best way an online learner can engage mentally is by staying active. Try to keep track of whatever you are studying. Quiz yourself after the end of every chapter or conduct weekly tests at home. Asking yourself questions can help you understand if any topic is difficult.
You can try to reread a topic or watch a lecture again to clear misconceptions. Staying connected to previous topics decreases the chances of forgetting anything. It can be really helpful during exams and save time while solving quizzes. Try to engage yourself more or you may lose interest in a topic.
The Bottom Line
Getting success in online classes is not as difficult as it seems. The problem arises only when you are not willing to enjoy positive results. A little interest and effort can increase your grades and improve your performance. Give attention to each and every tip discussed above.
Often students take online classes lightly. Do not try to act irresponsibly and focus on your studies. Get the most out of online classes to understand their advantages. There is much more that you can do to become a successful online learner.
Feel free to share your reviews about online learning. As an online student, how else do you think success can be earned? Is there any other way you can participate actively?