Computers and Technology
How to Find the Best Responsive Web Design Company
How to Find the Best Responsive Web Design Company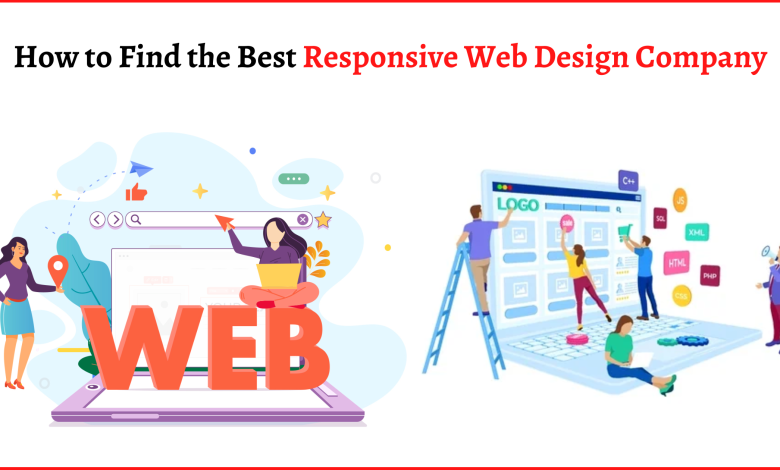 Building responsive websites has become an industry standard, especially because mobile users have exponentially increased over the years.
Responsive websites are the way to go if you don't want to lose out on customers. Keep reading if you aren't aware of its importance in the current scenario, or how to hire the best responsive web design company.
This blog offers tips for hiring developers to build the perfect custom responsive website for your business.
Hire The Best Responsive Web Design Company: Helpful Pointers 
1. Analyze Your Website Requirements
Do you know what you want in your website besides being responsive? Understand the target audience and assess your business requirements, as these will greatly influence the components of your website.
2. Visit Their Websites
You should evaluate the websites of the companies you are considering when you are searching for a web development company. Those with a company website that is visually appealing, contains modern elements, and loads quickly within a few seconds are worth shortlisting.
Other essential aspects that you need to look for in a website include site navigation and call to action. Find out the company website's performance compared to its competitors' websites. Also, don't forget about the website's performance when you hire web designers.
3. Explore Their Expertise
The primary reason behind hiring web designers is their expertise. It comes with skills and experience, which means they can guide you regarding various website building aspects.
The best way to find the level of expertise of a software company is through its portfolio. Companies that take pride in their work don't hesitate to showcase their completed projects on their website.
4. Go Through Client Reviews And Testimonials
Part of your homework involves finding out what other clients have to say about the company you're considering. 
You can also try to get in touch with them to ask a few questions about their experience working with the company. For instance, did they receive the completed project? Does the company provide ample support to its clients? All these questions will help you determine whether the company will be the right fit for you.
5. Communication Methods
Communication is one of the most important aspects that help ensure good website design. You need to have the ability to explain what you want in your design properly. At the same time, the best responsive web design company offers multiple modes of communication to ensure smooth workflow.
Find out if they understand your requirements, as well as what and how they respond. You can explain again in case they have trouble understanding it at first. However, comprehending client requirements shouldn't be confusing for a skilled and experienced team.
Conclusion
Having a responsive website is essential when more than 50 percent of your website visitors use or search on mobile devices. Keep in mind that responsive websites are different from mobile-friendly websites, as they are compatible with more than just mobile phones. 
You should seek out the best responsive web design company that will understand your ideas and convert them into reality. Whether you need to design a website from scratch or redesign an existing one, it will help you either way.