Bluetooth headphones are no longer status symbols. They have evolved into necessities in modern life. The arrival on the market of various brands and models has resulted in healthy competition, resulting in lower prices that effectively make such headphones more difficult to ignore by many individuals. If you intend to purchase one, the advice in this post will be really helpful.
Call Features
In addition to being able to listen to high-fidelity music streamed wirelessly from another Bluetooth-enabled device, all Bluetooth headphones include the same basic call functions. You may make calls, accept incoming calls, refuse calls, redial the last number you phoned, mute calls, and so on. In this regard, all Bluetooth headsets are created equal.
However, some Bluetooth headphones outperform others in terms of advanced or additional functions. For example, not all of them can suppress noise (particularly wind noise), which enhances overall sound quality. Another example is the voice command capability, which allows you to dial a number without ever having to press a key. Advanced capabilities such as noise reduction and voice command tend to raise the price of a Bluetooth headset. So, if you're OK with the fundamentals, you can choose from among the less-expensive options. Otherwise, expect to pay more for additional features.

Multi point Capability
Another crucial factor is your Bluetooth headphone's capacity to pair with two separate devices at the same time. A basic headset with few functions can only connect to one device at a time. However, certain models, which are usually more expensive, incorporate multi point technology. This innovative feature allows the headphones to connect to two devices (two mobile phones at the same time, for example). If you intend to use your Bluetooth headset to listen to music while waiting for phone calls, get one with multi point technology.
Design and Style
Bluetooth headphones come in a variety of styles, sizes, and designs. How do you pick the finest one for you? Many consumers base their purchasing selections on comfort and ease, while keeping the intended usage in mind. Bluetooth headset designs, for example, fall into two major categories: boomed and boom less. If you don't mind the bulkiness of a microphone stretching from the earpiece to your mouth, you'll be alright with a Bluetooth headset with a boom. Such a design will offer you the "operator look" or "telemarketer look." Choose one without the boom if you want the microphone to be discreetly hidden. Try the headphones on before purchasing to see which design or style best suits your needs.
Bluetooth headphones are fantastic tools to have. Bluetooth technology's wireless feature makes them extremely convenient. With the increasing number of brands and models on the market today, selecting the best one can be difficult, but not if you follow the advice in this article.
Bluetooth Headphones Help You Stay Active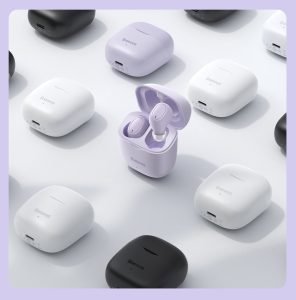 As the world evolves toward a more technologically advanced future, it is common to witness simple items transform into extraordinary, almost amazing objects. Headphones are the most recent item to receive a complete redesign.
These headphones make use of the most recent Bluetooth technology, which enables for device connectivity without the use of wires. It liberates the average audiophile from the tangles of traditional wired headphones, allowing for increased mobility and portability.
Bluetooth headphones may give outstanding sound quality even without wires. You might also use these headphones to make and receive phone calls by connecting them to a mobile phone. Because you are not tied down by a wire or confined by the need to hold your phone receiver close to your ears, you can chat, sing, and even dance during a call.
It is undeniably a developing trend in technology, which is why most new gadgets include Bluetooth connectivity. Because Bluetooth headphones can be paired with anything, the possibilities are limitless with such a marvellous product.
Advanced significantly
Bluetooth headphones have advanced significantly. It received a lot of flak in the past since the sound quality produced was rather poor. There are very few connecting choices because not all phones permitted are compatible.
Because the sound quality is improved, music players continue to use conventional wired headphones. However, as technology advances, people are gradually incorporating Bluetooth into everyday products. It was a selling point for laptops and mobile phones, and many gadgets on the market soon had built-in capabilities.
When other technological gadgets evolved, so did the appeal of these headphones. Nowadays, gaming platforms are more dynamic, requiring players to move in order to properly enjoy the games. This made wired headphones unsuitable since they could restrict their movement and hinder them from fully enjoying the games.
People must be able to cope with and enjoy the benefits of technology in our fast-paced society. Finding Bluetooth headphones that are right for you is one method to keep up. These devices allow you to roam freely, unlike their wired predecessors, which keep you attached and confined.
Article source: businesshear