Education
How To Apply For RPL ACS Skill Assessment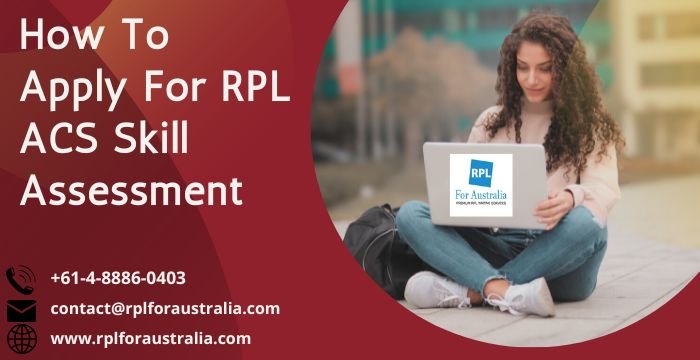 About RPL ACS Skills Assessment
A positive RPL ACS skill assessment is the key to Australian immigration as an ICT professional.  That's why there is a race happening among IT professionals all over the world for this.
The reason for this is that Australia is a developed country with a powerful economy. It provides countless growth opportunities to engineers from backward or developing countries. On the other hand, poor or developing countries can't give these IT professionals the pay or other facilities they deserve.
So, if you have a desire for Australian immigration with an RPL (Recognition of Prior Learning), read this blog. Here, we will tell you how to apply for ACS assessment with an RPL report and other necessary things.
What is an RPL report, and how can it help you?
An RPL (Recognition of Prior Learning) is an official report. An ICT professional writes it to the Australian Computer Society for assessment. If you want to migrate to Australia without having ICT qualifications in your ICT field, then this report can help you.
Through this report, you can show your ICT skills, knowledge and experience to the authority for an assessment. In short, you can show the authority that you have an equivalent level of knowledge for the applied job.
You can do so by addressing as many of the area犀利士
s referred to in the document. You need to give two project reports as proof of your level of knowledge.
Who can have an RPL ACS skill assessment?
There are two kinds of ICT professionals who can use the RPL Australia pathway:
An application with a non-ICT degree qualification must have a minimum of 6 years of work experience as an ICT professional. Furthermore, the work experience they have must be in harmony with the occupation they are applying for.
Those applicants without even tertiary qualifications need an extra two years of work experience as an ICT professional. It means a total of 8 years of work experience. However, the additional 2 years of work experience are not compulsory to be relevant to the ANZSCO code.
How to apply for RPL ACS skill assessment:
If applying for skilled migration to Australia, follow the guidelines of ACS. First, go through your visa requirements. After that, check the ANZSCO code information handbook to see which occupation category harmonizes with your work experience.
Having done it, fill up the online application form on the official site. Even if you have insufficient ICT content in your tertiary qualification, ACS still allows you to apply. The condition is that you must have six years of relevant work experience. Afterwards, complete the below-given steps if you want to apply for the ACS skill assessment for immigration to Australia:
Get skill assessment from ACS body online
Get ready for the PTE exam
Submit your EOI (Expression of Interest)
Wait for ITA
When getting your ITA, get your PCC (POLICE CLEARANCE CERTIFICATE) and medical done
Pay your visa fee
Project Reports:
For the RPL ACS skill assessment, you have to submit two project reports via ACS Project Report Form. In one of them, mention the project you took on within the last 3 years. In the second one, mention the one you undertook within the last five years. The different types of parameters for RPL for ACS, which you should consider are below:
The network topology with size and installed secure facilities
Your contribution to the processes of design and implementation
The different types of techniques in quality assurance and project management
Managerial activities in ICT must be with details about the nature of responsibilities
Implementation of the internet-based application security and design measures
The used methods in system design and analysis
Used programming languages and different types of procedures for design paradigms
The different techniques utilized in file and database design and management
Important things to take into account:
If you prepare your RPL report considering the following points, your report will not face rejection:
Your RPL report must have authentic information, and it must be valid.
Plagiarism in your report can lead to rejection. So, write the report in your own words.
If your report has some duplicate content from any RPL ACS skill assessment sample, it will face rejection.
If your whole professional experience is not sufficient to meet the ACS eligibility criteria, your RPL report may have rejection. ACS will consider it inappropriate.
As per the ACS instructions, develop in-depth job descriptions addressing all of the relevant information.
If you need more information regarding the RPL ACS skill assessment, feel free to contact us.