Education
Post-Study Work Opportunities for Students in the UK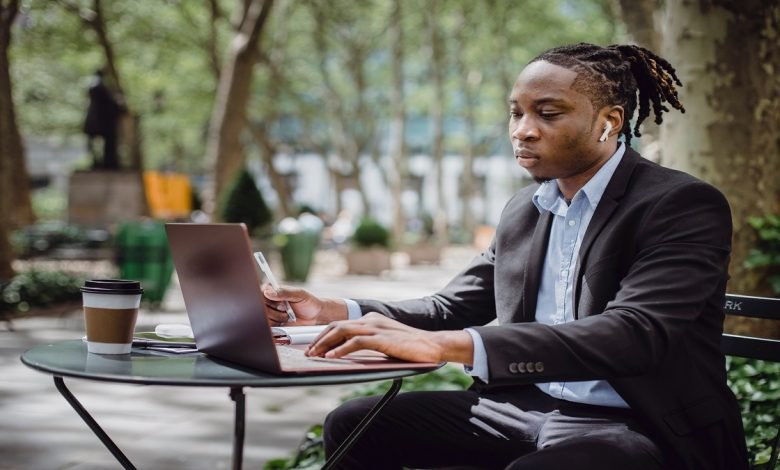 The UK is the favourite destination for international students to get post-study work opportunities. This is because the UK is the home to the oldest known universities globally. Universities like Oxford and Cambridge attract students from all over the world. There are about 0.4 million students currently enrolled in different universities in the UK. Besides the perks of studying in the UK, there are some cons. It is one of the most developed and most expensive countries across the globe.
Hence, living in the United Kingdom can cost you a lot. Due to this reason, students look for part-time or full-time work opportunities to cater for their living expenses. Suppose you are one of those students looking for a job in the UK. Then don't skip this article, and you will find answers to your questions. Working in the UK does not come easy; you have to consider several factors before starting a job.
Factors to Consider
As described earlier, you will have to consider several factors before getting work opportunities for joining a team as a part-time employee. These factors include;
It's essential to balance your studies and work for your mental health. You will need to find a job that doesn't interfere with your class timings or studies. An employer should offer you flexible hours to work.
What is a job? A job is the starting point of your CV. If you want to work, go and find a job that will help you in the future. In simple words, you should find a position that relates to your career. It will help you gain the necessary experience for the career you are pursuing in the UK.
It would be best if you consider the pay rate as well. Because if you are working in a startup business, you might find yourself sacrificing your pay. In this case, you need to weigh the benefits of your job with the pay. If benefits outweigh the pay, then go for it. Otherwise, leave it; you will have much more opportunities ahead.
Your education should remain on the top of your priorities list. You shouldn't work with an employer who changes work shifts in a week as it can affect your study routines.
Post-Study Work Opportunities:
According to a dissertation writing service, post-study work opportunities can be of two types, Part-time or full time. If you don't want to study anymore in the UK are most likely searching for a full-time job. But if you are planning a Master's, then a part-time job is the one that suits you best. So, to aid students in this, I will be discussing both opportunities in this article.
Part-Time Jobs
Now, when you know what to consider before doing the job. Let's talk about jobs you can do in the UK while studying. These jobs include;
1.     Server or Bartender
Students in the UK mostly find work opportunities in restaurants or the services industry. This is because this kind of job doesn't require any prior experience. Because employees come and go in this industry, no one stays there for the long term except the managers. These jobs are easy to find and offer to fast cash. Some are daily wages based jobs; they pay you at the end of your shift or day. The services industry also helps you in grooming your communication and organizational skills.
2.     Student Ambassador
Student ambassador is also an excellent job in the UK. Many brands choose their ambassadors to promote their services in the universities. So, if you are outgoing, friendly and love working with people, you will be a great ambassador. In simple words, your role is more like an influencer. This is a great starter job if you want to develop your interpersonal skills. Also, one edge of this job is that your study will not get affected. You will be working in your institution for that particular brand.
3.     Tutor
Tutoring is a professional field that offers you high pay rates. If you are good at teaching, you can give it a go. You have plenty of options in this field. You can teach first-year university students or school-aged children at their homes. The best thing about this job is that you can customize the timings.
Full-Time Jobs
There are plenty of work opportunities available for students in the UK to do full-time jobs. These jobs include;
1.     Professional Job
Professional jobs are not difficult to find in the UK. If you have done your degree from one of the universities in the UK, then it is more likely to get a professional job right after your graduation. In developed countries, their nationals are leaving jobs. Hence, opportunities for international students are growing day by day. The UK Govt. has recently announced work visas for many professional jobs across the country. So, you can find a professional job easily.
2.     Receptionist
The hotel industry is significant in the UK. They don't require prior experience too. You can work as a receptionist in a hotel. The pay rates are also considerably high in the hospitability industry. Moreover, customers give tips to the different employees, which is an excellent point to consider these jobs. You can cover your daily expenses with that tip. The most significant advantage is the development of interpersonal and organizational skills.
3.     Managerial Jobs
Managerial jobs are also on the list of work opportunities for international students. This is because managerial jobs are highly paid jobs in the UK. These jobs require a little bit of experience about the job. In these jobs, you will learn leadership and problem-solving skills.
Conclusion
In conclusion to the above discussion, we can say that there is no limitation on jobs in the UK. There are hundreds of work opportunities out there. You need to consider some factors described above and go for it. If you cannot find a job in the UK, you can seek help from online recruiting websites. These websites include Indeed, Glassdoor and Reed.