Education
 How Many Candidates Pass NEET in Their First Attempt?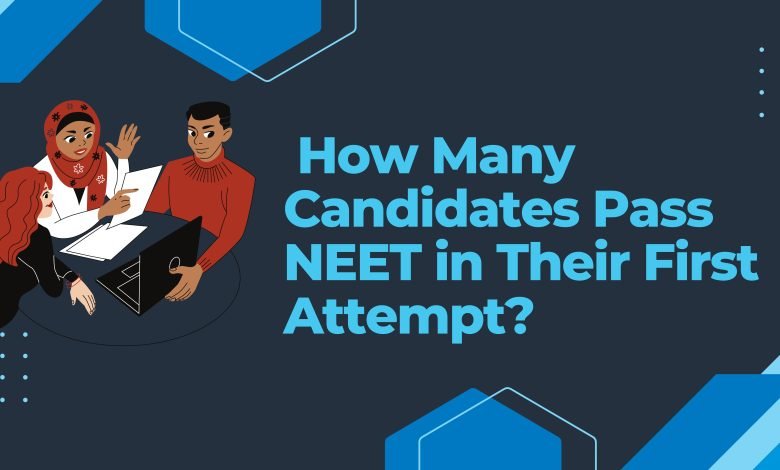 If we look at the statistics, 60–70% of candidates pass with 600+ marks in the first attempt. The first thing is that, along with the NEET exam, you also have the pressure to handle the board exam. Many candidates clear NEET. Whereas the figures that we have told you keep changing every year.
If we talk about how many candidates passed, according to statistics, in 2021, around 16 lakh candidates appeared in the NEET exam. Out of that, a total of 8,70,074 candidates had cleared the National Eligibility and Entrance Test. According to the NTA, the result was announced on November 1st. According to her, more than 50% (56.8) of those who appeared for the NEET exam were female.
How do you crack NEET in the first place?
This question is for every student who is trying to crack the NEET exam in their first attempt. We will also tell you this through this article. First of all, we need to know at which level we are. If we measure our level, then we will get an idea of ​​where we are standing. This mock test is the best at telling us our level. A Mock test gives the feel of the exam day. We should do mock tests under the same pressure as we give the NEET exam. With this, we will be ready for the NEET exam. Keep the same time for the mock test, which is the exam. On the basis of 3 examples, take the NEET exam-UG.
Read more: Promote your clinic on social media in medical marketing
Are NCERT Books Enough for NEET Preparation?
It would not be wrong to say that the syllabus of NEET is based on NCERT books. That's why it is said that NCERT books are best for NEET preparation and we should prepare for the exam from NCERT books. Most of the questions are asked on the 11th and 12th.
whereas 80-85% of the questions asked are from NCERT. If we want good grades, then we must go through this book thoroughly. And this book is very important to clearing the exam. NEET aspirants need to clear all these subjects like Chemistry, Physics, and Biology thoroughly. It is also necessary to study each and every topic properly and clear all your doubts related to it. We should try to master the NCERT Books of Class 11th and 12th and strengthen your foundation.
NCERT books are the best way to crack the NEET exam with good marks and prepare yourself better. If you want to clear the NEET exam with good marks, then it is not right to read the NCERT book alone. Along with it, we have to have more good books also. The NCERT Books were the only source for the majority of the studies. Questions are asked in the NEET exam from outside NCERT books. That's why we should also keep watching the updates of important books related to NEET. We should also keep on preparing the questions from the previous year together.
Conclusion
Through this article, we have given you answers to some questions. You must have come to know a lot through this article. How many candidates pass NEET in their first attempt? If you want to clear NEET in your first attempt, And if you are also looking for the best classes for NEET preparation, then you can find them by clicking on this link of ours. I hope that you must have liked this article and you must have gotten something from it by reading it. This article will tell you how to crack the NEET exam on your first attempt.