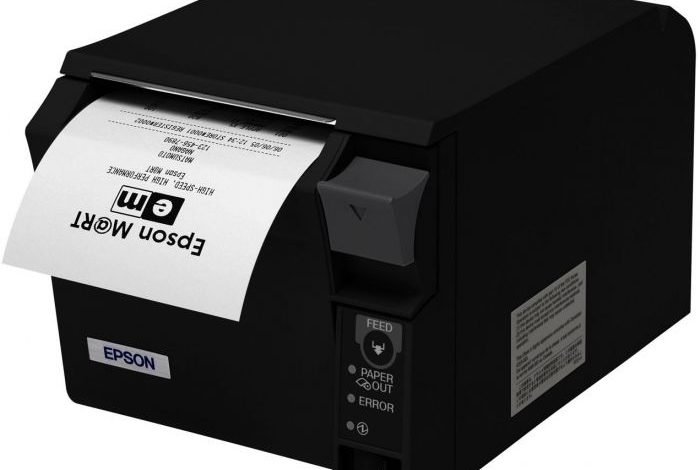 If you are running a retail shop in Australia, you will need a Point of Sale (POS) system to handle transactions. There are many different POS systems available, so it can be difficult to decide which one is right for your business. In this blog post, we will discuss some of the top POS printers for retail shops in Australia. We will also provide tips on how to choose the right POS system for your business.
How to pick the best Point of sale system for your retail shop?
There are many things to consider when choosing a POS system for your retail shop. The following are some important factors to keep in mind:
-Ease of use: You will be using it on a daily basis, so it is important that it is easy to use. Look for a system with an intuitive interface that is easy to learn.
-Compatibility: Make sure the Point of sale system you choose is compatible with your existing hardware and software. You should also make sure that it can integrate with any future systems you plan on implementing.
-Features: There are many different features available in POS printers or systems. Some of the more common features include inventory management, customer management, and reporting. Make sure the system you choose has the features you need.
-Pricing: POS printers can range in price from a few hundred dollars to several thousand dollars. Choose a system that fits your budget and offers the features you need.
The Benefits of Using a POS System in Retail Stores
There are many benefits of using a POS system in retail stores. The following are some of the most important benefits:
-Improved Customer Service: This electronic system can help you provide better customer service by keeping track of customer information and preferences. This information can be used to provide targeted promotions and personalized services.
-Increased Sales: It can help you increase sales by streamlining the checkout process and offering add-on sales.
-Better Inventory Management: It can help you keep track of your inventory levels and reorder products when necessary. This can help you avoid stockouts and lost sales.
-Greater Customer Insights: These systems can provide valuable insights into your customers' buying habits. This information can be used to improve your marketing efforts and overall business strategy.
The top 3 points of sale systems in Australia:
The following are some of the top POS systems for retail shops in Australia:
Epson Thermal POS Printer – TMT88IV
The Epson TMT88IV POS printer is a top-of-the-line thermal receipt printer that offers a number of features and benefits for businesses. With an MCBF of 52 million lines of receipt printing, it can handle even the most strenuous print jobs. Additionally, the TMT88IV features paper loading, an auto-cutter, and an optional USB interface for easy connectivity. For businesses that need a reliable and high-performance POS printer, the Epson TMT88IV is a perfect choice.
Compact POS Printer – Sam4S
The Sam4S GCube100 is a reliable and versatile compact POS printer that is perfect for retail and hospitality environments. With a thermal print DPI of 203, it can easily handle printing receipts, coupons, and other documents. Additionally, theGCube100 can use either 58mm or 80mm thermal paper widths, making it extremely versatile.
Epson Thermal POS Printer – TMT70
Introducing the Epson Thermal POS Printer (TMT70). This high-quality printer is ideal for businesses that need a reliable and easy-to-use machine for printing POS receipts. The TMT70 features 180dpi print resolution, drop-in paper loading, and front-facing operator controls, making it easy to use even in busy retail environments. With its compact and stylish design, the TMT70 is a great addition to any business. Order your Epson Thermal POS Printer (TMT70) today!
Conclusion
With the right features, a point of sale system can help your retail store run more efficiently and make it easier for customers to purchase your products. If you're looking for a top-rated POS system that is perfect for Australian retailers, we recommend checking out Able Scale. The team has years of experience helping businesses just like yours find and implement the best point of sale systems possible. Visit the website today to learn more about how our solutions can benefit your business!