Business
How Has AI Influenced Retail And E-Commerce Call Centers?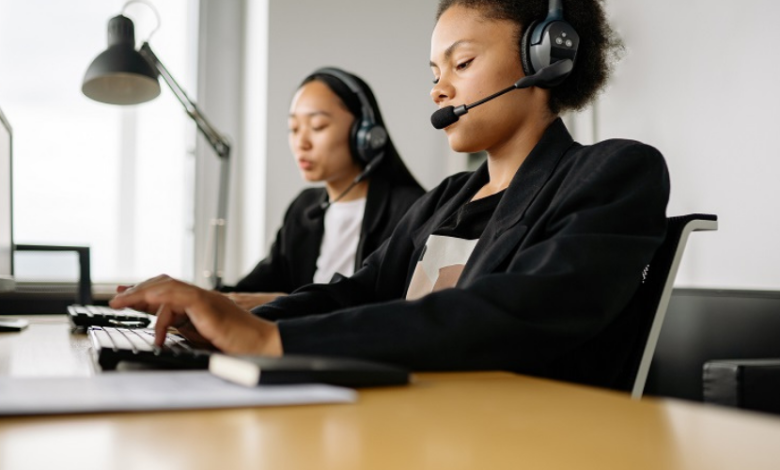 It has been years since online retailers and ecommerce businesses are using call center solutions to upgrade their customer support services. Their solid inbound and outbound call center outsourcing strategy has compelled businesses to rely on retail BPO services. However, there has been a soaring rise in the demand for call center outsourcing since the advent of AI technology.
Role of AI in call center operations
The introduction of AI technology has turned the tables for businesses, irrespective of their industry verticals. And call centers are no exception. Like other industries, call centers also have witnessed significant growth in their market value. As per a Markets and Markets survey, the call center AI market size in 2019 was USD 800 million. It is projected to hit USD 2800 million by 2024 with a CAGR of 28.5%. This shows how deliberately call centers are adopting this new technology.
Here we have portrayed a few reasons that made call centers accept AI and its solutions.
AI can handle large volumes of data, thereby streamlining the workflow and improving work efficiencies.
Artificial Intelligence has the ability to deliver fast and instant responses, thereby assisting call centers to improve CX.
AI can evaluate valuable insights for agents that help them to improve their overall performance.
AI has the power to analyze speech, understand emotions, and identify customer intentions, making it easier for agents to deliver accurate solutions to their concerns.
Why is AI used in retail and ecommerce call center solutions?
Now, since it is clear that AI has a significant role in call centers, it might be easier to understand why this technology is utilized for retail and ecommerce customer support. Let's discuss some reasons why the contact center industry has been so keen on AI technology recently.
Every ecommerce business aims at obtaining high customer retention and strong brand awareness. This is one area that can be significantly benefited with AI-supported call centers as they are extremely adept at delivering positive experiences to customers.
Experts say that by teaming up with AI-based call centers, retail businesses get the leverage to offer personalized services to customers. These services include customized solutions, instant responses, data security and management, self-service accessibility, and so on. Besides these personalized services, AI is also known for several other benefits, including:
Intelligent call routing:

With the introduction of AI in ecommerce call centers, customers find it easier to reach out to the correct customer support department and resolve their query in no time. This happens as AI is quite efficient at routing calls to the right representative by understanding the reason for the call and its complexity.

For example, customers having problems with online transactions send directly to agents who are having enough skills in handling payment-related problems. Similarly, when customers have any query related to any product, AI automatically analyses the user intent and routes the calls to the product support or technical support department. Additionally, it automatically identifies agents responsible for handling such calls and routes the calls accordingly. This helps retail customers to resolve their issues in a short period of time and enjoy positive experiences throughout the process.

Customer interaction analysis:

Earlier, ecommerce or online retailers used to monitor calls to understand the market trends and analyze agents' performances. However, they were unable to pull real-time data from multiple sources due to the absence of advanced tools and systems.

With addition of AI into ecommerce call center infrastructures, agents find it easy to analyze customer interactions across multiple channels. They fetch data from different sources and create real-time reports to assist call centers in making insightful decisions accordingly. From evaluating every single call to upgrading customer support solutions, AI has completely changed the way call centers operate. Although the path has been quite challenging since the very beginning, AI integration has gradually become an important aspect of the way modern retail BPO service providers deliver customer support.

Context leveraging:

Getting clarity in customer context is crucial when talking about ecommerce or retail call centers. This refers to a data-driven understanding of customer interactions to help businesses identify the root cause of the issues. And it provide the most relevant solutions. With the advent of AI, call centers get transparent clarity about customer context, eliminating the need for repeated explanations from customers to help representatives comprehend customer issues.

Moreover, AI uses to predict calls and analyze customer sentiments in advance. It has the ability to detect customer behavior based on previous history and interactions with individual customers. This predictive analysis helps ecommerce call centers to reduce long call durations and waiting times, thereby improving customer satisfaction eventually.
Impact of COVID-19 pandemic in AI-supported call centers
During the pandemic, the ecommerce and online retail industry experienced a dramatic rise in its sales. As a majority of people preferred to shop online during lockdowns, retailers have shifted their focus to online platforms. Instead of sticking to traditional brick-and-mortar stores, they started leveraging technologies and digital platforms to upgrade their business outreach. According to a recently concluded online study, when the pandemic was at its peak in 2020, the online retail market share increased from 16% to 19%.
With the ecommerce and online retail market attaining new heights during the pandemic, their interest in call center solutions skyrocketed eventually. A boost in online sales has triggered online retailers to rely on customer support outsourcing partners for attaining top-notch solutions. Call centers have been pretty important to retail and eCommerce businesses, helping them boost revenue generation during the crisis. Though the pandemic has disrupted their operations on multiple levels, they still managed to grow amid the crisis.
The Bottom Line
AI has indeed created a positive impact on call centers. Their ability to deliver seamless customer experiences, route customer calls, analyze customer context, and monitor interactions, helped call centers boost customer satisfaction. However, the demand for AI-supported ecommerce call centers accelerated due to the current pandemic outbreak.
Finding an AI-supported retail and ecommerce call center in United States isn't that difficult, even during the current pandemic. You just need to know and understand your business requirements to get a suitable contact center company. A suitable contact center that can deliver the most effective solutions.