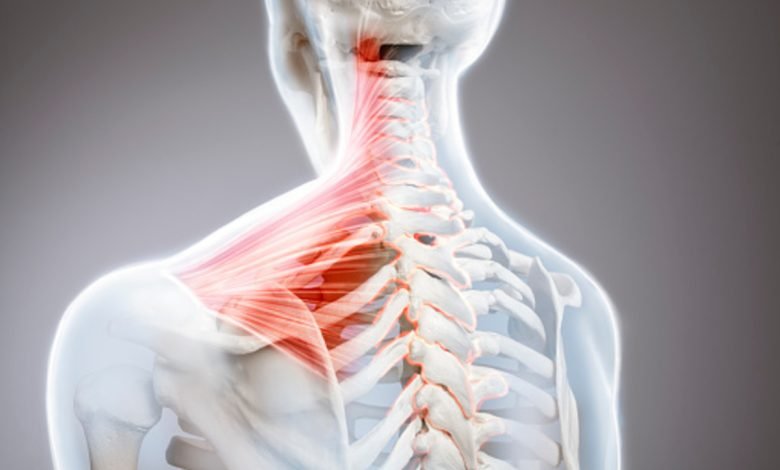 Massage is a beautiful way to improve your health and reduce pain. It's been shown to aid with various back problems and stiffness. Deep tissue massage for neck and shoulder pain, in particular, can help with neck discomfort. There are numerous sorts of this treatment, but the most popular one for relieving a stiff neck and shoulder is deep tissue massage.
The technique is generally used on the neck, shoulders, and back.
Neck and shoulder pain and why neck and shoulder massage is important
Among other massages, this is the most popular in the United States. Its primary techniques include kneading and long, continuous motions that run along the path of blood flow to the heart.
The primary purpose of this sort of massage (besides relieving discomfort) is to reduce bodily tension throughout the entire body.
What is tissue massage, and how does it aid with neck and shoulder pain?
Although you may not associate deep tissue massage with stopping neck and shoulder pain, it can be quite effective in relieving tension and chronic pain. This technique of massage uses deep pressure on the muscles and connective tissues.
The neck is a particularly delicate area. It's critical to locate a therapist who knows how to apply techniques correctly to avoid any new discomfort resulting from the incorrect application.
Is massage therapy an effective means of neck and shoulder pain relief?
Massage therapy is a widely approved treatment for neck pain and stiffness, but the results are not permanent. Professional massages given a few times per week are the most effective, but even with multiple sessions, there is no guarantee that your condition will improve.
It can be tricky to get a definitive answer on whether massage therapy is effective. This is because many different types of massages use various techniques. Furthermore, everyone reacts differently to the treatment, meaning that what works for one person may not work for another. Though more research is necessary, this therapy may provide relief if you are experiencing neck pain. If you don't receive benefits, it doesn't mean that the treatment won't work for others.
The best way to get a safe massage for neck and shoulder pain
Getting this therapy for neck and shoulder stiffness is, in general, relatively safe. After a neck massage, some people experience soreness or edema, but it generally goes away quickly. Minor side effects are uncommon, although they can occur when someone has an old injury or illness in the region.
If you find things concerning, please talk to your doctor or massage therapist before beginning this therapy.
How to help yourself or child's lower neck and shoulder pain
Not only can massage therapy help reduce pain and stiffness but there are other things you can do as well. Two of the best preventative measures against pain and muscle tension are stress reduction and good posture.
To maintain this good posture, stretch regularly throughout the day and avoid sitting with your head hunched.
Exercising, sleeping well, and eating a nutritious diet are excellent ways to keep your muscles healthy.
If you have difficulty managing your pain, you may consider seeking professional help from a qualified healthcare provider.
There are many ways to massage your neck and shoulder, depending on what feels best for you. Before beginning any massage, it is essential to warm up the muscles by applying heat for 10-15 minutes. You can use a heating pad, take a hot shower, or soak in a warm bath.
Start by massaging your neck and shoulder with your fingers in a circular motion. You can also use lotion or oil to help your fingers glide smoothly. It is advised to massage both the front and back of your neck. Next, massage your shoulders using your fingers or the palms of your hands. Start from the top of your shoulder, reaching down to the base of your neck.
In Conclusion:
We highly recommend Deep tissue massage for neck and shoulder pain and stiffness. Not only is it an incredibly effective way to cure what ails you, but the experience can also be quite relaxing – especially when done by a skilled masseuse. Have you ever had a deep tissue massage? What was your experience like?