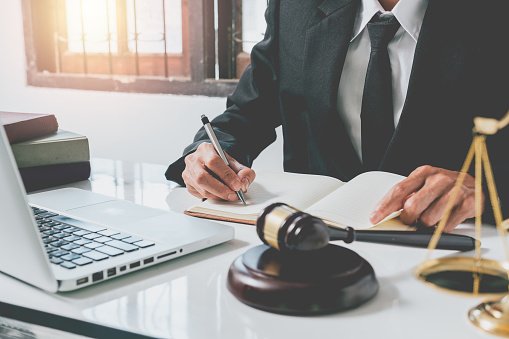 A law essay is one of law students' most typical jobs. However, the fact that you must write a law essay regularly does not simplify the task. Furthermore, there are so many different forms of law essays that students frequently become confused. Law essay writing is difficult and can be complex since it differs from other sorts of essay writing. A good piece of legal writing requires the writer to have a legal background and the ability to exhibit legal insight.
Simultaneously, the writer should ensure that he is clear, cohesive, and concise and that he answers the question in plain English. Depending on your university and the essay you are writing, there will be varied standards for what constitutes a first-class law essay. On the other hand, following these instructions will point you in the right direction.
Examine the Question
The first step in creating a law essay is to analyze and adequately comprehend the subject. Ideally, one should begin by determining the legal area or issue. After identifying the topic, the writer should analyze the issue in light of the domain of law and comprehend what should be covered in the body of the essay to answer the question. To ensure that he remains relevant throughout the essay, the writer may make a fast outline consisting of bullet points of the many components of his answer that he will expound on throughout the essay. The purpose of having a plan is for the writer to mind map his ideas. With the plan in mind, he could begin writing the essay, which typically includes an introduction, body, and conclusion.
Read, Comprehend, and Deconstruct the Question
Do not continue until you have thoroughly grasped the question. Take the time to break the question down into components and seek guidance from your tutor. This will be pretty beneficial.
Conduct Research
This is undoubtedly the most crucial step in the legal essay-writing process. The data you collect must come from relevant and trustworthy sources. Otherwise, your chances of writing a first-rate law essay will be diminished. The more authoritative the source, the more points you will receive. When feasible, use primary materials over secondary materials.
Make an Essay Plan
After performing research, you will have an idea of what sort of material you want to include in your writing. Take a piece of paper and list your objectives for each paragraph. This makes it easier to write the essay because starting with a strategy might be easier. The essay must address the question and nothing else, so make sure all your points are related.
Include Counter-Arguments in Your Essay
This will demonstrate your extensive grasp of the subject. Rebut these arguments and explain why yours is superior. If you don't understand why your point of view is stronger, you're essentially stating two points of view and then arbitrarily picking one above the other. Remember, your goal is to persuade the reader to agree with you. The reader will not be convinced if you cannot demonstrate that your argument can withstand competing arguments.
Examine Legal Analysis
To make his essay a decent work, the writer must first guarantee that his legal analysis is proper and that he understands the law. Before beginning to write, one should either be familiar with the field of the law or thoroughly investigate the region or issue. The essay will only receive high scores if the academic writing is legally accurate.
Outline for a Law Essay
Examining the needed law essay format is the next stage in learning how to write law essays. You'll be glad to know that legal essays follow the standard essay structure, which consists of the following chapters:
Introduction
Body Paragraphs
Conclusion
When working on your law essay outline, you must first compose your thoughts and split them among the outline's sections; whatever evidence from other sources you use must also be included in the outline's introductory chapters.
What Things Does Your Law Essay Consist of?
Unless otherwise specified, a legal essay must include an introduction, a body, and a conclusion.
Write an Engaging Essay Introduction
Your introduction should fascinate readers. It should prepare the audience for what they are going to read. As a result, your essay's beginning must not only feature a hook but also give the required backdrop and explain the paper's thesis statement.
It is typical for readers to become upset with the amount of material in a legal essay. As a result, it's also a good idea to provide a brief roadmap in your introduction, indicating which issues will be explored in each subsequent chapter of the essay.
Body Paragraphs
Because the body paragraphs contain most of the actions in your law essay, you must take this portion of the writing process very carefully. Each body paragraph should focus on a different issue and begin with a subject phrase. A subject sentence defines the body paragraph and helps you focus your thoughts and ideas. Then you must offer solid facts from reliable sources to support your claims and persuade the readers. Using transitional words and phrases is essential to writing a legal essay. They elevate your writing and assist readers in better navigating your arguments. When appropriate, words and phrases such as "in addition to," "hence," "furthermore," and others should be utilized in your essay.
Write an Effective Conclusion
Mention briefly all of the important points you've made throughout. In your conclusion, reaffirm your solution to the law essay question to ensure it is apparent.
Few Final Thoughts
Writing a law essay demands an ample amount of research, effort, time, industry knowledge and adequate skills in essay writing. However, everyone can compose an exceptional law essay if they follow the above-mentioned law essay writing tips. By following the tips mentioned above, you can craft an interesting and professional law essay. Also, we discussed what a law essay should consist of. If you are not composing your essay yourself, get online assistance from professional assignment writing UK service providers.