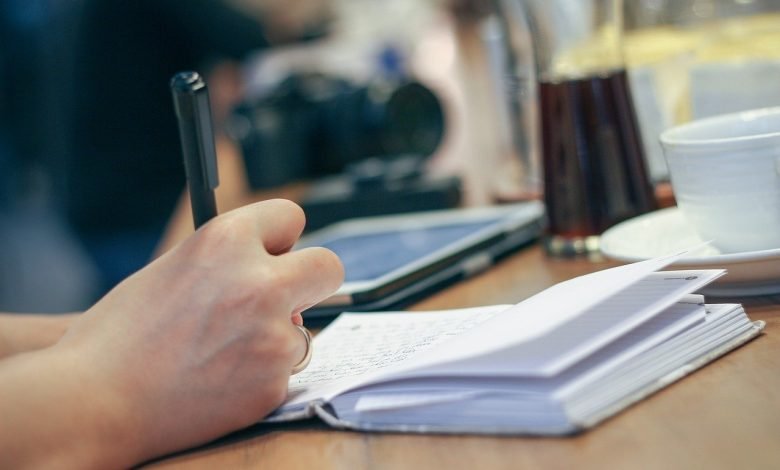 Attaining the highest scores opens the door to various opportunities for you, it includes getting your desired major, clearing scholarships, and better future opportunities for you. However, sometimes even the brightest students feel a little overwhelmed by the whole writing process, which is not their fault. Assignment writing helps from professors can create a strong foothold for your entire writing process.
If you want to achieve high scores, this article indulges you to help you on how you can improve and achieve the scores that you know you're effectively capable of achieving with your assignment writing.
Don't Skip Lectures
Listening to all lectures is an obvious one. It helps you to remain updated with the everyday notions of the subject. Skipping lectures can lead you to miss out on various important information, instructions, and materials. Sometimes a professor can provide you with immense knowledge you cannot attain from your textbooks. So, cutting classes can make you lose that information. Other than that, attending regular classes plays a significant role in improving your grades. On the contrary, avoiding regular lectures can highly affect your grades.
Conduct Preliminary Research
The golden rule to succeed an A+ grade in your assignment writing is to conduct a comprehensive research about your assignment topic. Without proper research, you are likely to gain only average scores in your assignments. Understanding the fundamentals of your topic makes you more likely to obtain great marks in your assignment. Also, thorough research on your topic means that you have done groundbreaking hard work in your assignments. This can create a good impression in front of your professors.
Learn Writing Skills
Good writing skills are a vital element for scoring A+ grades in your assignments. Poor writing skills mean that you cannot write accurate and professional assignments. Therefore, when you are not able to draft an organized, systematic assignment means you are more prone to lose your grades. Thus before starting working on your assignments, it is important to learn some professional writing skills first. These skills include several writing tactics such as grammar, spelling errors, punctuation skills, accurate vocabulary and so much more. When you start learning these skills you will gain a fruitful insight to achieve great scores in your assignment writings.
Establish an Organized Routine
You must have attended high school with a relaxed mind and free soul, on the contrary, college life inhabits quite a different environment than that. Multitasking is quite a common habit for college students. With multiple classes, tests, assignments, making notes, self-studies and extracurricular activities student's life runs around this constant loop.
But, when you are preparing for an academic assignment, you should work on improving your efficiency to manage your time effectively and efficiently. Experts at Edumagnate admit that assignment writings require being systematic and organized, so striving to attain it. When you focus on prioritizing your skills, time management becomes easy too. Thus, time management allows you to submit your assignments on time and acquire high grades for them.
Determine Your Purposes
This step sets the foundation of your entire career. Setting up your goals requires a considerable amount of consideration and consistency. Set regular goals that you can achieve. Small wins every day makes big results for tomorrow. Hence, make smart goals for yourself that are accurate, measurable, and relevant. If you will maintain these things, there are high chances you will be able to achieve successful grades.
Limit Social Media Interaction
Always select a calm, peaceful room that is free from all distractions whenever you start working on your assignment. Put your mobile phones in aeroplane mode or you can even switch them off whenever you are studying. It would help to refrain from checking it again and again. Social media has become one of the biggest hindrances these days. So, if you want to upgrade your scores you must learn how to stay focused while studying.
Give Yourself Breaks 
Our body is no machine, and after spending long hours in lectures and other academic sessions, we need breaks too. Spending long hours on studying becomes monotonous and can make you overly exhausted. When you're drained up, you cannot focus on anything. So, how can you study when your mind is extensively drained up? So, always take adequate breaks after long sessions or whenever you complete a particular task. However, try to take short breaks because long breaks can lead to laziness and you might end up being completely weary with your studies.
Prepare Class Notes
Another benefit of regular attending class is making notes. It ensures that you do not miss any crucial information regarding your subjects. Making notes helps you to attain a better understanding of your chapters. These notes work as a list of important clues to what your professor considers the most crucial material for your subjects. It is an important skill that helps you to convert your average grades into excellent ones. So, besides your textbooks, you can learn how to make effective use of these notes too.
Study with Focused Classmates
Staying friends with focused individuals helps you to stay motivated and productive in your career. This is a thing with our conscious mind. You must have noticed we tend to work hard whenever the people around us are motivated regarding it. On the contrary, you tend to lose interest in your studies when you're surrounded by distracted people. So, study with people who are productive regarding their studies, so that you can get together with them for after-school studying sessions.
Work With Your Professors,
Every professor wants to focus, on serious students who work hard for their studies. Consider your professors as the best guides in your studies. Some students consider their teachers as their enemies, who scold them and ask them to remain silent in the classroom. However, this is not true. Your teachers only want the best of you and when they are disappointed, you scold you too, but isn't that the best for you? Your teachers are your best allies, not your enemies. They are always there to help you out with your doubts whenever you need help with assignments or with any other work, which in turn helps you to score A+ grades in your assignments.
Ace Your Studies!
We are sure these following steps would help you out with acing your scores. Lastly, it's important to remain fit in both mental and physical terms. So, stay hydrated, exercise daily, get at least 8 hours of sleep every day, and take part in extra curriculum activities but don't forget to give some time remain for your studies too.