Automotive
How to Find the Perfect Tyre For Your Automobile?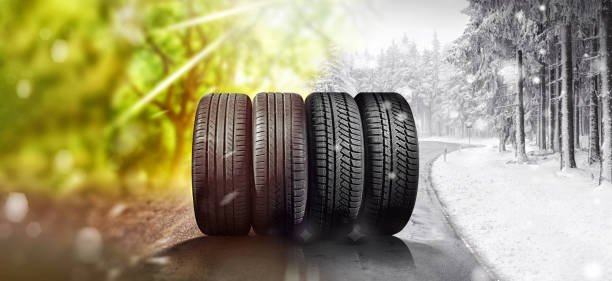 Looking to get the most suitable tyre for your automobile on the basis of your driving practices, road conditions or weather? Then you have reached the perfect website. Understanding the basis of tyres can help car owners get the best performance, comfort and handling. Therefore, below we list different tyres plus their markings so that you get the perfect Michelin Tyres Colchester for your car.
Selecting the Brand
The brands play a major role in determining the overall performance, longevity and fuel efficiency. Getting the right tyre for the right season or road conditions will help get a superior driving experience. Below are some of the famous tyres brands you can get.
Bridgestone Tyres
Yokohama Tyres
Churchill Tyres
Continental Tyres
Goodyear Tyres
Michelin Tyres
Pick a Type of Tyre
There are mainly three types of seasonal tyres you can get including:
Summer Tyres: These tyres provide an excellent driving experience in temperatures beyond 7 degrees celsius. Moreover, the durable compounds utilised for creating these tyres let them tackle hot road conditions throughout the summers. Also, this helps in reducing early damage and allows the tyre to last longer. Furthermore, summer tyres deliver the best performance in dry plus wet weather conditions and improve fuel efficiency.
Winter Tyres: Winter tyres utilise flexible compounds to stop them from getting frozen in extreme cold road conditions. Their flexibility allows them to efficiently manoeuvre on roads plus decrease the risk of early damage. Also, winter tyres are perfect for temperatures under 7 degrees celsius plus come with an aggressive tread pattern to successfully cut through the snow.
All-season tyres: These tyres offer year-round performance without jeopardising your on-road performance and safety. Moreover, these all-season tyres are a mix of summer plus winter variants and eliminate the hassle for automobile owners to get new tyres every season.
Performance Tyres: These variants are for sports plus luxury car owners. Moreover, the design of these tyres helps unleash race track performance on standard roads without decreasing your safety.
4×4 tyres: These tyres are purposely made for SUVs, CUVs as well as light truck owners. These tyres enhance your driving experience on different roads. Moreover, H/T (highways), M/T (muddy areas), plus A/T (all-terrain) are the 3 types of 4×4 tyres car owners can purchase.
RFT: These tyres have reinforced sidewalls that help deliver extra protection when driving roads. RFT enables the car owner to manoeuvre for 50 miles at speeds of up to 50 mph, even with a puncture, without reducing the control. Also, car owners no longer have to take a spare car tyre every time or get stuck in the middle of nowhere.
Checking the Markings 
Tyre Markings: The markings available on the sidewall of a tyre indicates different aspects. Knowing the codes available on the sidewalls can help you understand the unit better, even if you are going to consult a tyre expert.
Let's take the example of this tyre code: 205 70 R 16
205: The initial three digits refer to the width of a tyre that gets measured from one sidewall to another in mm.
70: The following two digits indicate the aspect ratio of a tyre based on height and width.
R: This letter guides to the Radial construction pattern utilised within the tyre. Other construction markings you can get include B for bias plus D for diagonal.
16: This number indicates the diameter of a tyre.
Other markings include
Load Index: This index shows the max weight a tyre can hold at the specified speed index.
Speed Index: This criterion reveals the max speed a particular tyre can attain.
M+S: This symbol indicates that the tyre can be manoeuvred on Mud or Snow covered roads.
DOT Code: This code shows when plus where tyres got manufactured.
Contact an experienced repair centre if you are still unsure about Cheap Tyres Colchester or require additional information.