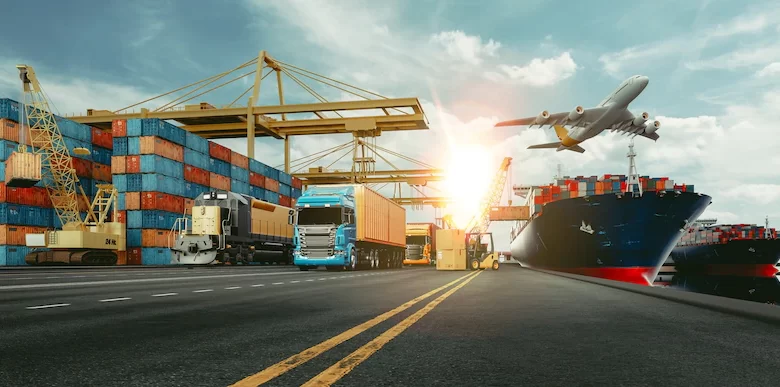 Most of the people in the supply chain get confused between cross docking and transloading. Both the techniques are different but their purpose is the same. Reducing the supply chain costs. In this blog, you will read what is done while transloading and cross-docking.
If you are running a business and want transloading services, you can reach out to DT Lines. They will give you the Best Transloading Services in Seattle.
What is cross-docking?

Cross docking is a part of logistics. In this, the materials are moved directly to the customer or from one mode of transportation to another in little storage time. This method is used by many courier companies for providing quick delivery to customers. As the products moved from dock to dock in a very short time, the term cross-docking was invented. 
What is transloading?
Transloading is a part of logistics. In this different types of materials are moved through distinct transportation or the means of transportation is based on the delivery location. This is mainly good for international shipping. 
What are the benefits of cross-docking?

Lesser expenditure
While transporting the product, it stops at third-party warehouses where they are merged into one truckload and then sent to their locations. This helps in reducing the overall shipment cost and your goods are also delivered on time.
Simplified management
Cross-docking decreases the number of goods a warehouse or supplier needs to store. This lowers cost and the number of items shipping management tracks. All this results in increasing the effectiveness of their shipping.
Less damage
When you use cross-docking you will get lesser damage. The risk of your materials getting harmed is reduced. In addition to that, it also reduces theft chances.
Increased resources
When you have saved money, you can use that for other important things like increasing your resources and investing in infrastructure.

What are the benefits of transloading?

Better proximity
Transloading includes collecting materials from the locations nearby their customers. This increases the proximity and reduces the distance.
Reduced costs
When shipping length is shorter than before, it surely saves money and reduces the expenditure. While using third-party warehouses, you have to spend very less.

High resources
Saving money from a reduced distance and quick shipping can help you a lot in increasing your resources as you can use the same money to reinvest in increasing transportation, infrastructure and new facilities for your staff.
Differences between cross-docking and transloading
Here are the main differences between cross-dock and transload services: 
Type of transportation: 
In cross-docking, the same means of transportation is used from start to end. On the other hand, in transloading, the transportation keeps changing like from ship to truck, truck to train and then train to truck. 
Packing: In cross-docking, the materials are not disassembled that arrive at the warehouse. Cross-docking doesn't depend on parcels being close to their end destinations whereas, in transloading, the parcels can be disassembled, repacked and shipped to different destinations. As transloading is done from the nearest warehouse it saves a lot of costs. 
Are you looking for ways of expanding your business through transloading? Then you can contact DT Lines. They will give you the best Transloading Services in Seattle that include affordable rates, customised service, flexible freight transportation, and much more.