Computers and Technology
How to Develop Multi-Vendor eCommerce Marketplaces Like eBay?
Develop Multi-Vendor eCommerce Marketplaces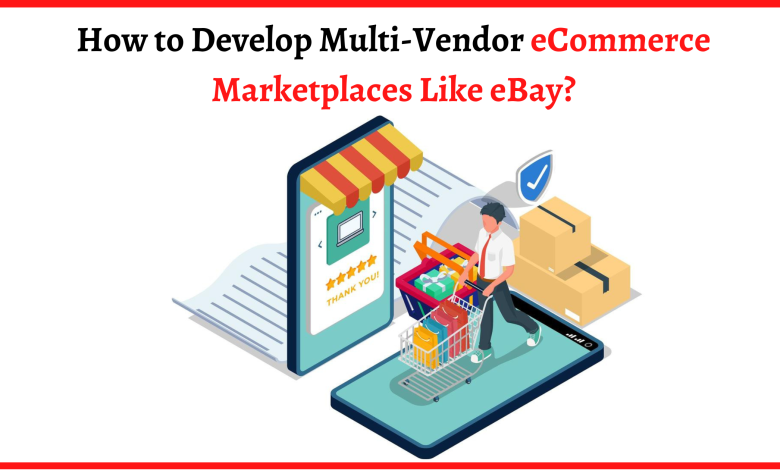 eBay is a peer-to-peer multi-vendor eCommerce marketplace where a person can sell their product or service directly to another person. If you want to enter into the eCommerce industry domain, developing a P2P multi-vendor marketplace can be the right choice for you.
With multi-vendor eCommerce marketplaces Like eBay, you can break into the eCommerce industry more efficiently without having your products or services.
However, you need to ensure the eCommerce marketplace you develop attracts the right audience and makes a loyal customer base that returns to your platform repeatedly. To achieve this, you need to dive deep into the development of a P2P multi-vendor marketplace.
How to Build a Peer-to-Peer Marketplace?
Research and Planning
Since you have decided to develop a peer-to-peer multi-vendor marketplace like eBay, you are already done with defining the idea of the project. Now, you can begin with your research to determine your tech stack, target audience, and other project requirements.
Also, spend some time deciding on the marketplace business model for your platform, which will benefit your marketplace and allow you to scale your business.
Discovery Phase and Idea Validation
The discovery phase aims to provide an in-depth project analysis to understand the client's vision, business requirements, target audience, and product USP. Therefore, set up a meeting with the eCommerce development company to clarify all your needs and expectations.
Suppose you want to validate your project idea in the market to know its success ratio. In that case, you can hire eCommerce web developers to build an MVP for your multi-vendor eCommerce marketplace. A minimum viable product also verifies the product's business viability and technical feasibility. 
UI/UX Design
It is necessary to have an intuitive UI/UX design for your multi-vendor eCommerce marketplace to ensure a seamless user experience. In a P2P marketplace like eBay, there are two sections of users: sellers and buyers. Therefore, think through the user interface and create a design that adds value to your marketplace.
Application Development
Now that you are ready with your feature requirements and app design, it is time to integrate all those features through the appropriate tech stack. This is the development phase of the multi-vendor marketplace, where the actual coding part happens.
The development phase mainly consists of three steps, front-end development, back-end development, and API integration.
Application Testing and Deployment
This is where the most crucial part of the development cycle begins, which is testing. Testing the eCommerce marketplace will ensure that all the features work smoothly on every device. At the same time, testing is necessary to remove any bugs and ensure an error-free eCommerce marketplace.
After you are done testing, your multi-vendor eCommerce marketplace development work does not end there; you need to deploy the marketplace on the respective platforms. Also, make sure to receive the maintenance services to timely update the marketplace and ensure it keeps working smoothly.
Conclusion
Developing a P2P multi-vendor eCommerce marketplace is your chance to build a successful and profitable business in the long run. This type of multi-vendor marketplace has started a new era in the eCommerce industry.
We hope this blog helps you understand the development process of the eCommerce marketplace and launch the product to stay ahead of the competitors.