Tech
How to Build a Travel Guide App like Guide Pal?
Mobile App Development Company in Dubai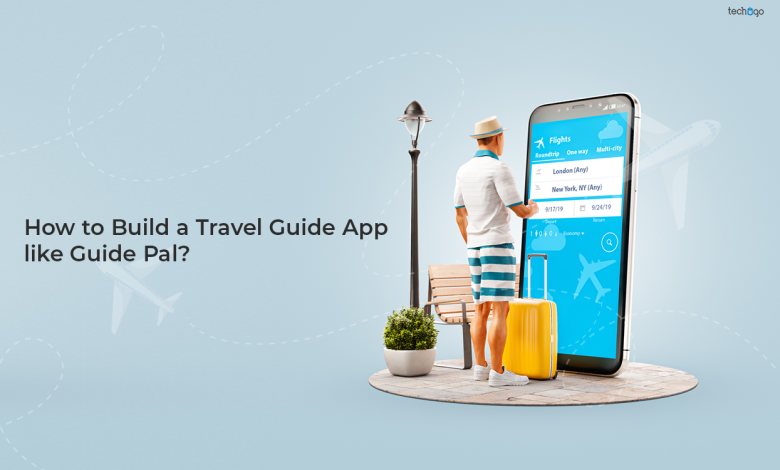 There's a travel freak within all of us, and nobody would want to leave an opportunity that offers travelling to beautiful destinations, great food, and much more! 
Have you already packed your bags and are heading somewhere? 
Here's some good news! Now there's no need to find local guides to help you explore places. Why? 
It is because of mobile apps like Guide Pal that make travelling in lavish places like Dubai possible! 
Yes, you've heard that right! Your smartphone can now become your travel partner and guide in just a click. 
Undoubtedly, the number of tourists is increasing, and they need reliable travel guides to help them escort through the city. Therefore, if you're a travel and an entrepreneur, and building a travel guide app seems like a perfect idea to you, how about giving it a shot? 
Luckily, this article will talk more about building a travel guide app. So, let's get started? 
BUT FIRST…
Who Would Benefit from a Travel Guide App?
Before starting to work on developing a travel guide app, it is essential for travel businesses to know their target audience. So, take a look:
The local administration of the city

The local and foreign tourists

Travel agencies and tour operators

For businessmen who travel places for corporate meetings
How to Build an Efficient Travel Guide App?
Any app that is built to acquire success and a solid consumer base must be incorporated with features that make it interesting and convenient to use. 
Therefore, if you need further assistance on the subject, get in touch with a top mobile app development company in UAE. 
Some of the top-notch features to leverage are:
If you want to win your audience's hearts, then offer a travel guide app that operates in both online and offline mode. Tourists might not always have access to the internet; therefore, it is vital to keep their requirements in mind. 
Offer Multi-Lingual Languages  
Foreign tourists are most often unfamiliar with the local language and communication. Therefore, providing support to multi-lingual languages is a must-have feature in your travel guide application. 
Information on Transport Services 
Since local transport is one of the primary modes of transportation for tourists, the icing on the cake will be your app providing information on the same. You may integrate the entire timetable of the buses, their routes, and fares. 
Additionally, you may also add other means of transport such as trains, trams, etc! 
Do you want to boost your business's profitability? 
Then, amalgamating geo-location services is your shot! 
The research found that people of all age groups use geo-location services for varied reasons; therefore, it can prove to be an essential feature for your mobile app. The feature will guide tourists to take the right directions to help them reach their destination. 
We all are familiar with the power of social media, and thus, integrating the same with the travel guide app will make it a cakewalk. The feature will enable app users to post images, videos, etc., to share their city visits with their friends. 
Additionally, it may work as an exceptional marketing tool as it will intrigue people to download and use the app. 
Interesting, right? 
To Sum Up!
A travel guide app is one of the most reliable platforms tourists can use to visit and explore new places. Not only does it guide people about their destination, but it also drops suggestions of the most popular restaurants and other places to visit. 
So, how about adding convenience to your potential customer's lifestyle? 
If you're all set to work on mobile app development in Dubai, it's time to schedule a consultation with the experts to learn more about the potential your app idea holds! 
So, what are you waiting for?