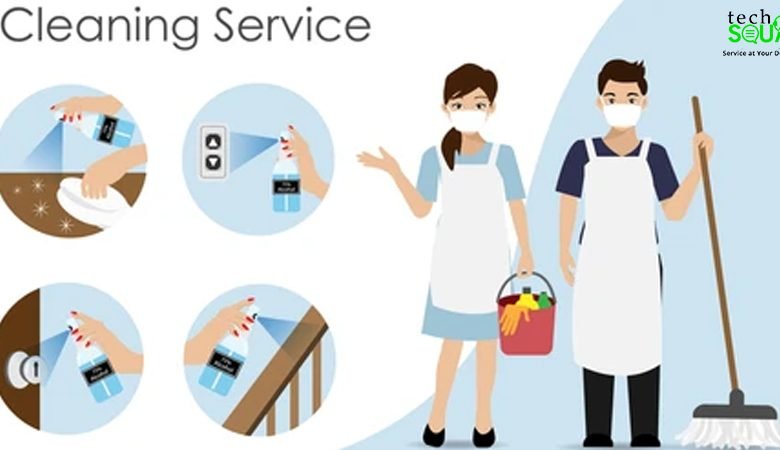 An alarming sign of the Corona Fourth Wave has already taken its form. Many cities have been buzzed by the hit of this crisis quite rapidly. And the wave is spreading like hell, which is why the affected rate is also increasing day by day. So it's highly essential to keep yourself safe and sanitized, following the basic protocols of cleanliness all around.
But how come it's possible to keep yourself and your house clean and sanitized? Have you ever thought about yourself and your loved one's safety? Well… yes obviously. Because cleanliness is the basic necessity of every individual during these difficult times. Without a clean home, no one is safe residing over there. To stay germ-free and away from infected viruses, clean the house, which is nowadays the utmost priority. And if you don't have time, then search for a professional cleaning service in your locality who can guide you with the best house cleaning. Because that's what the end of the day matter for a healthy and blissful lifestyle.  Unless you have a clean and properly sanitized home, you won't be able to fight this deadly virus. With proper cleanliness precautions, you can stay safe and infection-free.
Read below are the tips for cleaning and hygiene tips to protect against the coronavirus. 
Personal hygiene
Cleaning the apparels
Cleaning the home
Proper food preparation
Let's take a deeper look: 
Personal hygiene:
Personal hygiene is the most important thing for staying safe and healthy. Until you care about those basic cleanliness etiquettes, you cannot protect yourself from those harmful germs. However, below are some personal hygiene tips to look after.
Avoid sneezing and coughing into your hands
Do not touch your face
Prefer to wear masks in public places, family get-to-gathers, private functions, and many more places
Keep your distance from others
Frequently wash your hands with hand sanitizer
Check your health regularly
Cleaning the apparel:
Always prefer wearing clean clothes whenever you go outside or come down from outside. Because both ways carry harmful germs from outside. So make sure you are wearing clean and sanitized clothes daily. Take a look at cleaned apparel etiquette below.
Doing laundry outside the home
Prefer doing laundry inside the home as well
Cleaning the home:
A clean home is now everyone's' requirement. And when it's about safety, negligence might hit you hard at any time. So it's always advisable to keep the house completely clean and sanitized, just to stay germ-free. A clean surrounding is very much essential for every member of the house, especially when you have kids and pets around. Have a look at the below cleaning the home tips.
Clean and disinfect the high-touch area
Check with the products like what exactly to use and clean the house
The complete procedure of cleaning like how to clean it
Proper food preparation:
When the food is being prepared in the house, you should always focus on hygiene. By keeping those minute safety issues in mind, you can prepare everything well for yourself and your loved ones. But when you prefer to order something online, is it safe? Well, to prevent any kind of food-borne diseases, always maintain good hygiene while handling the food from outside. Take a glance at some tips on proper food preparation when it's a corona outbreak.
Take precautions while food packaging and handling
Follow some general food hygiene tips
Look after the food preparation or you can say the making area
Make sure to wash the washable food items before packaging
Moreover, keeping the house clean is the topmost priority now. The rising cases of the corona have spread the fear among the people due to which the people have become more sincere towards cleanliness. But sometimes, the workload does not permit them to look after the cleanliness in the house; at that moment a professional service provider plays a great role while keeping you safe and germ-free.
If you are concerned about your safety, then seeking the help of an expert is a great way to move forward. You only need to keep patience, as it takes time to sort your cleaning issues quite efficiently.