Tech
Travel
How to Choose the Best Travel Agency ERP System for Your Company?
Travel ERP System designed for travel companies based on their needs to provide the best customer service and securely automate day-to-day processes while coordinating various departments and providing all information in real-time.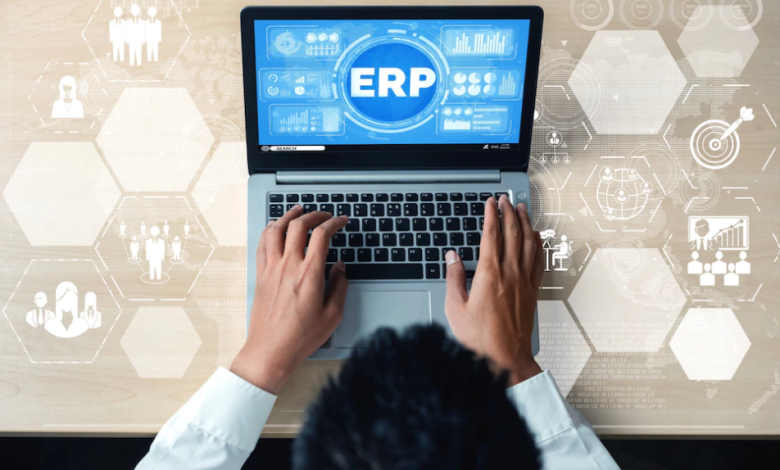 The year is 2022, and the travel industry is rapidly evolving and adapting to new realities. Many travel agencies are still dealing with the same problems they (attempted to) solve in the 1990s and early 2000s. Their travel agents must manage multiple tasks at once, such as client communication, proposals, travel files, and supplier and corporate account reconciliation. 
They frequently have to deal with prospects who inquire about travel and then use their agent's knowledge to book on their own. The competition is fierce, with the more successful agencies now operating at least partially, if not entirely, online. 
However, with the introduction of travel ERP software, you can easily move all or part of your business online and no longer rely on multiple systems to achieve your objectives. A travel ERP system allows you to manage multiple operations from a single online dashboard, reducing the burden of repetitive tasks, streamlining communication, and providing a more user-friendly interface. 
But, with so many ERP travel management systems available, how do you pick the best software for your company? 
When researching travel ERP software, consider the following factors. 
Tools for increasing sales
With so many online travel agencies, launching an online component to your business will allow you to stay competitive. E-commerce is simple with connections to external reservation systems, multiple selling channels, and more products. It's not only simple, but it's also profitable because of the resulting global reach. 
A travel ERP solution should include XML interfaces for searching and booking, as well as the ability to create websites for both open and closed user groups. 
Customer Support
Travel agents save time and energy by streamlining communication. A travel ERP system should make it simple to send proposals and trip itineraries to customers, including customization options. Advanced travel ERP software will also track and store communication between your company and the client, allowing you to easily retrieve those conversations for reference without having to sift through lengthy SMS or email dialogues. 
Product development
The right cloud platform gives you the freedom and tools you need to create and optimise in-house contracts for services like flights, hotels, tours, and car rentals. It should also provide numerous options for combining in-house and externally sourced content. 
Simple tasks should be automated whenever possible. When creating a trip itinerary, for example, advanced cloud platforms will provide drop-down menus with a standard list of countries, states, cities, and other options. Rather than manually entering all of the information, the process is as simple as point and click. 
Financial management centralized
Because financial management is critical to the success of any business, a travel ERP system must include a reconciliation process that automates your accounts payable and receivable, as well as export to general ledgers. A cloud ERP solution saves you hours of time by automatically generating invoices, payment receipts, taxes, and so on. 
Furthermore, because all of your accounting data is in one place, you can automatically view your profitability, revenue, and sales metrics. You'll be able to make more accurate and strategic decisions for your travel agency if you have real-time data and complete visibility. 
Organization of travel files
It's a relief to discover an ERP system that stores all relevant and connected client data in one place, including passengers, services, documents, supplier data, corporate and travel agency data, business rules, and policies, when you're used to retrieving data from multiple sources. You'll enjoy a smoother and faster workflow if you have more control and visibility over your data. 
Strong online booking tools
Customers can book flights, hotels, vacation packages, cars, and other services directly from your website with a travel ERP system that includes a booking engine. The customer can access information, compare prices, book and pay for reservations online at any time without burdening the agent. Personalization features and multi-supplier bookings in a single reservation are also available with advanced booking tools. 
Inventory control
You can control availability in real time, design special offers, set dynamic pricing, and work with multiple currencies by managing your inventory online, which includes self-operated and third-party travel products. 
You may also read The ERP device – what businesses need to realize
OTRAMS is a leading Travel Technology Company that creates end-to-end travel ERP Software with booking engines, supplier integrations, agent management, API integration, and dynamic packaging for travel agencies, tour operators, online travel agencies, DMCs, and TMCs in order to automate travel business processes and increase online bookings.