Tech
9 Useful Mobile Game Development Tools in 2022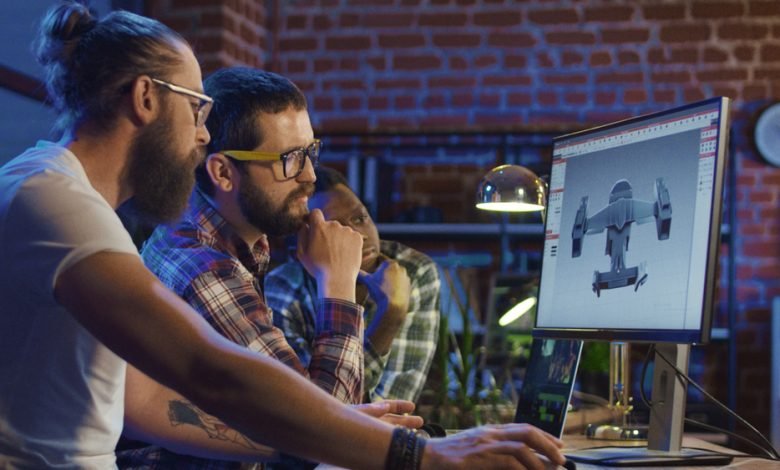 What game development company can use the most useful mobile game development tools?
To make your business more competitive in 2022, you need to learn about and choose the best tools you can utilize in your business.
Any game development company worth its salt should be doing everything it can to ensure the best possible experience for its customers and users, which means ensuring that everything it produces runs as smoothly as possible.
Luckily, in the world of technology, there are new tools and methods to try out almost every day, and one of the most important ways these can improve your products is by making sure they run well on mobile devices like smartphones and tablets, where space limitations are always an issue.
Here are 9 valuable mobile game development tools that game development companies will use in 2022. Keep reading to know more about these tools!
Tool#1: Unity
Unity3D is one of the most powerful and widely used game development engines in today's world. Over 100,000 games have been published on all platforms. Unity is easy to use and publishes games to all platforms, including mobile devices.
Many game development companies adopt Unity for its free trial version and low-cost license plans, which allow you to publish games in all markets.
Tool#2: GAMEMAKER Studio
Building games for mobile devices is a tough undertaking, which is why it's crucial to have powerful development tools at your disposal.
In May 2017, GameMaker Studio 2 was released with great success. The application allows game creators to build games in a drag-and-drop environment and supports all major mobile platforms.
You can even publish your game directly to Google Play and Apple's App Store with just a few clicks of your mouse. Best of all, GameMaker Studio comes packed with comprehensive tutorials that let you get up and running in no time at all.
It's fair to say that GameMaker Studio is quickly becoming one of the leading mobile game development tools on the market today.
Tool#3: Construct 2
Construct 2 is a game development tool used by professional game developers worldwide. It enables you to create games in a drag-and-drop editor while still having full control over how they work under the hood.
Construct 2's event system, code editor, and intuitive visual behaviour designer allow you to develop quickly and easily. However, they also keep your focus on what matters: developing engaging experiences for your players!
If you are looking for efficient ways to develop games for mobile, desktop, or consoles, check out Construct 2!
Tool#4: Unreal Engine
The Unreal Engine is a game engine developed by Epic Games, first showcased in 1998. It has developed many games, including Fortnite Battle Royale and Marvel Contest of Champions. As its name suggests, it's widely used in gaming.
This could be an asset for those who want to make money on mobile games or game development companies that want a cheap and easily-accessible toolset for prototyping their next big hit game.
Tool#5: Clickteam Fusion 2.5
With Clickteam Fusion 2.5's toolset, you can create anything from games to applications and beyond. Complete with powerful object-oriented programming (OOP) and visual behaviours, Fusion 2.5 allows you to create games easily without code – drag and drop objects into scenes and configure behaviours.
You'll be able to build in English, French, Spanish or German right out of the box, too! For game development companies using Unity or Unreal Engine, you can port your game across multiple platforms with a click of a button for Android, iOS, macOS and Windows with no additional cost!
Tool#6: Stencyl 3
An easy to use 2D development platform, Stencyl 3 comes with several 2D templates and easy-to-use tools that can be used to develop simple games quickly. It also supports 3D game development, so developers can create two-dimensional games or add depth to existing projects.
This has been design specifically for those who want to create great mobile games but lack coding skills. In addition, its monetization feature lets developers publish a paid version of their game on various app stores without having to pay any additional fees.
Compatible with Windows PC, Mac and Linux operating systems; $99 per month subscription fee is require upon signup; no mobile support as of August 2018.
Tool#7: Marmalade SDK
Marmalade is a cross-platform mobile development framework create by Marmalade Technologies, Inc. The purpose of Marmalade is to speed up mobile game and application development while allowing developers to use C++ code.
Currently, Marmalade supports BlackBerry O.S. (including QNX), iOS, Android and Windows Phone operating systems. It also has a downloadable P.C. development toolkit that works with Windows XP and later; however, it can only be used for debugging purposes.
Developers can choose from three versions of Marmalade: a free Express edition for small projects, a full Professional version, or a custom license for larger-scale projects. These different versions allow developers access to more features like physics engines and graphics acceleration (with an optional license).
Tool#8: Playmaker 3
This impressive visual scripting tool is designing to run on all three major platforms. Fungus runs smoothly, and it's very easy to create levels and interact with objects.
It offers a highly intuitive interface that makes it easy for developers of all skill levels to use. In addition, playMaker uses behaviour trees to build complete game logic via drag-and-drop actions and reusable code components.
This allows them to make games quickly without needing experience in programming languages like Java or C++. Some users complain that its slow performance becomes a problem for bigger projects, but overall many users find PlayMaker 3 an excellent tool for new game development companies looking to get off the ground quickly without relying too heavily on hiring specialized developers.
Tool#9: Caligari True Space
An industry-standard software for 3D game development in animation and film. Caligari TrueSpace is useful to app developers looking to create a mobile version of a full-scale game.
This 3D modeling software allows users to develop content quickly with powerful primitives, texturing tools, and sculpting features.
However, it's not meaningful for beginning developers, hence why many mobile game companies don't currently use it. For example, you can download a 30-day trial version of TrueSpace here.
In A Nutshell…
Online gaming in all its forms has become increasingly popular as the world becomes more interconnected by technology.
This growth has provided business opportunities for game development companies to develop software and apps for smartphones, tablets, P.C.s, and even consoles like the Xbox One and PlayStation 4.
As the popularity of mobile games continues to grow over the next few years. These 9 mobile game development tools will help game development companies increase their profits. And create new titles that gamers around the world will love to play.