Education
5 Top Benefits Of Using Microsoft Power Apps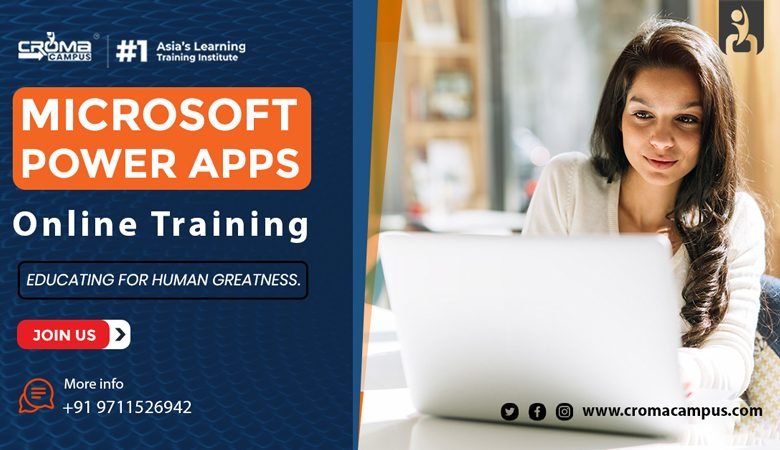 Introduction:
PowerApps is a low-code app development tool for creating custom-made mobile and web applications. It is one of the less explored application development software. However, this tool is a game-changer as it allows you to create applications with a user-friendly interface. Moreover, it speeds up the development process and helps you reach your target audience with tailored solutions. Due to its robust features, many enterprises are shifting toward this technology, resulting in great demand for skilled professionals. The main objective of Microsoft Power Apps Online Training is to prepare students to become professionals in this domain and assist them with their career goals.
What is the meaning of Microsoft Power Apps?
Microsoft Power Apps are the tools integrated with the Microsoft Power Platform that allow you to create customized applications to meet the requirements of the company or address problems when any solution is unavailable. Thus, Power Platform brings together a collection of applications; Power BI, Flow, and Power Apps. All these applications help you process the data using the Common Data Service. Moreover, these applications may easily connect to your stored business data, either in an underlying data platform or in an online data source such as Excel, Office 365, SharePoint, SQL Server, and Dynamics 365. Moreover, these applications help you create an end-to-end user experience using different layouts.
Different Types of Power Apps:
The Microsoft Power Apps comprises three different types of development tools, which are as follows:
Model-Driven Apps:
Much of the layout of model-driven apps is influenced by the data linked and information entered into the program. It implies that what you enter in the program usually determines the outcome. This strategy is used if the program has extensive business logic.
Canvas Apps:
It uses a drag and drop feature to design applications on a canvas, similar to PowerPoint. Users begin with a data source, making it extremely simple to customize the program. However, in comparison to model-driven apps, it provides greater flexibility.
Portals:
Portals enable you to create web pages that can be shared with external and internal users, allowing you to safely interact with the data held in the Common Data Service.
Main Benefits of Using Power Apps:
Microsoft Power Apps offers several benefits, which include:
Create Easy Low Code Applications:
PowerApps does not require much coding skills and may perform wonders for non-coding professionals. Moreover, it includes several ready-to-use templates that may serve as the base. Furthermore, a simple drag-and-drop interface with robust features and functionalities is a plus point.
Compatible with Other Operating Systems:
Microsoft Power Apps allows you to design applications compatible with Windows, iOS, Android, and web browsers. Thus, it saves a significant amount of time developing programs for each operating system.
Data Connections:
PowerApps makes it simple to create applications by connecting your company data hosted on cloud services like Microsoft Excel, SQL tables, DropBox, Sharepoint, and Dynamics 365. Also, it generates a simple application for the user based on the prior data collection. Usually, enterprises keep data in many places, causing security and administrative issues. With the help of connectors, pre-existing data may be synchronized and evaluated simultaneously.
AI Builder:
Microsoft Power Apps comprises an AI builder. It assists in predicting outcomes and improving business performance.
Security:
Power Apps ensures the usage of the Microsoft Dataverse, which has a role-based security program. The security roles are developing using a specific set of access rights, ensuring that workers only see data relevant to their job position. When organizations first begin utilizing Power Apps, they may be concerned about user access and blocking specific information within an app. However, Microsoft has included features to guarantee that the apps are safe.
Conclusion:
Lastly, the Microsoft Power Apps have started dominating the application development domain. It has proved itself as the most powerful software in the market today. In addition, it also helps in saving money while executing complex projects of developing mobile and web applications. As a result, to become a professional in this field, you must have proper Microsoft Power Apps Training in Noida. In addition, you must have a critical approach to planning and executing large and complex work. Therefore, Power Apps play a crucial part in managing and controlling complex business tasks and processes.