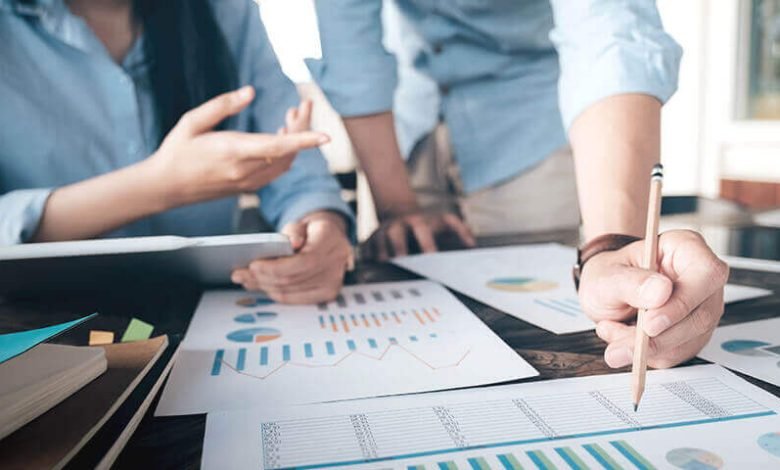 Debt collection or accounting software helps business owners to streamline the cash flow and reduce the probability of facing losses. Also, it helps to keep track record of the customers who never pay on time. There are many reasons for businesses to invest in debt collection software. Some of the most common reasons include:
1) Improved Customer Service
When businesses are able to collect debts more efficiently, it allows them to focus on providing better customer service. This improved customer service will lead to happier customers, which will, in turn, lead to more business.
Accounting software can help business owners improve customer service in different ways. First, it can automate many of the tasks that customer service staff used to do manually.
This can free up their time to focus on more important tasks, such as helping customers with product or service inquiries. Additionally, accounting software or automated collections software can provide customer service staff with valuable insights into customer behavior.
For example, if an accounting software package includes a customer relationship management (CRM) module, staff can see what products or services customers are most interested in, and how much money they are spending on them. Armed with this information, customer service
2) Increased Profits
Collecting debts is a key part of any business. When businesses are able to collect debts faster and more efficiently, it leads to increased profits. There are a lot of different accounting software programs on the market, and each one has its own set of features.
When it comes to earning a high profit, the right software can make a big difference. Earning good profit is essential for the growth of any business. It can help you expand your business, keep the ones you have, offer good services, and achieve your objectives.
However, earning a good profit can be difficult, especially if you're a small business owner with limited resources. This is where accounting software can help.
3) Reduced Costs
Small businesses have a lot of expenses. In fact, according to a study by the National Federation of Independent Businesses, small businesses spend an average of $8,600 per year on various types of expenses. This number can be reduced, however, with the proper use of accounting software.
Accounting software allows business owners to keep track of all their expenses in one place. This not only helps them stay organized and efficient but also lets them see where they can cut costs and save money.
In addition, many accounting software programs offer discounts on various products and services when you use them to pay your bills.
Small businesses can significantly reduce their expenses by using accounting software. If you have just started your business, then you should invest in collections software for small businesses. 
4) Automating Various Tasks
Accounting software automates many of the tasks that business owners would have to do manually, such as bookkeeping, invoicing, and tracking payments. This can save the business time and money. In addition, many accounting software programs offer features that help businesses save money on taxes.
For example, some programs can help business owners track inventory and deductible expenses. By using accounting software, small businesses can keep more of their hard-earned money in their pockets.
5) Efficient And Economical
The use of accounting software is becoming increasingly popular as businesses discover the many benefits this type of software offers.
Not only are accounting software programs efficient and economical, but they can also help businesses to become more successful and organized.
There are a number of different types of accounting software programs available on the market, so it is important to do some research before selecting the right one for your business. It is also important to make sure that the software you choose is compatible with your computer system.
6) Streamline Cash Flow
The right accounting software can help business owners to streamline the cash flow, which is a very important part of running a successful business.
It is important to invest in reliable software. There are a number of different software programs on the market, so it's important to do your research before making a decision.
Accounting software can automate many of the tasks that business owners would otherwise have to do manually. This can reduce the probability of error and prevent you from big losses. Also, these programs help to keep track of every accounting-related task.
Final Words
The accounting software is really highly beneficial for the growth of the business. It will help to automatically send the invoices, reminder emails, and messages to the clients, keep a record of collected money, and also maintain a record of outstanding invoices. It will handle various tasks of accounting and reduce the burden on the accounting staff in the company.