Business
Top Email Marketing Strategies To Increase Sales Within 30 Days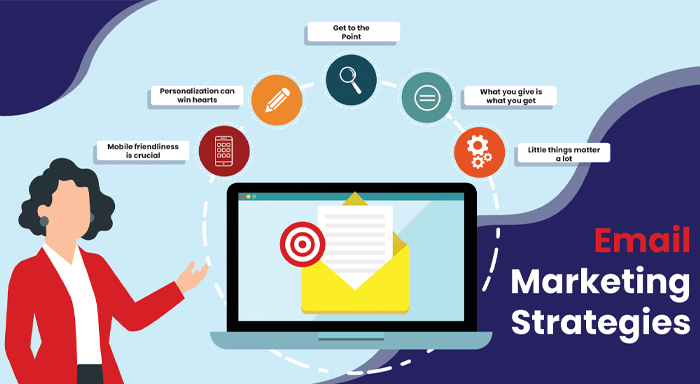 Email marketing is a versatile marketing strategy. Some businesses use it for nurturing leads and prospects, while others use it for spreading information. And these are just a couple of examples. When you will look at the use cases only then you'll learn about the actual size of the iceberg. Anyways, in this article, I am going to talk about the email marketing strategies to increase sales in particular. I chose this because the end goal of any marketing campaign is to generate sales for the company. Without further ado, let's dive into the blog and learn about email marketing tactics.
Recommendations For Your Next Email Marketing Campaign
You need to follow all these Email Marketing Strategies To Increase Sales as meticulously as possible. Please notice this is just an architectural style, not protocol, i.e. you can make changes as you see fit.
1. Collect Organic Leads
Most businesses commit the common mistake of not creating a targeted email list. They randomly start blasting emails without considering the recipient's requirements. But how will you know if the person is interested in what you are offering or not? For this, you can create a buyer's or customer's persona and it will give you an idea about your ideal customer base. Then you can find people who satisfy the characteristics of your buyer persona and add them to your subscriber list. You can create multiple personas and prepare marketing strategies for each of them separately.
Knowing everything about your customer and leads will also help you reach the desired outcome. For example, if you'll what are the pain points and the end goal of your customer then you can deliver better. I've seen businesses using CRM (Customer Relationship Management) software for managing their customers and storing 360-degree information.
2. Convert Website Visitors into Leads
If people are coming to your website, whether organically or via ads, then it means they're interested in products and services. Now, you need to convert them into leads. For this, you'll need to have their information, like their name and email address.
A strategy most businesses follow is ideal in this scenario, it is called leads magnet. In this, the company delivers resources like ebooks, webinars, newsletters, video series, etc to resolve the pain points of their customer. You can achieve this with email drip campaign software. And once they become regular visitors, you can convert them into qualified leads.
In addition, you can integrate web forms into your websites and ask the visitors to give their contact information. And in return, you'll provide them with one of the above resources. This method is called web forms to leads and is quite effective as well.
The Bottom Line
There are a few other email marketing strategies to increase sales, like segmenting your customers, using marketing automation platforms to ensure email deliverability, etc. One of the best and most popular marketing automation tools is Mailchimp. It even offers a free tier that allows you to send up to 10,000 emails per month. Mailchimp also has an analytic dashboard which the status of campaigns. We recommend you try and test a few campaigns and then see what can be done to improve the existing system.