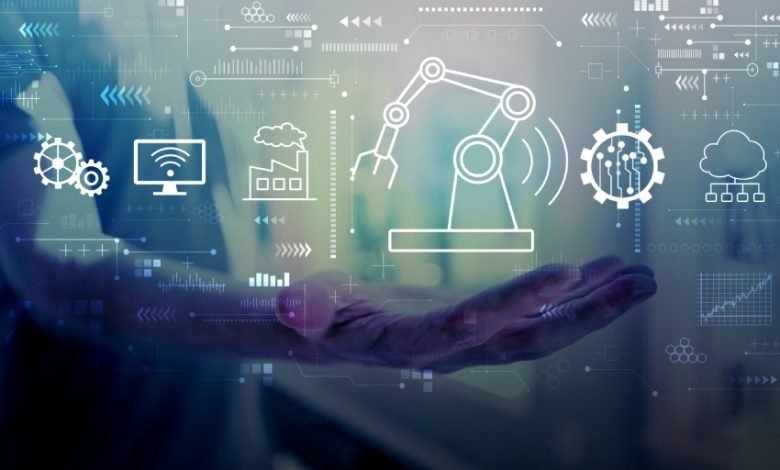 If you're not familiar with artificial intelligence (AI), it simply means that computers are able to make their own decisions, just like human beings do. AI can be used in many different industries, but supply chain management and optimization are two areas where AI has proven to be particularly effective and promising. This article will share five of the top use cases of AI in supply chain optimization, as well as why they're so effective and how other businesses can use them to improve their own operations.
As artificial intelligence (AI) becomes increasingly available, companies are starting to realize the power of using AI in their businesses, with many finding its applications especially relevant in supply chain management. To be clear, this doesn't mean robots replacing humans and taking over everything; rather, it means using advanced algorithms to make better decisions than humans would without them.
Why Use AI in Supply Chain Management?
The AI in supply chain management is that the technology can help firms identify risks and opportunities more quickly than humans alone. This will allow companies to be more agile and responsive, improving their competitiveness in a global marketplace.
AI is a powerful tool that can help improve efficiency in many areas of supply chain management. It can be used to forecast demand, manage inventory, and optimize supplier relationships. AI also promises to reduce the risk of human error, provide more flexibility in decision-making and make it easier to respond quickly to new demands.
Artificial intelligence for supply chain management can automate data analysis, reduce time-to-market and solve some of the most difficult problems facing supply chain managers today. With the massive amounts of data created every day by sensors, RFID tags and other sources. AI offers a way to filter through this data and help companies identify patterns that could lead to a better bottom line. AI also allows for more automation in decision-making processes that are currently done manually.
Benefits of Artificial Intelligence in supply chain management
Artificial intelligence is all the rage these days and for good reason. The technology has been rapidly developing, with some of the largest tech companies investing in research, development and implementation of artificial intelligence applications in supply chain management. Artificial Intelligence has proven to be a big help in increasing efficiency and performance in the supply chain management industry, here are some of the benefits:
Increased productivity
Warehouses are often the backbone of any supply chain. They store, ship and distribute products to customers, but with a lot of work on the humans' part. Automating warehouse operations can help save time and money by increasing productivity as well as safety and speed. With an optimized warehouse, you can focus on growing your business instead of trying to keep up with it.
The immediate reaction
It is no secret that artificial intelligence (AI) is quickly becoming an integral part of our lives. What many people may not realize, however, is the extent to which this tech can be used in a business setting. Artificial intelligence has been applied to a wide range of different business functions, including supply chain optimization. The immediate reaction from many companies has been skepticism and fear that the technology will replace human jobs.
Optimized warehouse operations
A supply chain is only as strong as its weakest link. What if that weakest link was fully optimized? With the use of artificial intelligence, warehouse operations can be optimized to reduce costs, increase efficiency, and provide a better customer experience. For example, predictive analytics can be used to optimize inventory levels for each product SKU based on historical data.
Reduced operating costs
AI is already making a huge impact on the supply chain, from automated warehouse management to predicting the effects of climate change. Automated warehouse management can reduce operating costs by optimizing worker productivity and reducing the need for manual data entry. With so many potential benefits, it's no surprise that an increasing number of companies are turning to artificial intelligence to help them streamline their supply chains.
AI Use Cases In Supply Chain Management
Artificial intelligence is changing the way supply chains are managed. AI is already being used in a number of areas for optimization. Such as forecasting demand and inventory levels, automating some tasks, and providing insights from data analysis. These four AI use cases in supply chain management are examples of how it's happening today
Data-driven demand forecasting
AI is playing a more and more prominent role in forecasting demand. Data-driven demand forecasting has become a standard tool for most large companies to manage peak demand without over-saturating the market with excess inventory. Which would be costly for both the company and their consumers. However, not all data-driven forecasting relies on artificial intelligence.
Visual recognition for automated quality control
There are various use cases for Artificial Intelligence in supply chain optimization. One of the most effective is automated quality control. Visual recognition software can be used to detect patterns and anomalies on video footage. Which can be automatically flagged for human review or taken care of by machine learning algorithms. There are many other AI use cases in supply chain optimization, such as predictive analytics, autonomous trucks, and warehouse robotics. These new technologies will make it possible to save time and money while also improving product quality.
AI for automated warehouse management
This type of AI is a powerful tool that leverages machine learning to analyze data and make real-time decisions based on a company's needs. It can help optimize inventory levels, reduce manual labor, improve safety and security, and increase customer satisfaction.
Real-time cargo monitoring
The global supply chain is a vast network of people and systems that work to get your goods from the factory floor to your doorstep. From the moment your product leaves the assembly line, you need to be constantly monitoring its status and location. This is where real-time cargo monitoring comes in. By tracking shipments through an integrated supply chain management system (SCMS). You can stay up-to-date on any changes in routing, delays, or even theft.
Conclusion
There are many different scenarios where an AI solution can help optimize supply chain operations. However, it's important to remember that the best solution is one that works for your business and is tailored to your needs. Logistic IT solutions company has a great track record of helping businesses use AI to create high-impact solutions for their logistics problems.
In conclusion, there are many different ways that artificial intelligence can be applied to supply chain optimization. The specific use cases depend on the company and their needs. Some companies may need to make sure they have enough inventory. While other companies might want to reduce customer wait times. Other companies might even need more precise forecasts in order to meet customer demands.
Read Also