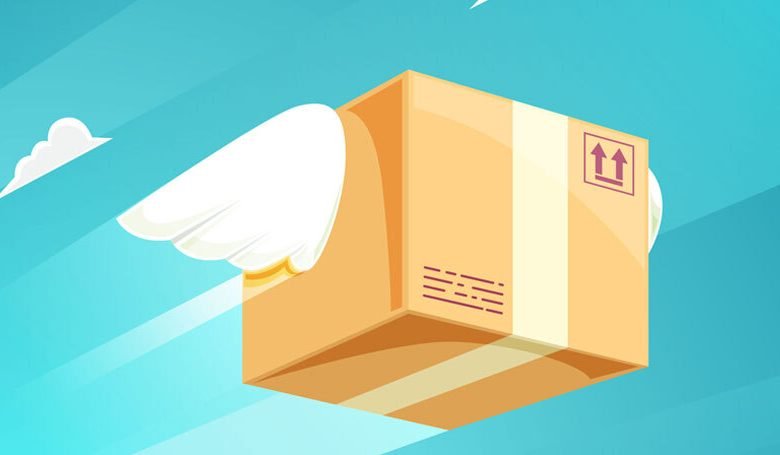 Online shopping has never been easier thanks to the convenience of shopping on our phones, tablets, and other electronic devices; however, those of us who have ever ordered anything online can attest that the process isn't always quick or easy. From slow-loading websites to delivery issues and poor customer service, the buying process can be extremely frustrating and time-consuming. But what if there was a better way? What if there was a way to shop online that was faster and more efficient?
There's no denying that e-commerce has changed the way we shop. Traditional shopping malls have lost their dominance in the retail industry, as more and more consumers turn to their computers, smartphones, and tablets to purchase their favorite brands and products. But how does this shift to digital shopping impact the physical retail industry? After all, online shopping doesn't necessarily put brick-and-mortar stores out of business—it only changes how consumers choose where they make their purchases.
The Rise of Quick Commerce
It's no secret that online shopping is a major part of the modern consumer experience. Yet it may come as a surprise just how much online shopping has changed in recent years. Consumers today have more options than ever before when they shop online. The rise of quick commerce – an innovative new approach to e-commerce – is one of the key factors driving this change.
With Quick Commerce, shoppers don't need to spend time looking for products on a website or app; instead, they can find what they want with a few simple taps on their smartphone or tablet. In turn, retailers don't need to worry about producing content for every single product category or offer; instead, they can use data from customer searches and shopping habits to make targeted recommendations across all categories and products.
How different is quick-commerce from e-commerce?
The biggest difference between quick-commerce and e-commerce is that it's designed for mobile platforms. This means most of the time you're on your phone or tablet when you're browsing for products. It also usually means that you can't buy anything from quick-commerce sites as a guest user – instead, you need an account in order to purchase items.
Delivery
The delivery of the product is one of the most important aspects of a purchase. Consumers want their products now and don't want to wait for weeks or months for it to arrive. The average delivery time for an order on Amazon Prime is about two days. As a result, e-commerce retailers have started experimenting with faster methods of delivery in order to compete with other retailers in terms of speed.
Warehouse
If you're like most people, you order your supplies for your business from the nearest warehouse. With Quick Commerce's cloud-based technology, that may not be necessary. You can order your supplies from any location and have them delivered straight to you. You won't need a warehouse of equipment and inventory as all of this will be stored in the cloud. All you'll need is a computer with an internet connection!
Pricing
A key component of Quick Commerce is the ability to offer customers discounts in real-time. This enables brands and retailers to better manage inventory and promote products based on customer preferences. It also allows for more accurate pricing models that are more transparent and easier for customers to understand.
Is the quick commerce business sustainable?
The quick commerce business is sustainable as long as the e-commerce platform continues to innovate and provide a quality service. The company needs to be able to offer consumers a better price or faster service than traditional e-commerce stores can offer in order for it to succeed.
Global trend
Q-Commerce is rapidly transforming the way people purchase daily necessities and groceries. Per Statista, food and grocery delivery is forecast to be worth over $72.3 billion by 2025. The success of third-party logistics providers has a direct impact on the success of our business.
Is Q-commerce the next big thing?
It's hard to say whether Q-commerce will be the next big thing, but it's definitely an intriguing concept. The reason for this is that many e-commerce sites are finding themselves in a competition over who can have the fastest loading times and the fewest number of page refreshes.
This is why sites are increasingly turning towards services like Q-commerce that offer a dynamic shopping experience. Q-commerce has been designed as a platform in which merchants can bring their entire store onto one page, and it offers several big advantages for users over more traditional e-commerce platforms.
First of all, since there are no more clicks required for customers to complete their purchases, Q-commerce means lower cart abandonment rates as well as higher conversions.
Conclusion
Magento development services from a developer that specializes in the platform can help you create an e-commerce website with all the features and functionality you could ask for. Plus, Magento developers are typically very affordable. If you're looking for a way to streamline your operations and expand your customer base without breaking the bank, Magento development services could be right for you.
We've seen what Quick Commerce can do for small and medium sized businesses. Whether you're a business looking for an easier way to stay competitive in the e-commerce landscape, or a consumer looking for a better online shopping experience – we're here to help.
Read Also
How to Build an App Like Discord: A Comprehensive Guide