Home Improvement
Things To Consider Before Buying A Refrigerator
Refrigerator Online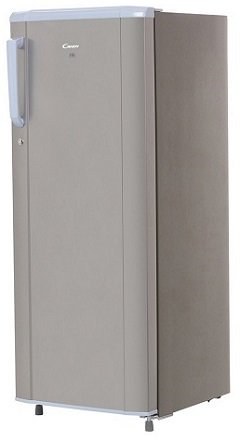 Buying a refrigerator is a big deal because you have to focus on the design, whether it goes with your house, the correct storage capacity, the right amount of cooling, colors available, and plenty of options available. This might create confusion; therefore, below are a few tips to remember before buying the right refrigerator.
The Right Space
The amount of space available in your home is also essential when selecting a refrigerator. You may check the dimensions of the fridge of your choice to determine whether it will fit in your available space. While doing it, keep in mind that the fridge doors will require some space to open freely, and you'll need at least an inch of space at the top and rear to enable heat to escape smoothly.
Defrosting
Refrigerators require cool air circulation inside the compartments to keep the food inside fresh. This circulation is handled naturally. However, a significant drawback is that it leads to forming of ice. This requires defrosting the fridge manually now and then. This type of refrigerator requires less electricity and is economical. There are frost-free refrigerators in the market where you don't have to deal with ice. The advanced technology leads to evenly circulating the air inside with electric fans. These refrigerators are expensive because the electric fans consume more energy.
Door Style
There are four types of door sizes:
Single Door: The most common type of refrigerator found in many households. It has only one door and is best suited for a family of two or three. The average size ranges from 160 to 250 L. Single doors have limited shelves, and often one has to defrost them manually. You can buy a single door refrigerator online that easily comes under 20k with many new features.
Double Door: This kind of fridge has two compartments, one at the top above the food compartment. A double-door refrigerator has a lot of space and is suitable for a family of 4-5 people. They come with a frost-free feature but require more energy to function than single-door refrigerators. The bottom compartment provided is used for storing fruits and vegetables. It has a more profound cooling effect.
Side by Side: These are the expensive models with the latest technology. It splits into two right in the middle of the fridge. This fridge is ideal for small kitchens because they don't take up much space. The capacity ranges from 500 to 850 liters, easily adjustable for a household of 8 to 9 members. The price ranges from 60,000 to 2,00,000 L.
Triple Door: The triple door refrigerators are for smaller spaces and come in a capacity of 250-300 L. The top shelf is the freezer, the middle one is for regular use, and the bottom shelf is used for vegetables.
Energy Efficiency
While buying a refrigerator, look for the energy star label, which is the amount of energy the fridge consumes. The higher the star rating, the lesser the energy consumed. But this will increase the price but cut down on the energy consumption. Capacity The essential thing to look for while buying a refrigerator is the capacity. The capacity depends upon how big the family is. A family of three requires a 190L fridge. For a larger family, 500L will suffice. With seven to eight members, a big fridge of 800L will be necessary. Refrigerators with capacities ranging from 40 to 100 liters are the most acceptable options if you live alone. Even if you don't have many family members, you may need a bigger capacity sometimes. Hence, it's always a good idea to consider your needs thoroughly before choosing a capacity.
Additional Features
Water dispensers are most commonly found on side-by-side variants. They allow you to have cold water or ice cubes without opening the refrigerator. Simply press your glass against an integrated lever to discharge cold water or ice.
Some refrigerators come with convertible technology, ideal if you're continually running out of fridge space. This is because they make it simple to convert the freezer section into fridge space.
If you live in areas where there are voltage fluctuations, there are refrigerators that come with a built-in voltage stabilizer.
It is essential to check for reviews and the warranty period before buying any product. A thorough inspection is beneficial before investing.