Business
The Top 5 Fishing Apparel Gifts for Serious Outdoorsmen This Year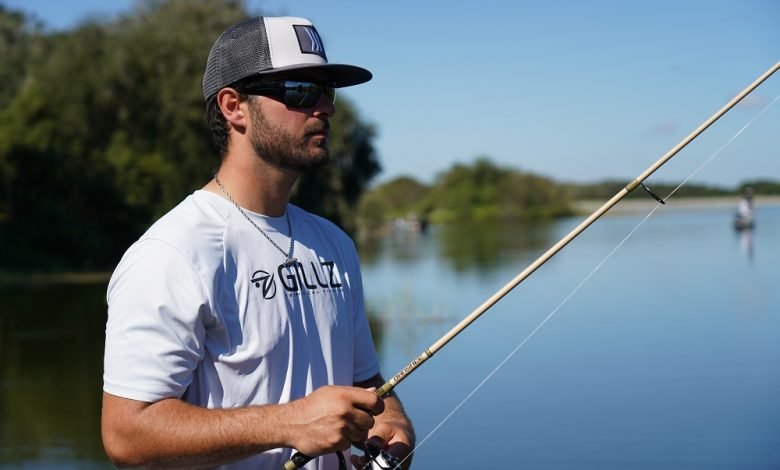 It's time to start gift planning for the upcoming holiday season. Do you have a serious outdoorsman in your life? Get them something they can use to pursue their passions: premium fishing apparel and other outdoor gear.
The best outdoor gear will keep them going even when the weather is bad enough to send most people home. It's a common misconception that fishing apparel is only for anglers. In reality, the top fishing clothes boast innovative features that any outdoorsman will value, whether they're hiking, camping, or conquering fourteeners in the Rockies.
Ready to shop for holiday gifts for your outdoorsman? Start with this list of the best pieces of fishing apparel that are ready to go far beyond the water.
Layer Up: Heavy-Duty Canvas Vest
This top piece of fishing apparel is a significant part of any effective layered outfit. Layered fishing outfits are handy for any angler in an unfamiliar clime. These outfits also help people contend with changing weather.
Outdoorsmen from the Ozarks to the Pacific Northwest use the same principle to choose clothing for an upcoming excursion. The best heavy-duty canvas vests available include a water-resistant coating. They also have a sherpa lining for heightened comfort.
Essential Fishing Apparel: Packable Jacket
Waterproof protection isn't just for anglers or people enjoying the water. It's critical for outdoorsmen headed into the backcountry as well. This protection is also priceless in a survival situation.
Plenty of jackets are waterproof, but none are as versatile as a packable jacket that folds into its own pocket. This will help your recipient save space, which can be invaluable when heading out for a multi-day backpacking excursion. The best packable jackets feature taped seams and DWR treatment for unsurpassed protection from the elements.
Outdoor Versatility: Performance Fishing Shirts
The sun is one of the biggest hazards to people living and recreating in the tropics. However, sun protection is important for people all over the world.
Your loved ones need sun protection for a wide range of activities. This includes everything from camping to hiking and every outdoor activity in between. Sometimes wearing sunscreen isn't enough, and the right clothing can make a difference. Lightweight, long sleeve performance fishing shirts are a simple solution. This premium apparel can help your loved ones stay comfortable and avoid excessive sun exposure.
The leading performance fishing shirts feature UPF 50+ protection. They also offer 360-degree ventilation and cool-to-touch body fabric.
Grip and Protection: Handwear
Gloves are crucial for anglers who want to keep casting all day long without damaging their hands. Quality gloves are also essential for other activities. That includes climbing, ranching, motorsports, and more.
Any outdoorsman is sure to appreciate a pair of gloves that offer UPF 50+ sun protection. They'll also enjoy features like abrasion resistance and improved grip.
Depending on what your outdoorsman loves to do, gloves made of a lightweight stretch fabric may be the perfect, comfortable fit.
Water Resistance: Tournament Pant
From snow sports to fishing, hiking, and more, water-resistant pants are essential. They're an incredibly versatile piece of outdoor apparel. These pants will help your favorite outdoorsman persevere through inclement weather all year long.
Want to give a truly thoughtful gift? Find a pair of water-resistant pants made from breathable fabric. Your outdoorsman will value pants with a four-way stretch. Some pants even feature a self-adjusting tunnel waistband for maximum comfort.
About Gillz®
When it's you against the elements, you need performance fishing and outdoor apparel you can count on. That's why Gillz® offers elite products for anglers who don't compromise. No matter the conditions, Gillz gives you the edge you need to seize glory, even when the elements are at their most unforgiving. Gillz is a leading innovator in the outdoor market with its revolutionary GILLZTEC fabric. It's chemical-free and offers next-level moisture evaporation to keep you cool and comfortable. Whether you're on the water chasing a state record or high in the Rockies conquering your next fourteener, Gillz Gear is built to keep you going, no matter the odds.
Get the best fishing apparel for serious outdoorsmen this year from Gillz® at https://gillz-gear.com/