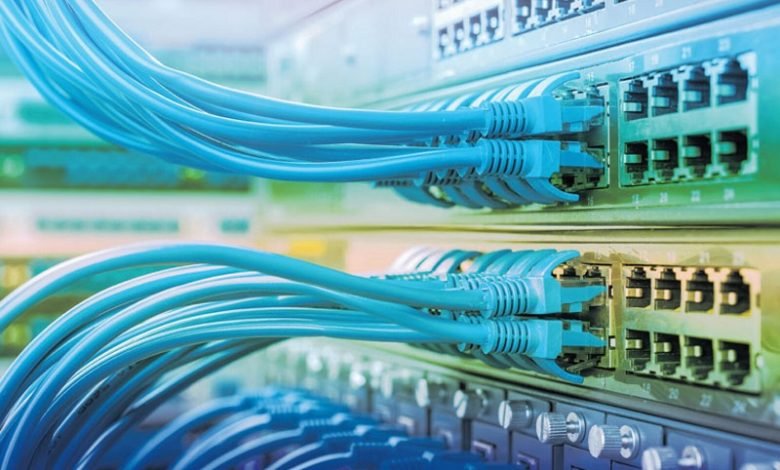 VLANs, or virtual local area networks, have grown in popularity as network complexity has outpaced the capability of traditional local area networks (LANs), and it used to link a group of computers and other devices to a server through cables in a common physical area
Many LANs now link devices by wireless internet rather than Ethernet, while most LANs employ a combination of the two methods of communication. Organizations' networking requirements have evolved through time, necessitating solutions that allow networks to expand in size, flexibility, and complexity.
1 xbet
However, network complexity may surpass the capabilities of traditional LANs, necessitating the creation of virtual LANs (VLANs). So, what is a VLAN exactly?
Why Companies Use VLAN?
The primary application for VLANs is security. This allows you to split users into their own network by isolating a specific number of ports from a switch and assigning them to their own group.
It will be done by digitally, and eliminating the need to manually and physically integrate new hardware or move any connections or devices.
The Benefits of VLAN
A VLAN allows you to quickly segregate your network by grouping users who work and communicate with one another in a single VLAN.
Especially simple to administer since they allow you to quickly and easily add or change network nodes, as well as make other network adjustments, without having to visit the wiring closet.
A VLAN improves performance while lowering total latency. This is because VLANs free up capacity by restricting traffic across the network. Furthermore, routers generate bottlenecks, thus employing switches to transfer data instead allows the VLAN to accommodate an increased data load.
Read Also: How SAN Storage Has Revolutionized Enterprises
Why would you use a VLAN?
Cost-Effective
VLANs are inexpensive because workstations on VLANs connect via VLAN switches and do not need routers until they transport data beyond the VLAN. Because switches have fewer capabilities than routers, yet routers generate bottlenecks, this enables the VLAN to manage an increased data load.
More Flexible
VLANs can be configured and implemented based on port, protocol, or subnet criteria, allowing VLANs to be modified and network architectures as needed.
VLANs decrease the amount of administrative
Administrators do not need to adjust the network or change VLAN groups when users transfer their workstations. These aspects reduce the amount of time and energy administrators must expend on configuration and security procedures.
Disadvantage Of VLANs
Interoperability
If two VLANs need to interact with each other, this might be a difficulty. They will need to communicate via a Layer 3 device, such as a router, and in certain circumstances, different suppliers will not enable the hardware to communicate with one other. Cisco offers some excellent suggestions on inter-VLAN connectivity.
Traffic
Remember that a VLAN isn't actually lowering your traffic; it's only separating it to aid with bandwidth or performance. It's the same as adding more switches without the need for extra hardware.
Cybersecurity
VLANs are not immune to cyberattacks. Data packets can be spilled from one VLAN to another, and packets can be injected exactly like other viruses.
Bottom Line
While VLANs have their own set of challenges, such as VLAN mismatches, MSPs that understand how to establish a VLAN correctly may use its significant network segmentation benefits to make their customers' networks quicker and more secure, while also providing physical flexibility. MSPs that understand how to do VLAN maintenance and examine device distribution may boost and sustain network performance as all networks grow over time.