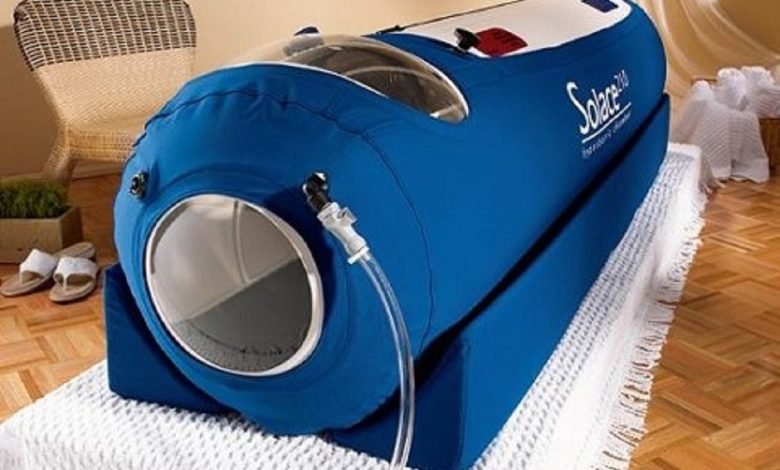 According to a study, over 200,000 amputations in the United States are recorded every year, and 130,000+ amputations are due to diabetes.
Diabetes is a critical illness that causes more damage to the body with time when not managed properly, such as chronic foot ulcers.
However, a leading chain of healthcare providers has raised awareness of HBOT for limb preservation. With appropriate hyperbaric chamber treatment offered to the patient at the right time, we can prevent most chronic wounds and related amputations.
Since many amputations of similar categories are known to be preventable, using a comprehensive, diversified treatment can help improve the chances of limb preservation.
This article will discuss the role of the hyperbaric chamber in limb preservation. Keep reading.
What is Hyperbaric Chamber?
A hyperbaric chamber offers a non-invasive treatment that improves oxygen concentration in our bodies. When a patient is sitting inside the chamber, he or she is able to inhale 100% oxygen under high pressure, which usually goes up to 2-3ATA.
With the help of high pressure, HBOT stimulates our bodily fluids to carry oxygen throughout the body, which is achieved by red blood cells only. This means that during HBOT, even lipids, plasma, and cerebral spinal fluids carry oxygen, which enhances oxygen concentration and stimulates several processes. For example, stem cell regeneration, reduction in oxidative stress, and improvement in inflammation.
Benefits of Hyperbaric Chamber for Patients with Severe Wounds
A hyperbaric chamber makes our cells and body rich with oxygen, which stimulates the oxygen circulation throughout our body. Any patient suffering from foot ulcers or chronic wounds caused as a result of diabetes also receives a proper oxygen supply.
With this method, oxygen reaches chronic foot ulcers, stimulates processes like stem cell regeneration, and allows wounds to heal at a natural pace. Increased oxygenation is also able to reduce the growth of bacteria in chronic wounds. These actions collectively reduce the chances of amputation and allow healing.
What do Experts believe?
Experts believe that proper diagnosis at an early stage paired with a treatment plan that includes a hyperbaric chamber has the power to reduce the chances of amputation in diabetic patients. However, the key to this treatment is plan is awareness in patients. Every patient needs to visit the doctor or call up immediately when they are facing a problem. In this case, amputation is not the only choice, and we have other assistive treatment options available.
Why HBOT is necessary in this case?
Hyperbaric chambers offer support by delivering oxygen to diseased cells and tissues. It promotes stem cell regeneration and reduces inflammation. As a result, this therapy is able to reverse the impact of non-healing wounds and eliminate foot ulcers; given proper treatment is received from the start.
It is known that more than 200 amputations are performed in the US for lower-limb non-traumatic conditions. These patients who go through different amputations usually have a shortage of blood flow in the area, which restricts the support needed to keep tissues healthy. This makes amputation the only option because other treatments don't impact chronic wounds with severely hampered blood circulation.
A hyperbaric chamber improves the condition by offering pure oxygen to the body and making our bodily fluids rich in oxygen. Hence, even when blood flow in the lower limb area is restricted, oxygen delivery is not. This repairs cells in the body and stimulates the production of new blood vessels. The given action starts with just one hyperbaric chamber session. With repeated sessions and therapy, the body is able to improve the health of ischemic tissues, which accelerates healing in chronic wounds, especially for those patients experiencing diabetes-related foot ulcers.
The experts in this area explain the use of HBOT for this treatment. They believe that the approach to this treatment plan is crucial, and a team should solve the problem together. This involves ankle and foot surgeons, vascular surgery, hyperbaric medicine experts, infectious disease specialists.
Side-Effects of Hyperbaric Chamber
When administered under the guidance of experts, HBOT therapy is safe for the patient. The patient may feel a little discomfort in the ear initially, but that's all. However, people with certain disorders, such as ear disorder, seizure disorder, etc., should be cautious during the treatment.
However, it is suggested to consult specialists to form a collective treatment plan. This is because receiving HBOT at correct pressure and intervals is imperative for optimum healing. For this, you need an expert's guidance.
Summary
Hyperbaric chambers are able to improve oxygen concentration in the body. Which enhances healing and stimulates various processes in the body, such as stem cell regeneration. With progressive sessions, these healing processes improve the patient's health.
The impact of HBOT is irreversible. One may think that once the patient is out of the chamber, these healing processes. Stem cell regeneration, and reduction in inflammation, may stop. However, that is not the case, HBOT helps retain healthy processes in the body for the long term.