Services
Important tips for packing moving boxes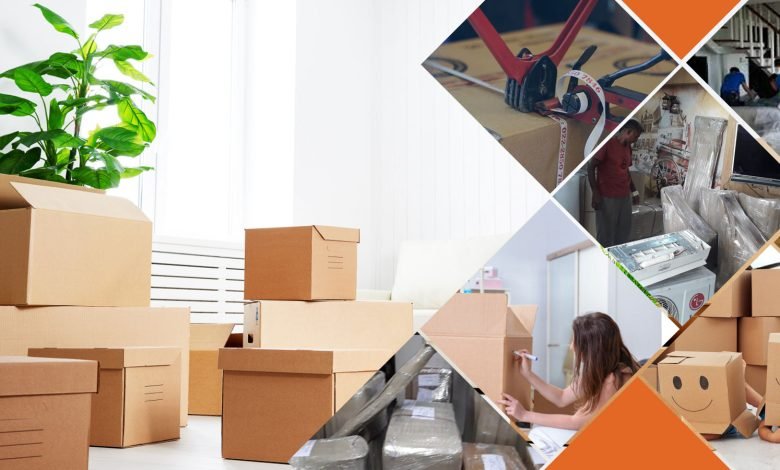 Most people are really looking forward to it, some underestimate the job enormously, packing moving boxes. It is a much bigger job than you would expect. There are quite a few things you do not take into account yourself but do have an influence when packing moving boxes.
Make a checklist.
Many do this thinking they can do it themselves. However, people who use a moving checklist can often move a lot more relaxed than those who don't. A checklist is also part of clarity; with it, you can not forget anything. You can provide clear tasks and a clear structure of the packing work, and when you go through it a number of times, you know for sure that you have had everything.
Transparency is key.
It is important to pack clearly, for example, by finishing the packing process per room. When you do this, you can hardly forget anything. Because you maintain the overview this way, you also have less stress, and thus, unpacking is easier. It is also useful to note what is in each box.
Fill them in a practical way.
It may be obvious, but many people overlook this. Many people are either too rushed or too excited when packing the boxes. As a result, many arrange the boxes in a way that you do not want. You don't organize them efficiently, and at some point, you run out of boxes or cause damage to your stuff because you're too careless.
It is also important not to overfill boxes. You think you will save space, but boxes will break faster. And you definitely don't want that. It can damage things if it breaks in the middle of the street or the moving van.
Keep what belongs together too.
Some things belong together; you must keep these things together. For example, some devices have accessories that go with them. Some have special bolts, nuts and screws that are needed for mounting. Always keep things like this together. You can always put small loose things in bags in the box.
Keep important items separate.
Some items are extra important to people or have great value. Put these items in separate boxes and give them special attention on the checklist. These can be items that you need immediately on the first day, such as medicines. Use chilled packaging boxes with cooling packs to maintain the temperature of your medicines. If you want to buy these materials, visit Britwrap.
Use filling material for fragile items!
Items that are fragile, such as plates and glasses, break extra quickly when placed together in boxes. It is important to always use filling material to pack these items for the move. You can think of polystyrene foam and bubble wrap. If you can use these for the move, you could also just use towels. If you use a number of these, you can save well on packaging material and also on waste.
Prevent leakage at all costs!
There is nothing more annoying than wet moving boxes. You often don't realize this, but wetness makes moving boxes extra vulnerable. When you take liquid objects with you, you run the risk of leakage. If you have bottles with liquid contents, stick cling film over them. This prevents the bottles from leaking.
Use garbage bags for clothes.
You may think that clothing is one of the easiest things to pack, and it is. When properly packed, it is not easy to damage, and you can fold it. However, it can be even easier. You can put clothes in garbage bags before you put them in the box. You open the closet, slide a pile of clothes into the garbage bag, and you put this garbage bag in the moving box. It also saves a lot of work while furnishing the new house. You can immediately remove everything from the garbage bag per stack. So that wardrobe is also decorated like that!
To read more informative blogs, please visit this link.