Business
How to Take Care of Your Eyelash Extensions?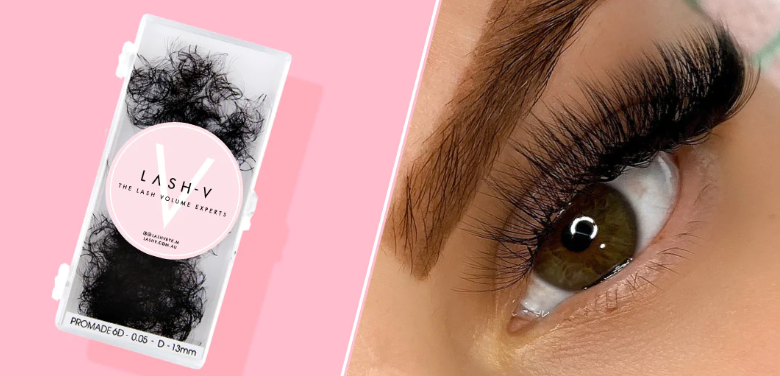 Let's admit it, your eyes are the most attractive part of your face and they are undoubtedly the first thing that anyone will notice in you. And why not? Eyes are the windows to your soul. They talk a lot about you.
Don't you think that such a crucial facial feature deserves a bit more care and attention? Are you doing enough to make it look mesmerizing and astonishing? Are you using eyelash extensions?
If you don't know what are eyelash extensions then let us explain them to you.
Eyelash extensions are semi-permanent fibers usually glued to the natural lashes. Once applied, extensions give natural eyelashes a longer, darker, and more exotic appearance. They should not be confused with false eyelashes. False lashes just stay with you for a day but lash extensions are done for months by a special eyelash extension artist or expert.
Take care of your eyes by following certain measures before and after the lash extension job is done by the makeup artist.  Let's have a look at these important steps that are needed to ensure the safety of your eyes.
Steps to Follow Before Getting Your Eyelash Extensions Done
Find a Reliable and Experienced Eyelash Extension Artist
"Experience is the deciding factor."
If you want a reliable eyelash extension artist then you must check the experience. Experience makes a person perfect in his/her job. So, the more the experience, the better the artist will perform.
Research a reputable and licensed eyelash extension tech. You want to find an eyelash tech that is well-trained and experienced so she can ensure the proper length and placement of eyelash extensions to ensure no damage occurs to your natural lash.
Check the Ingredients Thoroughly
We recommend that you make sure to ask whether there are cyanoacrylates in the eyelash extension glue.
Cyanoacrylates are formed from formaldehyde. These are toxic to the eyelids and eye surface. Cleanse your eyelash extensions daily. Eyelash extensions can be like cozy sleeping bags for bacteria and eyelid mites. I recommend using hypochlorous acid sprays, okra foams, or tea tree cleansers daily. These products are safe to use with your eyelash extensions.
Check the Type of Lash Extension You Want
There are 3 types of eyelash extensions. You need to choose one that suits you the most and doesn't damage your natural lashes. These types are:
Mink lashes that are made of the fur of the minks.
Silk eyelashes are thicker, glossier, and more dramatic than mink lashes. They are made of synthetic fiber extracted from polyester.
Sable lashes are made using the fur from sable, a rare animal found in Serbia, Russia, and parts of Asia.  These lashes are extremely light and best for an everyday minimal look.
You need to select one of these lashes. You need to make sure that the lashes you choose suit your eye type and match your natural lashes.
Steps to Follow at the Time of Eyelash Extension Removal
Wash Your Face with a Chemical-Free Facewash
Cleaning your face as well as your hands should be the first step towards removing eyelash extensions. Use a gentle face wash to wash your face and apply a lot of water to make sure that your face and hands are dust-free. Moreover, make sure that there is no mascara left on your lashes.
Use Steam Process to Make the Process Easier and Painless
To loosen any lash extensions and the bond of the eyelash extension glue. This is convenient to do. Fill a big bowl with steaming-hot water and hold your face over it. Don't forget to drape a large towel over your head. Stay like this for 10 to 15 minutes.
This process will help you in soften the eyelash extension that will further help you in taking them off. Not just that, it will make the entire process of eyelash extension removal painless for you.
Put Eyelash Remover on a Cotton Pad
Take an eyelash extension removal of the best quality and put it on a cotton pad. You will get this removal from your eyelash extension supplier. Make sure that the cotton pad is clean. You can use olive oil or coconut oil in case of removal. Choose whatever suits you the best.
Swipe your lower and upper lash lines gently with the cotton pad to help the extensions slip off your eyes, but be careful not to get any of the oil in your eyes. This 'slip' is essential in ensuring you don't pull your extensions and your lashes with it.
We can't stress enough how important it is to be extremely careful while using these eyelash extensions as you're dealing with the most sensitive area and that is your precious eyes. Thus, in case you find it tough then hire a professional to do the job for you. Don't lose your eyes to save a few dollars.
There are numerous benefits that you will have after getting your eyelash extension done. Let's talk about them.
A Confidence Booster
Some people like the natural look and then some people like little drama. They want to look like a diva wherever they go. The makeup that they put on enhances their self-assuredness and gives them a different level of confidence.
If you too are one of them then applying lash extensions is your thing. Being able to roll out of bed but look like you are wearing full mascara and liner is an added boost in self-confidence. Being confident will make you face any roadblock with a mind that is ready to take up challenges. As you will be confident, your first impression will make anyone spellbound.
Instant Results
There are lash serums that promise to grow your natural lashes within 3-4 months. To begin with, no one can guarantee these results. Furthermore, the time is quite long. What if you want to go out on a vacation and want to look your best as you want amazing pictures to show off?
In such a case, you can't sit and pray for the serum to show results. You need to go to a makeup artist to get your eyelash extensions done as they will give you instant results and you will be photo-ready within a span of a few hours.
Moreover, you can use serum while applying for these eyelash extensions. This means that their natural lashes are being treated and will continue to improve in length and density and you will get the instant satisfaction of longer lashes through lash extensions.
Isn't it a win-win situation?
Experiment without Fear
Want to color your lashes for extra drama? We love your brave heart for that. Not everyone is looking for black eyelashes and that's cool. If you wish for a more natural look that complements the hair, skin, and eye color. So, for many, brown lash extensions would be a much more preferred choice over the usual black.
But, taking a step further, you can choose other vivid hues that complement a client's natural eye color. For example, purple will make green eyes appear more intense and brown eyes larger, while green paired with hazel eyes creates a beautiful wash of color.
Coloring your natural lashes will not be safe but coloring lash extension is harmless. Thus, getting lash extensions done brings a lot of benefits to the table.
Summary
Now, when you know about the eyelash extensions left, right, and center, you must do the needed to make sure that all you get post your eyelash extension session with your makeup artists are curvy, lengthy, and beautiful lashes and not dry, and swollen eyes.