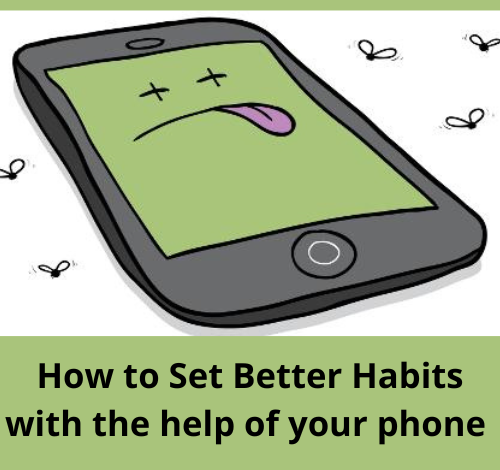 Your phone is always blamed for winning your habit. It is too often that we hear from our elders that everything we do in life is because of our mobile phones. It might sound silly at a point but sometimes it might be true. However, technology is such an aspect that can be used for good purposes as well as can turn into an addiction. It is an individual's choice what way they want to apply the technology to their lives.
To imply technology in a better way in your life you need to know the best features of it. You can simply sell your old phone online while you know that better devices are existing than your old smartphone. You need to learn how can you make your life better through it even with the smallest of its assets.
Information and knowledge that you might require. This is one of the most underrated things that we have in our lives today. We do not have to go through hundreds of encyclopaedias for any kind of information. With the immense amount of knowledge, it has become to research any sector through online methods.
The combination of the internet with your cell phone is the best as you get the window to save the world itself. Whether you want to prepare a dish or you want to reach your destination, everything can be achieved through the internet. I can research any new place before exploring it or even any new mobile phone that has to be reviewed or launched.
Here are some habits you should follow:
Tracking your routine is the best part of your day. You can keep the track of things that you have done throughout the day. You might remember for a day or two about things that you have been doing. However, you will not be able to pick it up in your mind for long and it will be hard to track it.
With the help of certain applications, you can track your footsteps, your eating habits, your sleep cycle or even your screen time. These things can help you to note down the behaviour you have been going through. These applications can help you to encourage or restrict certain patterns which might be affecting your daily life. By tracking any kind of routine we get a result which helps us to design our life in other ways.
Setting limitations is always in your own hands. No one is going to come after you to slow you down or put a barrier between your activities. Setting limitations is very important and it is a great part of self-control. Well browsing through the internet and spending time with a mobile phone, we often forget about other things.
We keep on flowing with the content we come across which is not even that important. This makes it a pattern or routine daily. It will probably end up in mobile addiction and changes in your behaviour. That is why it is important to set certain limitations which can be done with the help of tracking your behaviour.
Choosing the right cell phone for yourself is the best decision ever. Why do you invest or use an amount in buying a cell phone, you might want to research each of its features. Every individual and their requirements to words the features of a cell phone is different. Some might want a good RAM and processor and others might just focus on the camera. However, having the best RAM in all processors is always on everyone's list as it is the foundation of the mobile phone.
However, certain people might want to buy cell phones only for the sake of gaming or entertainment purposes. You can decide if you want to buy a mobile phone for your work purpose or just to enjoy your hobbies. However, there are many devices available which might have the combination of all of these features. Also, you must research the price as you must set a budget value for any kind of device. this would also give you a rough idea about its mobile repairing cost if it ever needs any.
Detox from everything that we do daily is required. Whether it is about your smartphone or any other habit. To get out of the pattern and break the routine you must follow the way of detox. While you have nothing to do lot with your smartphone you can try keeping it away at least once a week.
You can also call this part daily by setting a time limit and putting a mobile phone on flight mode or switching it off while you are sleeping. In this way, you will get the time for your date as well as your mobile phone will rest for a while. You can also set up a detox time while your mobile phone is gone for its phone repair service.