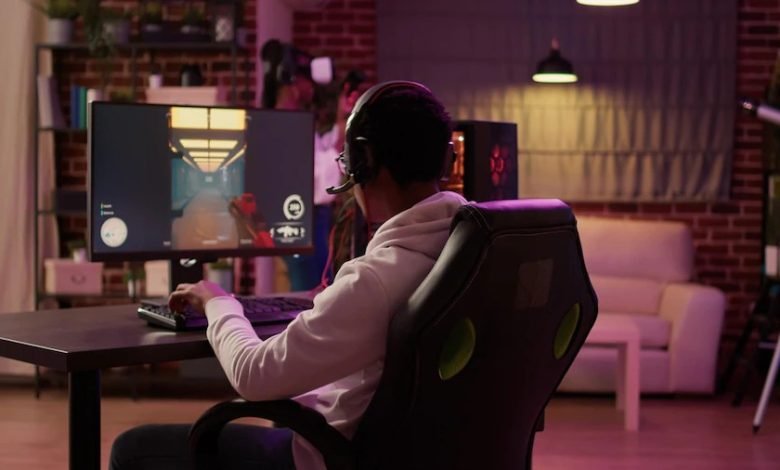 Blockchain Technology is growing
Blockchain is a distributed ledger technology (DLT) that operates on a peer-to-peer, decentralized basis. Blockchain development has become one of the top high-income skills right now as blockchain use cases are springing up like wildflowers.
Blockchain databases enable anyone to build a verified digital record by providing transparency, immutability, total security, and privacy. Almost every industry, including supply chain, finance, eCommerce, and, of course, the gaming sector, might be completely transformed by technology. To prevent hackers from changing or tampering with current transactions stored on the blockchain, platforms use strong data encryption mechanisms.
Blockchain Technology Is Revolutionizing the Gaming Sector
Nothing is more thrilling to look forwards to for many people than new game launches. But the vast majority of online games follow a centralized approach. This indicates that all server-stored data is completely under the control of the game's administrators.
Data refers to account information and the server history, which records all the in-game items and accomplishments made by users (e.g., virtual money, items, collectibles, etc.).
Players don't own the things, collectibles, and accounts because a centralized authority controls the databases. It also has a lot of flaws and restrictions, including unfair bans, hacker intrusion, owner manipulation of the game economy, and more. In other words, coders are in-charge.
Blockchain Gaming
Players have already agreed that their stuff is permanently stuck in games and cannot be freely moved in and out. To remove those obstacles and bring about even more exciting developments, blockchain gaming operates.
Gaming on the blockchain enables a brand-new economy powered by players. Players can check if they hold rare stuff, send specific items to anyone, and avoid selling their entire account because a buyer just needs one small item.
How to Implement Blockchain in the Gaming Industry
A Decentralized Market
The ability to create a decentralized market for players in games built on the blockchain platform removes the ability of gaming firms to control the economy of the game by locking in-game objects or making them untradeable. Additionally, it offers a trustless environment where players can freely purchase, sell, or trade their assets with one another.
Fully Control & Ownership
As previously said, blockchain-based games will provide players total control and long-term ownership of their collectibles and in-game assets, such as game characters, skins, and cards. Each asset is represented and viewed as a non-fungible token (NFT), which elevates the industry and allows players to determine whether the products they are holding are rare or common.
Gaming Economies
Blockchain can transform the gaming business by creating a decentralized game economy where players accomplish tasks to earn cryptocurrencies. An amazing possibility that blockchain adoption in gaming will bring is fueling real-world transactions with in-game behaviors.
Conclusion
When people realized that blockchain technology was about more than just bitcoin, they started to view it as disruptive. By establishing a decentralized system, the technology revolutionizes the gaming sector by letting users freely explore, play, interact, and compete.
Top Gaming Coins Crypto? It is worthwhile to use this technology to advance gaming and innovate existing games. If you need blockchain gaming information, then, get in touch with VirtuaCoin, and we'll give you the right information.