Business
How to get more likes and followers on Instagram?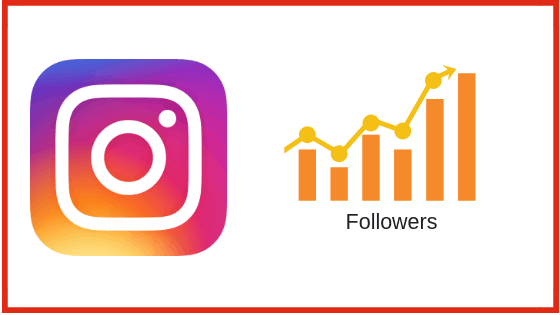 how to get more likes and followers on Instagram? Today, Instagram is the best and huge social media platform to earn fame, popularity, and money. But if you have a huge following with a good average of likes.
But now Instagram is a platform of competitors, if you don't have a good number of flowers and likes so you are not gonna earn fame, popularity, and money.
So that's why we are here with the best solution of how to get more likes and flowers on Instagram?
Your profile
Your profile is a main thing, you should keep it simple and informative. So give a short bio about yourself and your business. use hashtag in your bio, keep a face visible profile, and give your other social media platform link. Give your contact details as well. And convert your account into a professional account and take a tour of your deep insights.
Your Content
Firstly clarify why are you on Instagram, and what are you going to give your audience, Your content is intended for entertainment or knowledge.
Your content should have a quality of uniqueness. Don't copy another creator try to give fresh content to your audience. But you may take ideas from others creatures, follow the current trend and mix this with your content. 
Best Hashtag and tags
what kind of audience do you want to target all depends on your hashtags selection. So research hashtags and make a proper list of your best and banned hashtags. Don't push so many hashtags in a single post, it can kill your engagement. And repeat the same hashtags after 4-5 days. Ask another creator to tag you in their post and tag them also in your post.
Reel and Go live
Make reels on viral songs and trending topics it will boost your engagement and after that, you will get more likes and followers on Instagram. Set a daily target reel and then don't post too much reel in a single day, perfectly manage everything.
Go live and talk with your audience and invite another creator with you, it will target other audiences. 
Timetable and schedule
Your timetable does matter in every way. Because if you are targeting your audience at the right time so you will get lots of benefits and advantages. Make a timetable and find out what is the best time to post, schedule your post in advance so you will never miss any chance to interact with your audience, and keep consistent with your content so people will daily interact with you.
Read Also>>>>A Guide to Instagram Video Formats
Paid promotion
Paid promotion is always a genius way to get more likes and followers on Instagram, you can contact other famous influencers and ask them to promote you on their profiles,
And you can take advantage of Facebook ads which will target interesting and selected audiences.
Buy followers and like
buy Instagram followers India, If you are still not getting enough increment to get more likes and followers on Instagram. So this is a genius and easy way to increase your followers if you have lots of flowers so definitely you will get more likes also. And many big profiles are using this method to get Instagram followers.
Conclusion 
You can follow these steps on how to get more likes and followers on Instagram. They are simple and the best way you can add this is in your Instagram strategy. If you want to buy Instagram followers India so contacts us. 
and keep up to date with Instagram features and policy. Don't lose hope you may take time but you will achieve your goal soon. And buy followers India for best experience.