Business
How to Ensure the Success of the Manufacturing Firm?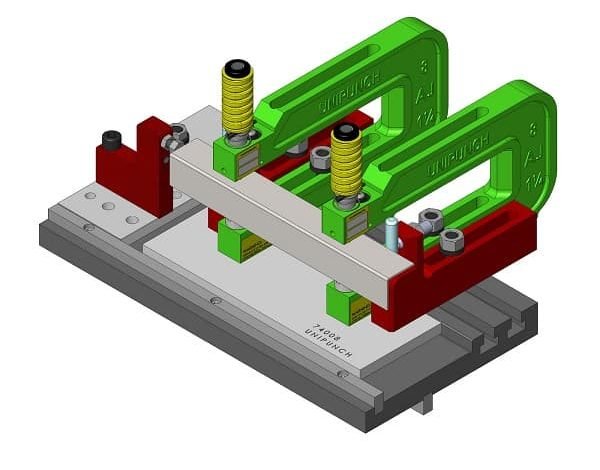 The manufacturing sector is extremely demanding and the pandemic has made things tougher. The survival of the fittest is the mantra that manufacturers need to abide by. If you're not giving your 200% then you will be forced to shut down.
You need to look at all the aspects of your manufacturing firm to assure its ultimate success. You need to automate your manufacturing business to meet your upcoming challenges.
Automating and innovating are the driving forces that lead a successful manufacturer to increase their competitive edge. These forces are the building blocks of manufacturing since it first began. Beyond this, maintenance is a factor that will serve you big in the long run.
If you're unable to find the way to the success of your manufacturing company then do read the below-mentioned points to get enlightened.
Ways to the Success of the Manufacturing Company
Bring in Technology to Boost Productivity
Thanks to technology today we can elevate manufacturing productivity incredibly. The CNC (Computer numerical control) machines have brought a revolution in the industry and have enabled manufacturers to offer high-quality and precise end-products to their clients.
Change the culture at your workplace (workstation) to embrace change and be ready to adopt newer technologies and work processes. An early adopter's leadership and mindset can make you a leader with better digital tools and advanced manufacturing technology.
Work on Your Existing Network
In any business, having a solid network is instrumental to its success, and manufacturing companies are no different. Networking will help you immensely in several ways, especially when you're starting and need to get a foot in the door.
Finding and talking to the right people will help you set up an invaluable support system for your business and company.
Have an Eye on the Maintenance of Tools
As prevention is better than cure, similarly, maintenance is better than repairing. Downtime for maintenance costs much less than downtime due to broken and worn equipment. Maintenance can be scheduled; breakage always comes at the worst possible time.
For instance, punch press dies and punching tools are known for their capabilities to yield massive numbers of holes from a metal sheet and this is the reason they are preferred by manufacturers over the drilling tool. If they are not maintained they will not serve this core purpose.
Tools like punching tools, drilling tools, milling tools, etc., need regular maintenance to serve their purposes. This will help you to meet the tight schedule of the clients.
Work on Your Marketing Strategies and Tricks
To bring customers to the company, they must first hear about you. That's where marketing comes in. Your goal is to be as visible online as possible while maintaining a reputable and respected image.
Consider investing in a professional to run your social media sites, so you can rest assured they are updated regularly.
Summary
If you're serious about the growth of your manufacturing company and business then you have to give your best. The competition is damn high and it is the survival of the fittest kind of situation. It's simple, either play hard or go to the home.