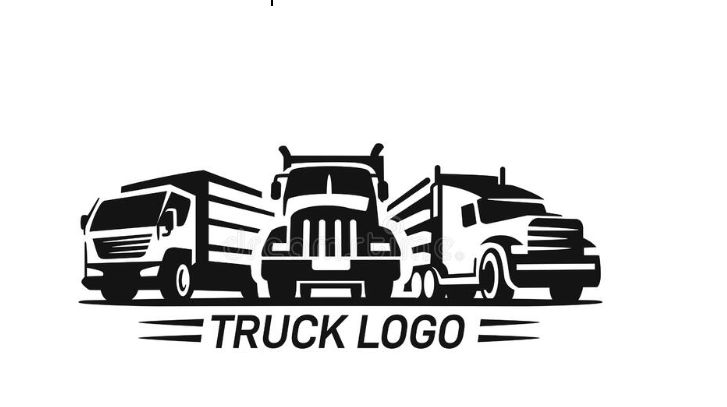 Trucking is a competitive business with many truck owners plying their heavy vehicles on roads. Your trucking business has to be dependable and trustworthy for clients who need to send their products to faraway destinations. That requires you to have an impressive trucking company logo for your business to stand out from others. 
A logo is not just any other graphic design. More than that, marketers in today's competitive world use logos as a potent tool to convey their brand message and personality. The emphasis is on creating a unique logo that speaks well for a brand, and people get a great first impression at first glance. 
But for a new truck business owner, paying for expensive fees of professional graphic designers may not be feasible due to a limited budget. However, that should not mean you cannot have a unique logo as your trucking brand's identity. 
You can still design a logo without spending much on professional help and experience. Today, there are many logo maker software tools available to business owners. They can explore these tools to create a design independently without prior experience.
What is a logo maker?
Logo makers are also called logo generators, logo creators, and logo builders. It's an application or software to create a logo per a user's choice. You can select your graphic design preferences using the pre-designed templates, and the AI-powered tool will respond with multiple design ideas. 
So, you can choose colors, fonts, symbols, and other elements by checking the boxes, for instance. A typical logo maker has a vast library of design elements, including colors and typefaces. During the designing process, this library is accessible to the user. 
Based on preferences, the artificial intelligence-run software generates logos in different styles. These are typically simple tools that everyone can use without having a design experience. Pick the elements of your choice, and let the trucking logo maker or any other logo maker reflect the essence of your brand. 
Benefits of using a logo maker
A logo maker comes with numerous benefits for business owners or individuals. Here are some reasons why you should choose this tool:
Cost-effective alternative – If you are on a tight budget and saving money is your need of the hour; then a logo maker is your best option. You can design your trucking business logo yourself without experience. So, you do not have to pay expensive graphic designer fees. 
Work freedom – You can use the logo maker tool at any time of your convenience. This means that you are not dependent on someone to do your logo job. 
Easy to use – A logo maker is an AI-based software that helps you generate multiple logo design ideas in response to your brief. So, you do not have to go through a long session of brainstorming on ideas. 
Many design options – A logo maker offers you dozens of ideas to design your logo depending on your choice of colors, fonts, icons, images, and symbols. So, the possibilities are unlimited as you can experiment with different elements and get more ideas. 
How do you design a logo in minutes?
With a logo maker, you can indeed design your logo in minutes. This is possible to do since the tool is run by artificial intelligence. A typical tool asks you to input your business name or company name and then the industry. 
Next, you can choose from many logo templates. But make sure that the choice of template is perfect. You should opt for the one that matches your trucking logo brand. 
A logo maker then asks you to choose colors, styles, and icons. Most such tools give you dozens of options when choosing colors, fonts, elements, etc. 
Different logo makers have their own ways to accept inputs from the users. So, some logo makers will generate logos after you pick your color and more logos after choosing fonts.  
Also Read – https://businesshear.com/
As you click the submit button, your logo maker software will instantly generate multiple design ideas based on your preferences.  
If unsatisfied with the results, start again by providing new colors, fonts, etc., and see if the new ideas meet your expectations. You can repeat this process as many times as you want. 
Once satisfied and picked a design, you can even customize it further in your way. 
Then, all you need to do is to download the finished business logo design for your trucking business. At this stage, most logo makers ask for a small fee to download the logo, or they may be completely free. Just make the payment and get your files downloaded for commercial use. 
So, while you can design your truck logo quickly with a logo maker, first know what makes a logo unique and impressive. 
Tips for designing your truck logo design
Choose colors relevant to your trucking company  
Colors are known for their ability to evoke our emotions. For instance, red evokes aggression, love, passion, anger, etc., while yellow is the color of hope. So, choose a color that adequately expresses your trucking brand's emotions. 
Typically, trucking is a robust business due to the heavy activities involved. To express that, you can use dark and muted colors. Most truckers use blues and reds in their logos, solid colors for power. But avoid using multiple colors that make a logo depict a complicated design. Such a logo will confuse your target audience about your brand.  
Opt for a simple layout 
One of the critical characteristics of a logo is its simple design. Viewers and target audiences must get a brand's message immediately just as they glance at a logo. That is the quality of most famous logos. You can create a simple but unique logo only when you opt for a simple layout. 
A simple layout makes a lasting impression with just a few elements. So, one or two colors, fonts, and images are often enough to design a simple trucking logo. 
Pick the right fonts
Typography matters a lot when designing a logo. A careful selection of fonts can successfully convey a brand message. It also is a way to give a personality to the design. 
Your trucking logo should choose a bold sans serif font for its thick lines. These thick lines stand for the robustness of a truck and trucking business. But make sure that the font is legible and your target audience can get your business name. 
Use a symbol 
Every industry has a distinct icon that people can easily relate to. Find out if your trucking company's logo can accommodate that symbol in its design. It could be an animal that is a symbol of speed and strength. You can communicate your trucking brand's promise and message with such characters.
So, consider these aspects of a logo design when creating your truck logo using a DIY logo maker tool. 
Conclusion
Your truck logo design is affordable if you create it with the help of a logo maker tool, which is DIY software. The logo generator gives you dozens of logo ideas to pick from based on your input. You get the logo free or at a minimal cost when downloading.