Automotive
Choose The Right Tractor Tyres For The Right Purpose
As you do research for choosing the best tyres for your passenger or commercial vehicle, you must follow the same rule for choosing tractor tyres. For choosing the best tractor tyres, you need to understand your driving requirement (where and when you usually drive). Of course, tractors run on the agricultural field the majority of the time. However, tractors are not only for fields and farm driving, people also use them for transport, forest clearing, construction driving, etc. Choose Ceat, Bridgestone, Apollo, MRF, JK, and Michelin Tractor Tyres to improve performance in different terrains.
The following advice will help you choose the most reliable and long-lasting tyres, which will also be the most affordable option overall. Different farms employ tractors in various ways. Numerous people spend a lot of time travelling since their plots are located far from one another or the cooperative, whereas others have dairy operations and are quite busy in the farmyard. Of course, you will choose a type of tractor tyre that fulfills your driving needs in different terrains. For that, you have to learn about different types of tyres for different uses. There are mainly three types of tractor tyres available.
Agriculture tyres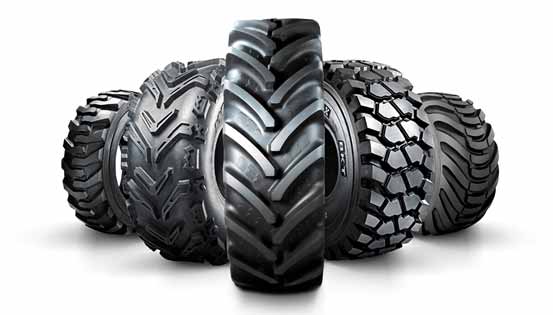 Agriculture tyres are the most common tyres for tractors. But it is classified into three categories; standard, VF and IF.
Standard: This type is the most common and affordable tractor tyre. If you want a high-quality tyre that offers superior performance in the farm and field, you should not choose these tyres. These types of tyres are for offering a decent performance only.
VF: VF is the most advanced type of tractor tyre that is known for very high flexion. Due to this, it offers inevitable grip and control. The performance will be improved by 40% with VF tyres.
IF: IF is also a type of tractor tyre that stands for increased flexion. This type of tyre is better than standard and not as good as VF tyres. However, after installing IF tyres your performance will be improved by 20%.
If you compare IF, VF and standard tyres, you will find out IF tyres can carry more weight (15-25%) at the same pressure. On the other hand, VF tyres can carry more weight (up to 35-40%) at the same air pressure. You should choose VF tyres if you drive for agricultural use. The reason behind this decision is; VF tyres offer lots of benefits such as they can carry more weight, don't need pressure adjustment, enhance productivity and save fuel.
For a variety of use
As you choose an all-terrain tyre for your vehicle for all-terrain driving, you can also choose a tractor tyre that is perfect for fields, farms as well as transport. You frequently operate inside and around buildings with your tractor in the farmyard, however, you also frequently use it out in the fields. If you need the best tyres for different driving such as on the field, farmyard, highway, and harsh terrains, choose VX tractor tyres. The world's largest tyre manufacturer Bridgestone has made a tyre called VX tractor that is made for multipurpose driving. This tyre is more wear-resistant than any other type of tractor tyre.
In comparison to other tyres, the VX tractor tyre offers a higher rubber composition, as a result, it delivers a substantially thicker tread. The 6 Six superior rubber layers that are included in the tread further boost tyre resistance, and reduce the impact of any object that causes damage. Puncture is not an issue with this tyre since the sidewall and so many layers reduce the risk of puncture. Whether it is a matter of high performance on different driving use or the longevity of a tyre, the tyre is just amazing.
Tractor Tyres For Hard Surface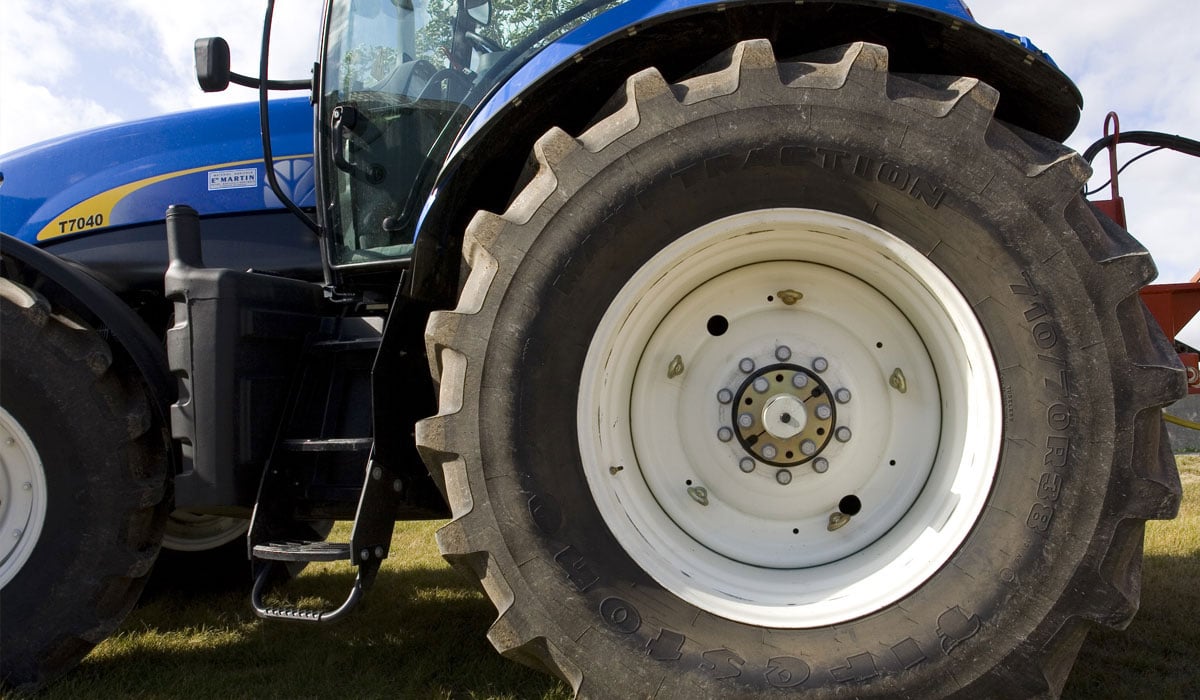 These tyres come with reinforced steel structures, wider or high rubber lugs, protecting beads, and nylon casing. As a result, it offers a reinforced sidewall that rarely gets cuts and other types of damage. The hard surface tyre is also known as forestry tyres. If you do field driving occasionally and drive on a hard surface such as a construction site, forest, or any other hard surface, a forestry tyre is a reliable choice. This tyre also gives high traction while doing forest clearance and soil or mud scarification. Drive on rock, mud, soil, highway, etc with this tyre. Choose Michelin Tractor Tyres for better and safe driving on different hard terrains.