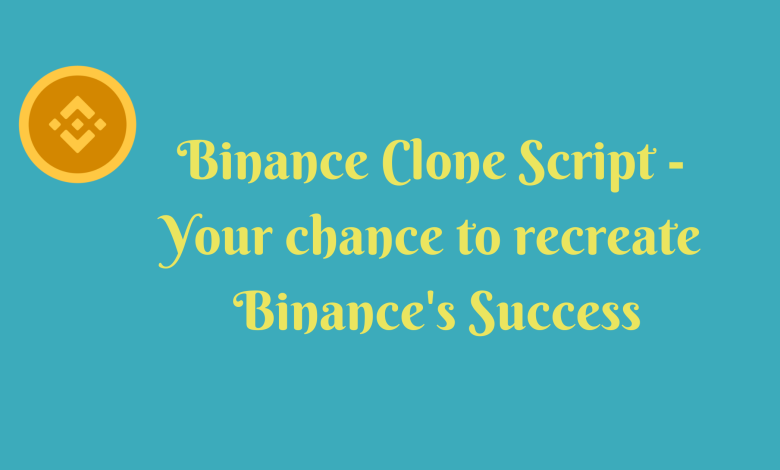 Binance crypto exchange was launched in 2017 by Chinese-Canadian developer, Changpeng Zhao, and it has now become the largest player in the $2.6 trillion crypto industry. Despite the fact that the crypto exchange has only been around for a few years, it has swiftly risen to the top of the industry. This is most likely due to the fact that Binance allows you to trade over 600 different cryptocurrencies. Binance is undoubtedly the simplest and least expensive crypto trading platform if you want to trade cryptocurrency, regardless of your level of experience. 
If you are planning to launch a cryptocurrency exchange, a trading platform like Binance is the way to go. There are various ways to build and launch a cryptocurrency exchange. You can develop an exchange from the ground up which might take quite a while to develop and launch. However, if you want to quickly launch your own crypto exchange, a cryptocurrency exchange clone script or a white-label crypto exchange solution is what you need. Let's delve deeper into what a clone script signifies.
Binance Clone Script – What & Why
The Binance clone script is an exact replica of the world's largest cryptocurrency exchange – Binance. The script is pre-fabricated and can be easily customized to create a new exchange with its own set of features and functionalities. Being ready to launch, the Binance clone script allows you to launch a cryptocurrency exchange similar to Binance in a matter of days. Being a blueprint of one of the largest crypto trading platforms in the world, one can remain assured that the newly launched crypto exchange is destined to thrive. Well, that covers the what and why of the Binance clone script, but how lucrative is it to build and start a cryptocurrency exchange? Let's explore.
Is Launching A Crypto Exchange Like Binance Profitable?
Cryptocurrency exchanges are being viewed as a novel business opportunity that has piqued the curiosity of a significant number of individuals who are interested in exploring the crypto arena. The year 2021 was a huge one for Binance, with the company generating a whopping $20 billion in revenue. This year, that number has only increased, meaning that Binance is on track to have an even more successful year in 2022. Let's look at some of the best methods to earn from a Binance-like trading platform.
Trading fees
When it comes to making money from your crypto exchange platform, there are a few different options available to you. One is to charge users a fee for trading cryptocurrency on your platform. At the same time, this is similar to how Binance works, and you can charge a similar percentage for each trade that a user initiates. 
Withdrawal fees
Another option is to charge withdrawal fees whenever users want to withdraw their profits from your platform. This is a great way to ensure that you are making money from your platform even when users are not actively trading on it.
Interchange Fees
Binance's partnership with Visa has resulted in the launch of a Visa debit card that can be used by users to transfer funds from their cryptocurrency wallet to a spot wallet. Interchange fees may apply when the card is used to make purchases.
Interest on Loans
By allowing your users to use their crypto as collateral, you can loan them money for a period of 7 to 180 days and earn interest on the loan. The interest rate is determined by the loan amount, collateral pledged, repayment period, and type of currency. This is a great way to generate revenue and help your users at the same time!
Did You Know?
Why Do Users Prefer A Crypto Exchange Like Binance?
A Binance-like crypto exchange is a perfect choice for crypto enthusiasts who want to trade safely and securely. With features like two-factor authentication, live chat support, and a user-friendly interface, the Binance clone script makes it easy for users to trade cryptocurrencies with confidence. Likewise, security features like KYC & AML verification, two-factor authentication, and data encryption make the Binance clone script secure against potential threats and breaches. The script allows supports hundreds of tokens and coins that allow users to pick the crypto of their liking from a pool of many. 
Binance's reward system is one of the crucial features that entice users toward this stunning platform. Crypto exchanges that offer rewards tend to have a devoted fan base. Binance is one of the most popular cryptocurrency exchanges in the world. Because it offers a wide range of features that appeal to users. If you want to create a Binance-like exchange, you need to make sure your clone script. It includes all of these features so that you can achieve the same level of popularity and revenue.
Some Key Statistics That Show Why A Binance Clone Script Would Be A Great Choice 
There are many reasons why you should choose a Binance clone script for your cryptocurrency exchange business. Here are some key statistics that will help you make your decision:
Binance is the world's largest cryptocurrency exchange with

over $76 billion

in daily trading volume.

Binance has

over 90 million

registered users from all over the world.

Binance offers a wide variety of digital assets, including Bitcoin, Ethereum, Litecoin, and many others.

Binance charges very low fees, with a

0.1%

trading fee for most trades.
These statistics show that Binance is a trusted and popular exchange with a large user base. Additionally, the low fees make it an attractive option for traders. If you are looking for a reliable and user-friendly exchange, then a Binance clone script is the right choice for you.
Benefits Of Using A Binance Clone Script 
Because of the significance of Binance and its prominence among cryptocurrency investors, many businesses have started their own crypto exchange. However, owing to a lack of understanding and information, they are unable to achieve their intended outcome on their own. Developing a sophisticated platform like a crypto exchange from the ground up is time-consuming. And extremely expensive, making them financially unviable to entrepreneurs or businesses. 
In a nutshell, the ideal approach for you is to utilize a Binance clone script, which significantly reduces the development process. And saves money, and allows you to build a cryptocurrency exchange akin to Binance in a very short amount of time. As previously stated, this clone script includes several trading capabilities that will astound cryptocurrency enthusiasts. The freedom to customize the Binance clone script allows you to add or delete features and functionalities into your crypto exchange anytime you want. 
Final Thoughts
Binance became the world's largest cryptocurrency exchange in just six months after it launched in 2017. The same could happen for your Binance-like cryptocurrency exchange if you play your cards right. To achieve this success, all you need is a bug-free Binance clone script incorporated with stellar features. There are many crypto exchange clone script providers available to help you realize your dream. All you need to do is to find your ideal cryptocurrency exchange development company with prior experience in launching successful cryptocurrency projects. Make sure to check out the company profile before going ahead with the crypto exchange development. Step into the world of crypto with a phenomenal crypto exchange like Binance today!