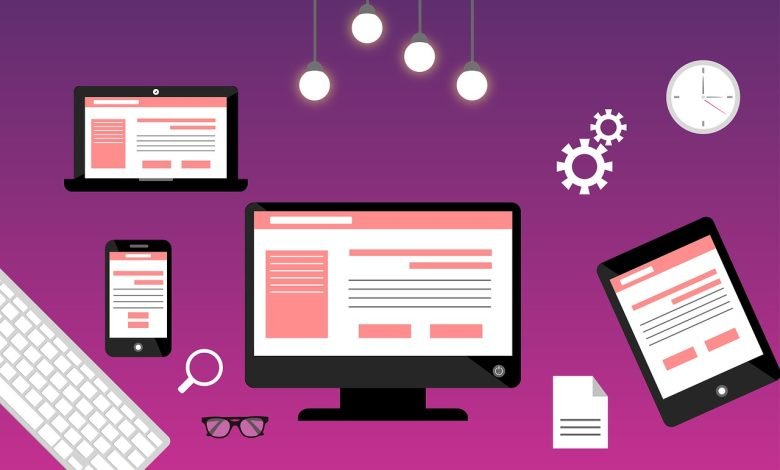 In the constantly-evolving field of user interface and user experience design, new trends pop up every year and each trend has its own nuances and intricacies that can be difficult to wrap your head around—and even more difficult to implement. That's why it's vital to familiarize yourself with the latest UI/UX trends so you can be at the forefront of both industry knowledge and design standards, instead of scrambling to catch up later on down the line. These nine UI/UX trends to watch out for in 2022 will help you stay one step ahead.
1) Better Buttons
Buttons are one of the most important elements of a website or app, so it's no surprise that their design is constantly evolving. This year, we're seeing a trend towards buttons that are more clickable and user-friendly. Expect to see buttons with rounded corners, subtle shadows, and even animation effects. Other trends in button design include using icons instead of text, using them as toggle switches, and using contrasting colors. In general, expect buttons to be more pronounced and easier to find. One can hire IT professionals who are good at UI/UX development for their projects.
2) Trendy Navigation Design
Navigation design has come a long way in recent years, and trends like minimalism and hidden menus are becoming increasingly popular. If you want your site or app to stay ahead of the curve, it's important to be aware of these trends. Here are 5 navigation design trends to watch out for:
1. Minimalist Navigation Menus
2. Hidden Navigation Menus
3. Slide-Out Navigation Menus
4. Hamburger Menus
5. Mega Menus
3) Table Layout
More and more websites are using a table layout, which allows for easy organization of content and can be used for both desktop and mobile devices. This type of layout is especially popular for e-commerce sites, as it makes it easy for customers to find what they're looking for.
Tables can also be used to present data in a way that's easy to understand, making them ideal for financial or statistical information. If you're thinking about using a table layout for your site, keep in mind that it's important to use clear and concise headings so that users can quickly scan the information.
You'll also want to make sure that your tables are responsive, so they look good on all devices.
4) Mobile Adoption
The mobile market is continuing to grow at an alarming rate. In 2021, there were 3.5 billion active global mobile users and this number is only expected to rise. This increase in mobile adoption has led to a corresponding increase in the demand for better mobile experiences. As a result, businesses must pay close attention to UI/UX trends in order to stay ahead of the curve and keep their users happy. If your business doesn't have an app or you're planning on building one, this trend will help you get started.
5) Responsive Type
In a world where we're constantly inundated with content, it's important that your website's text is legible and easy to read. That's why the responsive type is such an important trend to watch out for. By using a combination of different font sizes, line heights, and letter spacing, designers can create content that is easy to read on any device.
As people are more likely to visit websites from their smartphones than desktop computers, this has become increasingly important in recent years.
The use of minimalism is also on the rise. Minimalism relies heavily on whitespace (or negative space) in order to simplify design elements while still remaining attractive. With so many choices available these days, one-way brands can distinguish themselves from competitors is by simplifying their design so they don't look cluttered or busy. The use of whitespace allows visitors to easily find the information they need and helps them focus on what matters most while they explore your site.
6) Dark Themes
One of the biggest UI/UX trends of 2021 was dark themes, and it's not going anywhere in 2022. Dark themes can be easier on the eyes, especially when you're looking at a screen for long periods of time. They can also help save battery life on devices with OLED screens. Plus, they just look cool. You might have seen some apps like Google Maps update their app this year to use a dark theme. If you've been thinking about making your own app or website, now is the perfect time!
7) Parallax Scrolling
Parallax scrolling is a web design trend where different elements on a page move at different speeds as you scroll. This can create an immersive, engaging experience for users. Some sites use parallax scrolling to tell a story, while others use it to showcase products or services. While it's not a new trend, it's one that is gaining popularity and one that you should definitely keep an eye on.
8) Fluid Layouts
Web design is no longer about cramming as much information onto a page as possible. In fact, designers are now moving away from traditional, grid-based layouts in favor of more fluid, organic designs. This trend is being driven by the increasing popularity of mobile devices and the need for websites to be responsive. Fluid layouts make it easier for users to navigate content on small screens and provide a more engaging experience overall.
9) A Warning on Micro Interactions
We've all been there. You're scrolling through Twitter and you see a video that looks interesting, so you click on it. But then, as the video is loading, you remember that you have to do laundry tonight and you really should start getting ready for bed soon. You quickly close out of the video and continue scrolling. This is an example of a micro interaction gone wrong.
As humans, we are wired to want immediate gratification. That's why micro interactions are so powerful. They can help create anticipation in your audience before they get what they want or need. A good example of this would be waiting to purchase something online after first browsing through different options. Your brain gets impatient while waiting, which creates anticipation and excitement when you finally make the purchase-and hopefully gets you hooked into using that service again in the future.
---
Conclusion
As a business owner or decision maker, it's important to stay ahead of the curve – especially when it comes to your website or app's user interface and user experience. By keeping an eye on the latest UI/UX trends, you can ensure that your site or app is always up-to-date and giving users the best possible experience. Get in touch with manpower outsourcing companies and hire the best designers.
Read more: Shopify vs Etsy: What's the Difference and Which Should You Use?