Home Improvement
Bathroom Grab Bars | Things You Need To Know
Know Facts About Bathroom Grab Rails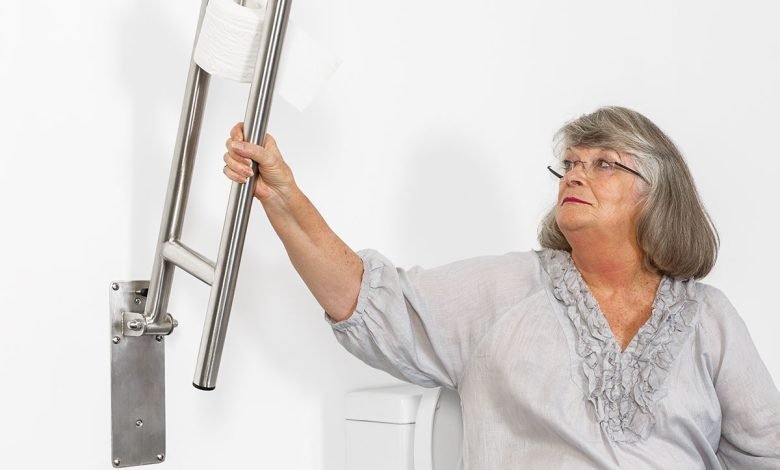 The bathroom is the most common place for home accidents to occur. More than 230,000 nonfatal restroom injuries are treated in emergency departments each year, according to CDC research, among adults over the age of 15.
A tub or shower is where the majority of injuries occur. Compared to males, women are more likely to be injured. Accidents involving a person slipping and falling near a toilet have the highest injury rates regardless of the individual's age.
Find our latest blog posts here.
A study from the Centers for Disease Control and Prevention said that
Adding grab bars to the tub and shower may help prevent injuries by reducing the risk of slipping and falling, as can placing non-slip strips on the floor of the tub or shower to prevent tripping.
If you're thinking of installing grab bars in your bathroom, here are four things to keep in mind:
Bathroom Grab rails must be mounted on wall studs
When you're in the shower, tub, or on the toilet, grab bars provide you a sense of security. A 250-pound individual should be supported by a grab bar. When deciding which goods to instal, keep in mind the consumers' height, weight, and abilities.
Shower grab bars are typically placed 33 to 36 inches above the shower floor. Users may alter the bar's height, position, and placement.
Grab bars may be positioned horizontally, vertically, or at an angle (consider adding a grab bar at an angle near a shower bench) and must be installed in wall studs. You should consult with your contractor about the best alternatives for installation.
Grab Rails should be installed in places which avoids slips
Assistive devices, such as grab bars, save a person from falling and enable them to walk about independently.
The Americans with Disabilities Act (ADA) regulations for the installation of grab bars in showers, tubs, and toilet stalls were released by the US Department of Justice in 2010. If you're renovating your home, but don't want to instal grab bars, these guidelines might give you some ideas on where to put them.
Shower and tub combination
The shower cubicle may be equipped with grab bars on both the rear wall and the control wall. The ADA advises installing two bars on the rear wall, one 8 to 10 inches from the rim of the tub and the other parallel to it 33 to 36 inches from the tub's base. They should be placed.
Walk in showers
When installing grab bars, they should be placed on a side wall, the rear wall, and near a shower bench, if there is one.
Tubs
Grab bars are not standard on many popular bathtub designs, but homeowners should keep in mind their personal safety and comfort when choosing these fixtures for their bathrooms. It is possible to add grab bars to the tub so that people can keep their balance while entering and exiting the tub.
Grab rails are available in wide variety and lengths
From 9 to 42 inches, grab bars are available in a variety of lengths. They come in a wide variety of sizes, shapes, and finishes as well. Grab bars no longer appear like they belong in a hospital, but rather may mix in with the rest of the bathroom's decor.