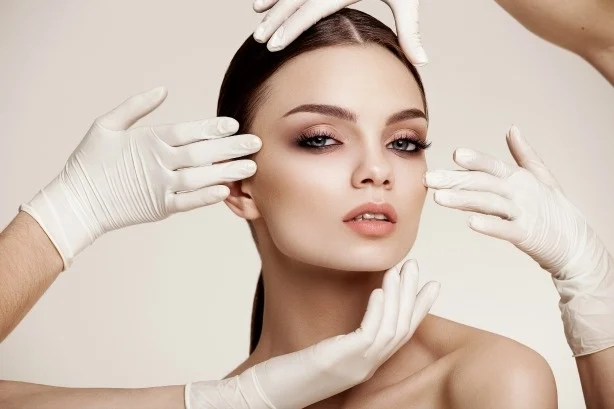 The concept of plastic surgery has been around for quite some time. There have been many changes in the surgery process and technology with time. Various types of surgeries with increased safety and better results have made plastic surgery very popular. Millions of people around the world go for plastic surgery. If you are seriously considering plastic surgery, you need to see various factors. You also need to check if it is ideal for you to have surgery or not. There are multiple reasons to get plastic surgery, and this article gives seven of them.
Affordable Finance Option Available
Back in the day, plastic surgery, especially cosmetic treatment was reserved only for the ultra-rich people. Nowadays, common patients, like working professionals, married men, or women can afford cosmetic surgery. One of the main reasons to get plastic surgery is that better financing options are also available. People can take loans, and even other packages are available at the surgeon's office. Health insurance, however, only covers cosmetic surgery for medical purposes, like the reconstruction of specific body parts.
More Acceptance in the Society
Earlier, there was a stigma attached to plastic surgery. Society makes it to be something secretive. But today, that taboo has vanished. People show off their bandages and record their healing process on social media. Even celebrities have become quite honest about their plastic surgery. It not only has destigmatized the process but also helped people to go through it without any fear or doubt.
Availability of the Latest Technology
One of the good reasons to get plastic surgery is that technology has changed a lot. Surgeons use non-invasive methods to carry out the process. The patients heal really faster, and there are fewer problems after surgery. There are also plastic surgery options that do not require a scalpel incision. It is a piece of good news for people who do not want to take general anesthesia as they have better options now. You should look for a surgeon with good working experience and who uses the latest tools for the plastic surgery process. Being one of the major hubs, you will get the best surgeons for plastic surgery in Miami.
To Boost Self-Confidence
The harsh truth of society is that we base a lot of our self-worth on our looks. And given the kind of media we consume; we want to look like our favorite celebrities. Therefore, people go through plastic surgery, so that, they can feel good about how they look. It can help with the self-esteem of a person and help them live their life with more confidence. This confidence can help them with their career and personal life as well.
To Better Control the Aging Process
Nowadays, people try a few ways to slow their aging. They may use natural methods, cosmetic products, or simply plastic surgery. Aging is an inevitable process, and everyone in the world is going through that. But one of the reasons to get plastic surgery these days is to slow down the aging process. With the help of processes like facelifts, fillers, and breast augmentation surgery, one can easily slow down the appearance of signs of aging. These processes improve your skin and give you a youthful look. You can easily manage your aging process with the help of these various plastic surgery options.
To Get Features Like Your Favorite Celebrities
We all know that there is a culture that adores celebrities. They stay in the public eye and most of the time they look flawless. Common people too, want to look just as pretty as their favorite celebrities. Nowadays, a lot of celebrities are honest about their plastic surgery procedures. This makes the flawless appearance of the celebrities attainable to the people at large. A lot of people admire certain good features of the celebrities like dimples, lips, nose, etc. With the help of plastic surgery, they can get these features similar to their favorite celebrities. This makes beauty within the reach of common people.
Also Read: Why Choose to Study MBBS in Uzbekistan
To Improve Your Body Features
This is one of the important reasons to get plastic surgery. Some people are born with inborn defects. There are also features that people dislike in themselves. With the help of plastic surgery, they can easily work on those features and get their desired look. For example, if you are born with uneven ears or indented lips, you can easily change that with the help of plastic surgery. This in turn helps people with their general insecurities and boosts their self-esteem as well.
Now that we have talked about the reasons, it is important that we also talk about whether plastic surgery is suited for you or not. You need to analyze your body and your face to see whether plastic surgery is the best option or not. You need to consult a good surgeon who can give you all the details of your plastic surgery. Even if a surgery is on-demand, it might not be the one for you.