Finance
5 Things To Understand Before Starting Forex Trading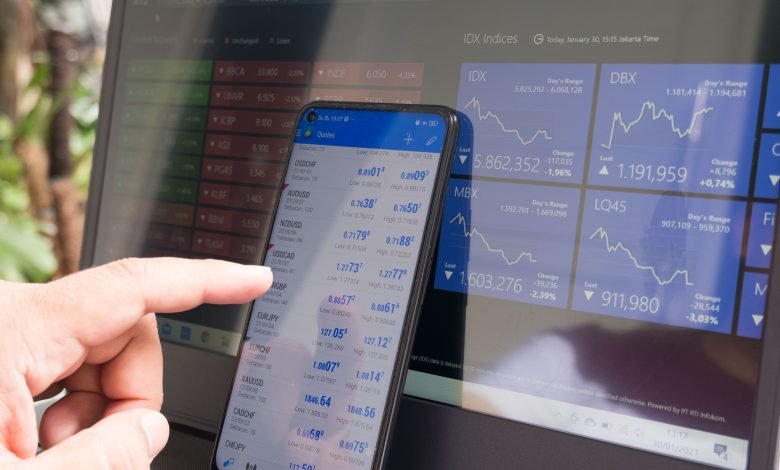 Over the last decade, the way we utilise technology has tremendously changed. If before, people only surfed the internet on their home PC sets, today, that is no longer the case. Now, you can instantly use the internet wherever you go using your mobile phone. Indeed, the internet and technology have become essential for making life convenient.
Our smartphones and the internet are powerful enough to help us pay our bills, manage our investments, and even trade currencies. Many forms of online trading and investments have entered the market in the last decade. Among the many, forex trading is one of the financial tradings that many people find enticing, convenient, and rewarding.
But just like all things in life, forex trading comes with challenges. Many people may have reaped their benefits from trading, but most did not earn those by luck only. Most people who trade forex consult a broker and study its technicalities. If many people in your life have been telling you to start forex trading, but you're still hesitant about it, this post is for you.
Here are five things for you to understand before starting forex trading.
1 – Forex trading is volatile, just like most financial trading investments.
During the 1920s, people believed that the stock market was a great way to invest money. That year, the market started peaking, and people invested massive amounts of their money into the market. But during that time, people also witnessed how fast the stock market could change in a blink of an eye.
Forex trading is no exception to the volatility of the financial markets. Like most financial investments, the currencies you trade in forex can decrease instantly. If you think the forex exchange market is stable, this is the first thing that you should understand. Understanding that currency prices could change every hour or two would help you manage your expectations and strategies in trading.
2 – Forex trading is online, 24/5.
I've mentioned in my introduction how technology has become an integral part of our lives. In forex, technology and the internet are as essential as well. Indeed, it's impossible to manage the changes in the currencies' prices without the internet.
If you're wondering how to manage forex currencies, the answer is via your gadgets and the internet. For some, overseeing their currencies on their phones is a great advantage. But for others, having an offline financial investment is the better alternative. So before you dive into forex, be sure you have the time and resources to manage your trading online.
Here's an additional fact. The forex market is open 24 hours a day, five times a week. Just like most 9 to 5 jobs, the market is open on weekdays and closed on weekends. It is another factor you should consider with your schedule, especially if you have a tight one.
3 – Like any financial stream, forex trading has its jargon.
Frankly, if you're someone who's not familiar with the financial industry, it can be hard to comprehend words and terms that finance people often use. It's even harder when you start a trading investment with different jargon foreign to you. It could also be challenging if you're investing or trading simultaneously in other financial streams.
Currency pairs, cross pairs, leverage, going long or short, margin, and per cent-in-point are some of the terms used in forex. Many more are waiting for you to understand if you decide to trade in forex. Truthfully, it's not a smart move to enter the forex market without understanding these terms. So before you buy a currency, familiarise yourself with the forex jargon to make things easier.
4 – Strategising is a vital plan that you should always have in forex trading.
When you hear people's success stories in forex, it's easy to assume that trading is a piece of cake and a game of luck. And so many join forex trading with this belief and usually end up losing their money. The thing is, forex trading is not a game of luck. It is financial trading that requires meticulous strategising and wise decision-making skills.
Once you understand this point, you'll see how necessary it is to learn, understand, and be wise in every trade you make in forex. Of course, there are people whose success story was due to impulse and mindless trading. Obviously, the market and the odds were on their side during that time. However, you should not just rely on luck to do the magic for you. Take it from the experts that trading successfully is strategising wisely.
5 – Various forex service providers are available, and your provider could tremendously affect your trading journey.
Lastly, you must understand that your forex provider could tremendously affect your trading journey. Today, there are hundreds of forex service providers available in the market. With the options available, it can be hard to decide which provider to choose.
Here's the thing. Forex trading always includes a middleman, which is your forex broker. Think of it as a transaction where you're entrusting your money to another person. Would you want to leave your money to someone unreliable, unprofessional, and impulsive? If your answer is no, you must look for a forex broker company with expertise, licenses, and professionalism.
The better, bigger, and more experienced the forex broker company is, the higher the chances you'll be trading better. On top of that, the platforms and tools you'll be using highly depend on your broker. So, choose the best one that could help you reach your goals.
Understanding these things will help you kickstart your forex trading journey seamlessly.
Hopefully, my five suggestions will help you understand the forex market. Remember that learning about something you don't know anything about is always the best rule of thumb. Understanding and learning about the market will help you manage your expectations, strategise your plan, and trade mindfully. Good luck on your forex trading journey!
About the author:
Bianca Banda is a writer for FP Markets, one of the best regulated Global forex brokers with over 40 global industry awards—and counting, making them the trusted trading broker by many.