Life Style
4 Easiest Tips To Sleep With Curly Hair Weave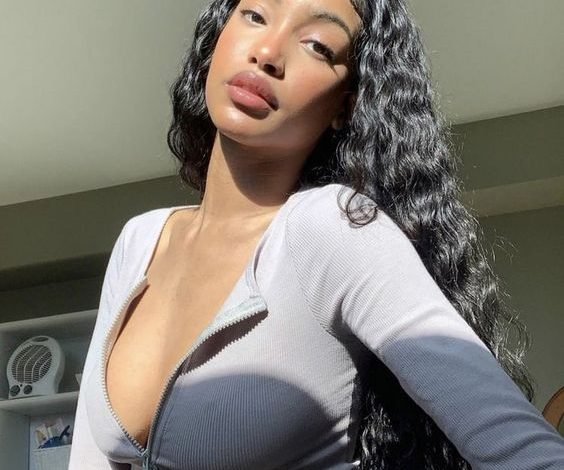 Have you ever gone to bed happy and relaxed, waking up with a tangled mess of hair the next day? Hair breakage and other types of damage can happen over time. Fortunately, learning how to sleep safely and comfortably with long hair is not difficult. Little things, such as sleeping with a silk pillowcase or sleeping with your curly hair weave neatly tied up, can make a big difference in the health of your hair's longevity. Let's look at the best tips and tricks for sleeping with long hair without damaging it.
1. Make Your Hair Look Nice
Many people may be unsure whether to wear their hair up or down. Should I sleep with my hair up or down? We will respond in the most professional manner possible. Although it may appear that sleeping with your virgin curly hair weaved down is the most comfortable option, if you don't secure it overnight, you'll most likely wake up with a sweaty, tangled mess. As a result, gently pulling long hair up while sleeping is the best way to protect it.
On the one hand, it can protect the nape's tangly-prone fine and fragile hair. However, it can protect your hairstyle or blowout by preventing kinks caused by sleeping on and sweating on your hair. Try gathering your hair in a loose bun with french hairpins for a demarcation-free way to keep hair up in place. The key, of course, is to keep the bun high enough on top of your head that you don't notice it while sleeping. At the same time, avoid pulling your hair so tightly against your head that it puts pressure on your scalp while sleeping.
2. Before Going To Bed, Brush Your Curly Hair Weave
Brush your curly weave hair gently with a wide-toothed comb before going to bed if you want to wake up with tangle-free hair. This assists in the removal of tangles and knots in your hair. You can also smooth your hair with your fingers or a hairbrush. It may, however, cause breakage or split ends in your hair.
As a result, a wide-toothed comb or a detangling brush, which are softer than regular brushes and can reduce the amount of pressure applied to your scalp and hair, are preferable. It should glide through your hair without causing tangles or pulling.
3. Protect Your Ends With Essential Oil
You may unintentionally crush longer hair even if you sleep on your back. Naturally, the ends of your hair bear the brunt of the damage that occurs while you sleep. Before going to bed, apply some essential oils to your ends, such as Argan oil, almond oil, jojoba oil, or even coconut oil, to keep your strands hydrated and minimize breakage and split ends. These essential oils will also penetrate the Indian hair shaft and repair the hair from within, leaving it soft and manageable.
4. Sleep With A Silk Or Satin Pillowcase
You've probably heard that silk is the best friend of your hair. one of the most common causes of split ends and dry, brittle hair is hair friction while sleeping. Because silk pillowcases are softer and silkier to the touch than cotton pillowcases, your hair will have less friction overnight and easily slide off the pillowcase without causing unnecessary tension and roughness to the hair follicle.
Furthermore, as hypoallergenic and cooling fibers, they will not pull and absorb moisture from your hair and face while you sleep. They also have better temperature control, which aids in the prevention of sweating from the head or neck, which can ruin any hairstyle.
Among the suggestions above, at least one should work for you! Begin caring for your this hair or deep wave now to get a head start on keeping it healthy. Finally, a restful night's sleep.