Business
10 Study Skills to Get Motivated and Lead a Better Future
How Can Student's Improve Their Study Skills for a Better Future?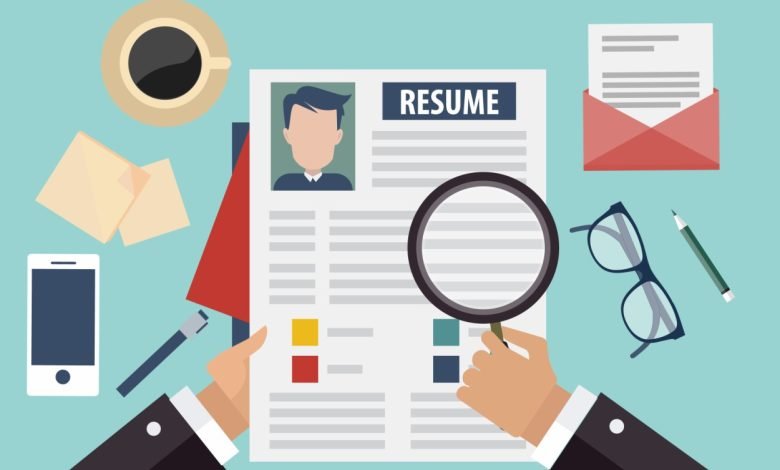 There is a method to all the madness and same goes to adopting the perfect study skills. The type of study habits you practice in high school will not work when you are in college. College life comes with more responsibility. It can be quite challenging for college-goers to bring a perfect balance to their academic and social life. Studying is a skill that gets improved from time to time. After all, studying in college tends to be more intense, and it requires building new skills. However, you are never too late to learn anything. Why don't you try out these techniques to improve your study skills and see the result yourself?
We have other blog also: Reasons Why Education Is Not The Same As Learning
Identify your learning style
The best way to improve your study motivation is to work out your own learning methods. There are mostly four major learning styles: visual, auditory, reading or writing, and kinaesthetic. Identifying your preferred learning styles will help you adapt to specific methods of studying. So feel free to try different studying techniques to understand which method works best for you and helps you learn faster.
Master the art of note-taking
We always think that we will remember everything when we hear lectures, but we fail to remember when we sit for the lesson. We tend to get inundated with stuff like YouTube videos, reel videos, and gossip that we forget what we really need to remember. It is essential to get familiar with effective note-taking strategies and find out what fits best for you.
Tips to improve your note-taking strategies:
Be attentive to boldface words and headings
Be attentive to captions
Use different modes of note-taking
Add index cards, highlighters, sticky notes, charts, graphs, and diagrams
Chart out a proper schedule
Before any major test, planning your time is very crucial. Make sure to set a proper study timetable. It will allow you to stick to a particular plan. This will allow you to enjoy some personal time between your subjects. You will be able to use the most of your time by using a planner, setting alarms, making to-do lists, and setting appropriate time limits for completing each task.
Look for a productive place for studying
Look for a place where you will not be interrupted while studying. You must find a study area where you can stay focused. I am suggesting this tip, especially because there is a deep connection between what you are studying; it is necessary to eliminate all possible distractions.
So when you gather your study materials, it promotes stronger memory among students. If you want to stop your mind from wandering, eliminate your distractions. When you are looking for a place your study, make sure to find a place that is comfortable, quiet and distraction-free
Read yourself out loud
This is advised especially for students who are auditory learners. They tend to memorize lessons better through sound. If you are also one of them, make sure to practice reading your course materials aloud. You can read out loud at home or record yourself. You can take the recording and listen to it while traveling in a car, bus, or train. Sometimes you require hearing things more than once to understand them fully.
Work on your time management skills
Students often find themselves torn between classes, part-time jobs, getting stuck in traffic, running errands, doing house chores, and finding time to eat and sleep. I know it can get overwhelming at times, and it's easy to get to a breaking point. This will make you less productive and successful in your college. Good time management is mostly about planning well ahead of time.
Make sure to organise your study as effectively as possible. Planning ahead of time saves you from unnecessary panics, stressing, worrying, and saving energy. The next step will be prioritising tasks – deciding which task is most important and requires immediate attention. Other valuable tips for better time management are dividing complex tasks into small tasks and not putting off small tasks.
Take breaks every hour
It is never advised to do your studying in one sitting. So get up and take little breaks every hour. You may use the time to eat a snack, get some air outside, exercise, or catch up with a friend. Make sure the breaks are not longer than 10 minutes so that you may get back to your studying. Breaks are necessary. Your body and mind require a little fun and activity, so you may be able to focus again.
Join a study group
Get together with your classmates and start studying together. You must be mindful of balancing individual and group study; you can quiz each other questions and find answers to difficult questions together. You will be able to learn from each other in a group study.
Teach the concept to somebody
Teaching the concept to somebody else helps you learn and retain the information far better than studying on your own. So when you have a tricky concept that you are trying to learn, try explaining the concept to your friend. You may also try teaching it to a younger sibling or someone who has less knowledge on the topic. Try explaining the complex concept in a simple language
Ask for help when struggling
You may ask a classmate or a teacher during the class. However, if you require extra help, you can look for an online tutor who has specialised in the subject.
Suppose you are facing difficulties with getting started to case study, you can look for reliable term paper  help websites. Whenever you find yourself stuck in your studying, do not hesitate to ask for help. You can share your concerns with them, and they can help you with the necessary solution. Online experts can give you tips also. You may also opt for their video lessons or just ask for them to help you complete your paper.
SUMMING UP,
Do you often find yourself struggling with your studying? Maybe this is because you are yet to find the right study technique that works for you. You just need to be pushed in the right direction, and you will be able to meet your study goals effectively. Following techniques in the blog post will help you study effectively and reach academic success.
 AUTHOR BIO: Joseph Taylor is a career counsellor in one of the top universities in the UK. He is also associated with Essayassignmenthelp.com.au, where he offers write my assignment tips and suggestions for students who ask for guidance.