Tech
10 practical ways to grow your local business with digital marketing in 2022
ways to grow your local business with digital marketing in 2022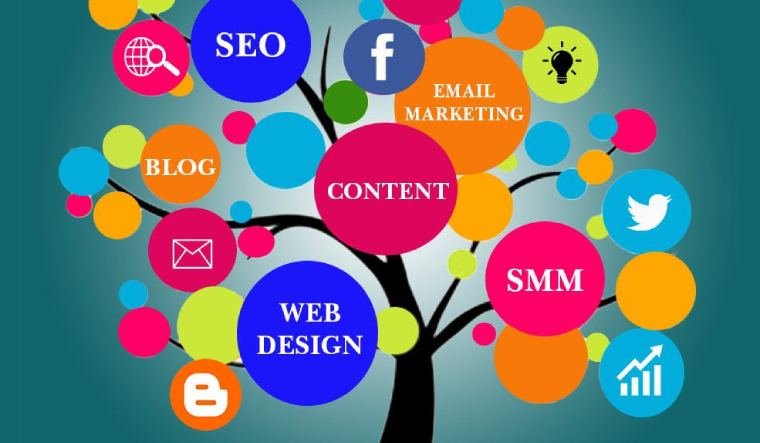 Local business digital marketing is very different from national or global business marketing.
Yes, we primarily use the same channels – but in different ways.
Local businesses cater to people who live in the immediate vicinity. They may appear to be easier to reach in the absence of digital marketing; however, it has been a long time since consumers began searching online before purchasing almost anything.
In 2020, more than 90% of Google users looked for local businesses. This field is a critical step in growing your business.
So, where should you concentrate your efforts when it comes to local business digital marketing?
Establish strong bonds with the audience
Regardless of the size of your company, social media is an essential component of digital marketing. We make friends with our target audience and customers on social media platforms in order to build long-term relationships. As in all relationships, we must be compassionate and consider what they require.
Make your target audience feel as if they have been heard

.
Social media is not a place to promote yourself, but it is a great place to help your audience and make their lives easier. People are surrounded by advertising in all of their virtual and physical environments. People in the digital age are not interested in a social media post that simply says "Buy Me."
What people want to see is "I can help you with this" if they buy me. The buying/selling aspect of the story is secondary, but it is necessary to offer a benefit and demonstrate how your product will improve their experience.
Make it easier to contact you.
WhatsApp and Messenger aren't just for communicating with friends. They assist local businesses in making it simple to communicate with their target audience. WhatsApp Business App, for example, is excellent for "creating a catalog to showcase your products and services and using special tools to automate, sort, and quickly respond to messages."
You can quickly respond to your potential customers' questions using Messenger, which they already use on a daily basis. Being accessible via an app on people's smartphones is convenient and secure for them. So, simply be present via live messages or chatbots – or, ideally, both!
Register for a Google My Business account.
Begin by creating a Google My Business account, which will help you appear in Google searches. Before engaging in local SEO, visibility is the first goal.
Your Google My Business account allows your target audience to find you when they search for keywords like tailor shops near me, bakery, yoga school, and so on.
We will work on converting users into customers after they have been seen. The first step is to provide accurate and up-to-date information so that they can quickly call you or visit your website with a single click. Even if your open hours are clearly stated, they can visit your shop without having to wait. That is how and why local online marketing can produce results quickly.
Recommendations, recommendations, recommend
Before continuing, pause for a moment to reflect on your own experience with the reviews.
Before purchasing a product or service, we all consider the experience of other users. Your prospective customers feel the same way. Don't be afraid to ask your customers to leave a review on Google in order to leave a more positive digital footprint.
Reviews help not only your online reputation but also your local SEO. Search engines consider them to be content and display them in search results. As a result, reviews – preferably positive ones – assist you in increasing your visibility in Google search results.
Create content based on current events in your area.
The content you share with your audience is meant to pique their interest.
Let's keep it simple: sharing summer vibes to promote bikinis is not the best idea when it's snowing outside. Instead, consider hot-spring-themed content or the benefits of purchasing outside of peak season. You can use SEO tools to create content for all of the festivals and gatherings in the area where you are active. As a result, people will regard you as "one of us." That's an excellent opportunity to become a well-liked brand.
Use local targeting when advertising.
Without a doubt, if you only focus on organic engagement, it will be difficult to reach a large number of people. As a result, advertising is essential for local online marketing. To promote your local business, use both social media and search engine advertising.
To advertise locally, select the region you want to be known in and find a language that will create familiarity.
8 -Participate in community activities
.
Local businesses are typically expected to contribute to the community by becoming a part of it. Even if your shop serves as a shelter for street dogs when it rains, the community will perceive you as caring for the neighborhood. How can you apply this concept to your digital platform activity?
As an example, consider becoming a sponsor of a community-benefiting event. In this case, just give without expecting anything in return.
9 – Create a loyalty program
.
Digital advertising is used for more than just acquiring new customers. Find ways to keep your current customers. Creating a mail or WhatsApp group is a quick and easy way to accomplish this. A loyal customer is good for repeat purchases as well as acting as a natural brand ambassador.
In 2022, local businesses will benefit from digital marketing.
Remember that digital is an ever-changing field.
User expectations and behavior in the digital space are rapidly changing. Without a doubt, we all need to refresh our knowledge on these practical methods throughout the year with the help of Digital Marketing Agency.
A dated digital marketing strategy is a waste of both money and time. You can subscribe to newsletters and read the most recent posts on reputable platforms, and you can also solicit feedback from your customers. Interaction and self-improvement are essential for success in local business digital marketing.
Author Bio
Anji Kahler
Anji writes for Technical, Digital marketing, and SEO-related topics additionally; she has had a passion for the technology industry for more than ten years, Anji has become an experienced technical writer in this industry. She works in an Amazon Marketing Agency Called Winalll. Her goal is to help people with his vast knowledge to assist them with his best suggestions about different activities: Seo Updates, Digital marketing updates.