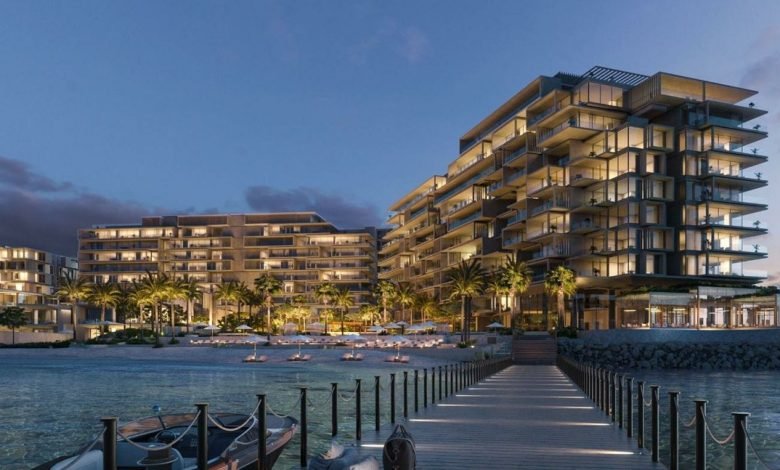 Ever thought of a life where all kinds of luxuries want to make you happy? The Dubai Real Estate Sector fulfills that desire. A spectacular luxury launch is taking place in the Dubai real estate sector. Six Senses Residences Dubai with many options for buyers. More details about this special and beautiful launch will be told to you in this blog. So, let us get into the specifics:
Six Senses Residences Options
Six Senses Residences brings one of the world's most well-known hotel and spa brands to Dubai's beautiful Palm Jumeirah. This magnificent residential development places a major emphasis on wellness and relaxation. In addition, it is intended to provide a truly resort-style living experience.
The property is situated on the Palm's West Crescent, offering a panoramic view of Dubai Marina, and JBR. Bluewaters Island, Ain Dubai, and the Emaar Beachfront Cruise Terminals also. It also includes a 61-key hotel that has a private beach with infinite sea views.
Six Senses Residences The Palm offers a variety of residential alternatives to accommodate families of all sizes. There are 114 two- to four-bedroom penthouses, seven royal penthouses in four-bedroom layouts (two of which are larger units known as imperial penthouses). 32 Sky villas in three-bedroom or three/four-bedroom duplex configurations. In addition, 9 exclusive Signature Beachfront Villas in five-bedroom configurations to choose from. Moreover, a fully integrated kitchen, study, and laundry area are include in each unit. Private pools are available in the Royal Penthouses and Villas, and all Signature Villas offer beach access.
Six Senses villas residents enjoy easy access to other significant portions of the Palm, including Atlantis and Royal Atlantis. With their Michelin-starred restaurants, because of its ideal Crescent location. It is also a short drive from the Nakheel Mall and Pointe shopping complexes. As well as mainland Dubai, which is just 10 minutes away.

Famous Attractions
1.    La Palma, Atlantis
The Palm is one of Dubai's most popular leisure and entertainment destinations. With 46 hectares dedicated to the sole water park, the famed Atlantis. It has a five-star luxury hotel with panoramic views of the turquoise Arabian Gulf. As well as a variety of exhilarating water activities suitable for the entire family.
2.      Boardwalk
The Boardwalk is a freshly opened 11-kilometer boardwalk that runs along The Palm's outer crescent nearby The Palm Six Senses Residences. So, it will be home to a variety of food trucks, kiosks, and cafes that are only for pedestrians.
3.    Monorail
The Palm Jumeirah Monorail is the Middle East's first monorail. It connects Palm Jumeirah to the mainland and is 5.4 kilometers long. The Dubai Metro Red Line will extended to give residents and visitors even more convenient access to and from the island.
4.    Hotels of the highest caliber
The Palm Jumeirah places its residents near a range of five-star luxury hotels. Moreover, including One and Only the Palm, Sofitel, Anantara, Waldorf Astoria, and the forthcoming W Hotel, for restaurants, spas, and other amenities.
Final Words
It would be an exaggeration to say that Six Senses villas are not perfect in all respects. That is why real estate experts are appreciating this branded residency. People are buying these stunning residences frequently. So book your favorite unit, or call us for more denials about this project. Alternatively, visit our site binayah.com