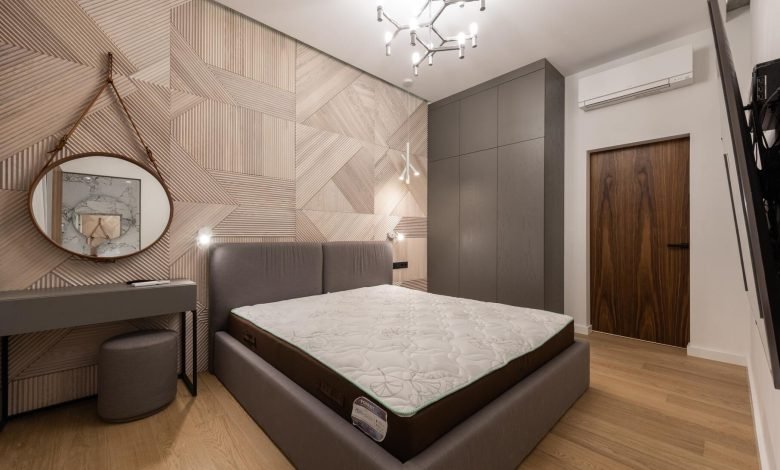 Sleep is an integral part of well-being.
No matter what else we do to catch a well-needed shut-eye, not many pay attention to their mattress. And therein lay the actual problem!
You see, when you prolong sleeping on a toxic mattress (and will tell you why we call that), you invariably attract a range of oddities in life — skin irritations, allergies, chest congestions, disturbed sleep, back pain, and a lot more.
It's a pity that people choose to overlook such symptoms in their daily lives, whereas in reality, they should do something about it.
In this post, we take a closer look at the symptoms of a toxic mattress, how it affects your health, and how a GOLS-certified latex mattress can be the solution.
Read on to find out more.
Chemical Off-Gassing Is A Real Threat
You might not be aware of the term, but chemical off-gassing is perhaps one of the most pressing concerns that you can have with your mattress.
These days, products like memory foam have made a great foray into the market, promising support to the spine, but tell you what, they aren't any exception.
And, what exactly causes chemical off-gassing?
Well, it majorly has to do with the inclusion of substances like benzene, flame retardants, and formaldehyde, which across several clinical studies have been linked to serious ailments like cancer, brain disorders, and infertility.
Reportedly, chemical off-gassing is not only common with economically priced mattresses but other upmarket products as well. Take memory foam for instance, which has become so popular. Nevertheless, memory foam is known to contain isocyanates which as the Occupational Safety and Health Administration put forward, is detrimental to health.
Possible symptoms that people face when sleeping on such mattresses include persistent chest tightness, breathing issues, dust allergies, and frequent irritations of the eye and nasal passage. Such compounds are known to readily react with hydroxyl to give shape to polyurethane polymers. Further, they serve as the component for spandex fibers and polyurethane foams.
So, it's pretty clear when a mattress you sleep on emits harmful gas, chances are one is breathing in toxins throughout the night. And that is never a good thing.
Why Invest In A Gols Certified Latex Mattress?
Because it's au naturel!
Organic mattresses are the best choice among all other products as it doesn't use any harmful chemicals whatsoever. Sure, they are priced a tad bit on the higher side but considering the multiple health hazards that other so-called "budget-friendly" products come with, organic mattresses are worth every penny spent.
Okay, but there is quite some variety available when buying an organic latex mattress. How do you know which one you want?
When shopping for one, you will need to look for certification labels. The mattress you want to take home should be a GOLS-certified latex mattress.
For starters, GOLS stands for Global Organic Latex Standard. This  is a certificate issued straight from the house of Control Union with a special focus on latex products. As a governing body, they evaluate a range of farming and manufacturing practices and also certify raw materials used in a product. In other words, a GOLS-certified latex mattress is extremely eco-friendly and does not pose any serious threat to health.
Difference Between GOLS and GOTS Certification?
Well, the chief point of difference between the two certification types is the material that goes into use. While GOTS is more concerned with regulating textile types (silk, cotton, bamboo) that are extracted from organic natural fibers. GOLS is all about regulating finished products using natural rubber, such as a latex mattress.
Now, irrespective of the kind of latex mattress you buy, there are certain pointers to consider:
Check for the raw material used both for the support as well as the casing of the mattress. Ideally, both should use certified organic material, whether it's wool or cotton, and shouldn't use any bleach or pesticide.
While most people tend to forego wool for cotton, the former is no less a superior material. Remember, wool is a natural bacteria repellent and flame barrier too.
A GOLS-certified latex mattress always uses natural latex. In case you find a product that claims to be organic latex and has memory foam inside, discard it right away.
Remember, natural latex is the only safest and purest option for a good sleep. It is not only free from toxins but also regulates body heat. Hence, every day you wake up feeling fresh and energized. In case, you prefer to add some bounce to your mattress, opt for a blend of spring and latex.
Wrap Up
No matter who you are or what you do, sleep should never come compromised. Even if you are on a budget. You still have the option to choose from a range of GOLS-certified latex mattresses.
Remember, buying a GOLS-certified latex mattress is not only an additive to your bed but an investment that you make for better health, and with organic latex, it's always a wise choice.